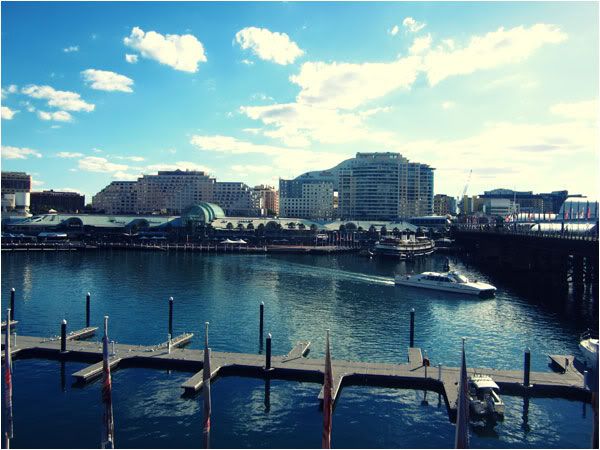 I am so not ready to go back to Singapore in 2 days time.
Labels: Australia Trip, Travelogue
Day THREE in Sydney, Australia!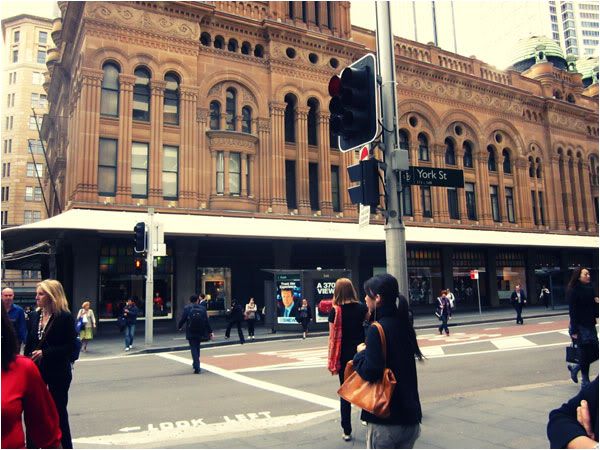 I love this shot. So purty.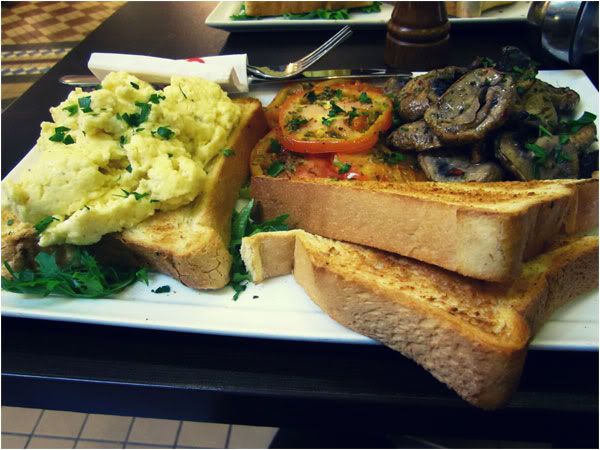 Our breakfast! Omg. This was super filling!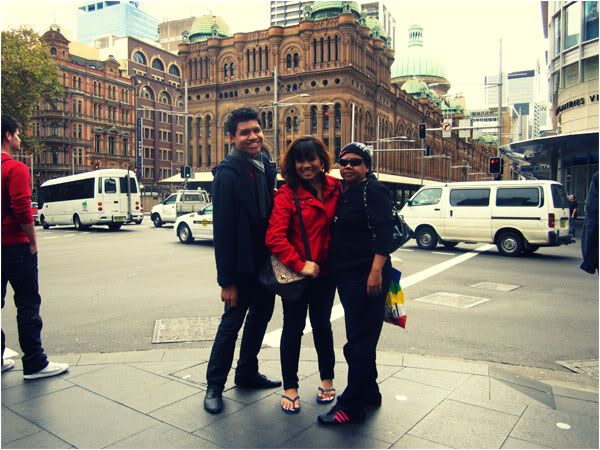 Sight seeing again!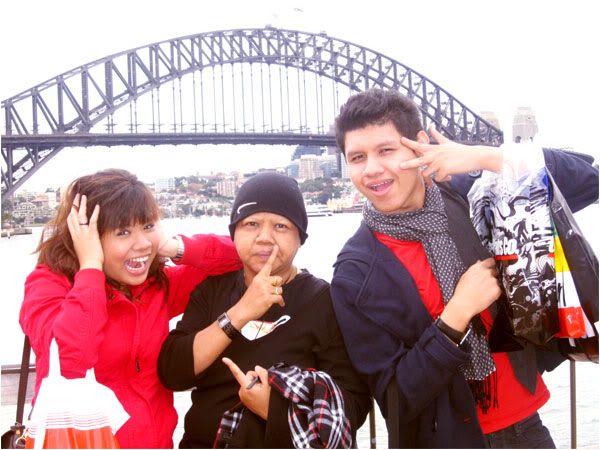 The sydney harbour bridge!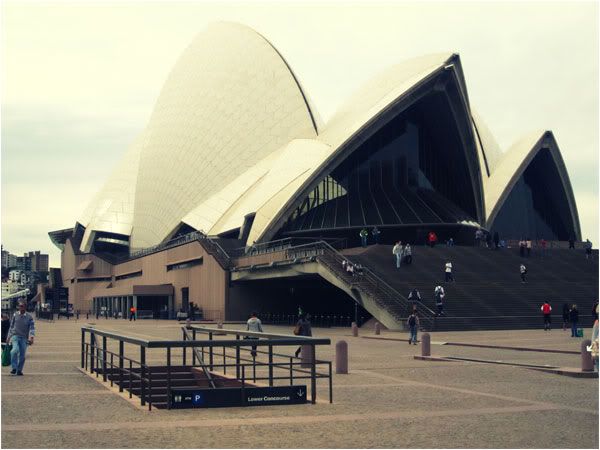 And we went here too! The Opera House!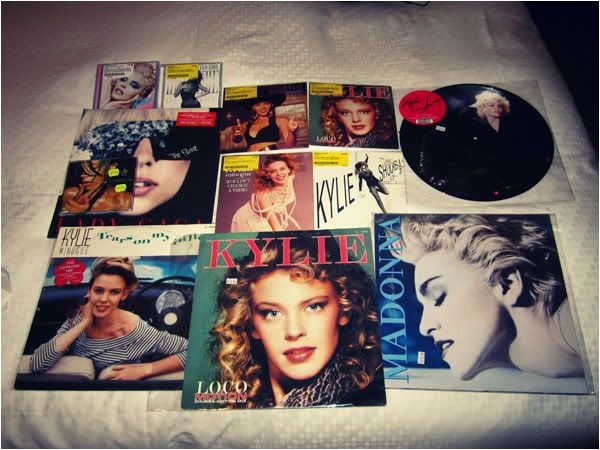 Did some crazy record shopping and got all of these! Beyonce, Kylie, Victoria Beckham, Madonna. Omg I love!
Labels: Australia Trip, Travelogue
Day TWO in Sydney, Australia!
(Lazy to blog a lot! So just photos will do for now!)
Started off the day with breakfast at Mamak! Popular Malaysian eatery in Sydney!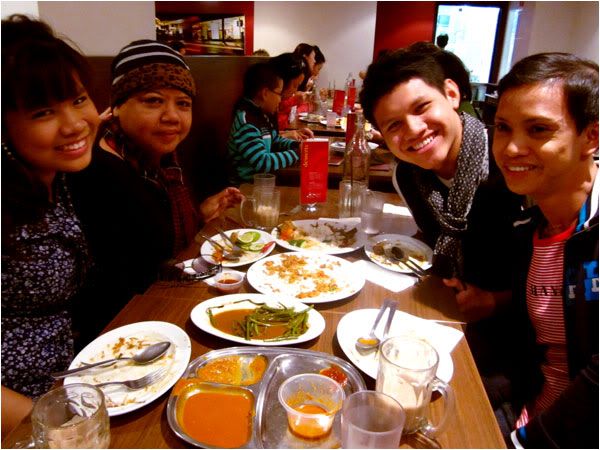 Breakfast was very heavy and delicious!
Myself, Azzy, Graeme.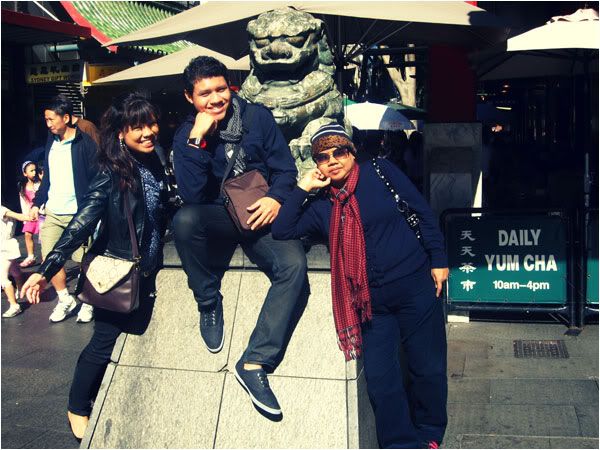 Chinatown!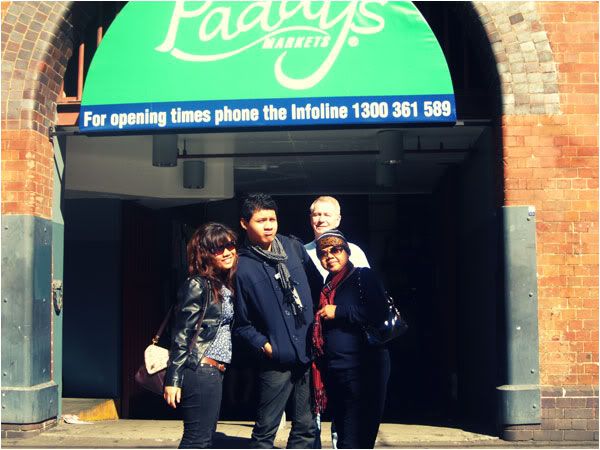 Paddys Market! Super cheap shopping here!
The chefs cooking our dinner! Posed picture la! Haha!
Labels: Australia Trip, Travelogue
Meet Sarah, my 'aunt'. And she brought us along to one of the Gay pubs in Sydney to watch her perform her songs.
Azzy 'Sarah' and Uncle Graeme. Heheee.
Labels: Australia Trip, Travelogue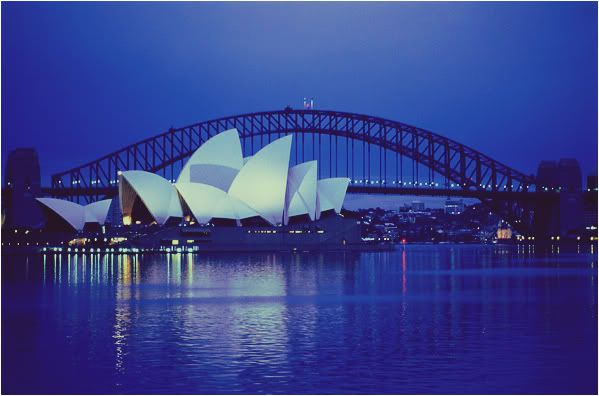 (Sydney Harbour. Looks so pretty at night.)
HELLO AUSTRALIA!
I'll be leaving
Singapore
in another 3 hours time. Gotta leave this house by 5pm and it's time to go to Australia! So many things planned for us. So many places to go. So many photos to take. So many shopping to do. But not that much money to spend. Hehe! And all of that within a week! How?
As much as I won't be active on this blog for the next week, I'll still post pictures and maybe short posts as and when I can since I'm bringing my Macbook along! - My one of two only sources of entertainment while on the plane.
Till then!
P.s I'll be reaching Australia at around 3 AM Singapore time. I hope everything goes fine. And till then, Bon Voyage!
Labels: Australia Trip, Travelogue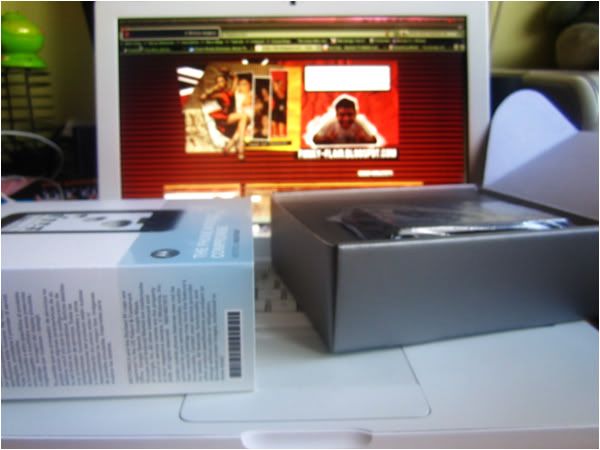 Packing my Motorola Milestone and sending it back to RippleVox!
All in all, I really enjoyed using the
Motorola Milestone
and now it's time to say goodbye to it! It was the first ever smartphone that I ever used
(for one month at least)
and after much consideration, I decided not to get the phone. As much as I loved it
(the sleek design)
, I am not ready to face
all of the problems
(again) that I faced while I was using it for the past one month.
However, if you are willing to overlook all of the
potential problems
that the
Motorola Milestone
might bring, then you should get it! Especially if you are a Windows user because If only there wasn't any of the problems, this phone will definitely be a strong contender in the phone market out there though. What a shame.
Afterall, no phone out there is perfect
(to me at least)
and you are bound to encounter problems with other phones also. It all comes down to personal preference and a little bit of sacrifice and overlooking. So just make sure you have already weighed out the pros and cons of a particular phone and if you are willing to sacrifice a little bit for more, the
Motorola Milestone
is probably the phone you might want to get.
Sad to say, the
Motorola Milestone
is not the right phone for me. But who knows, I could probably be a crazy fan of the next Motorola Smart Phone though, just as long as it's Mac-friendly. :D
P.s Thank you RippleVox for the exciting opportunity! :D
Labels: Advertorial, Ripplevox
After playing around with the
Motorola Milestone
for almost a month now, I feel like I am probably a pro at using it right now. Hailed as the smartest smartphone out there in the market right now, I really hope I won't be disappointed with it though.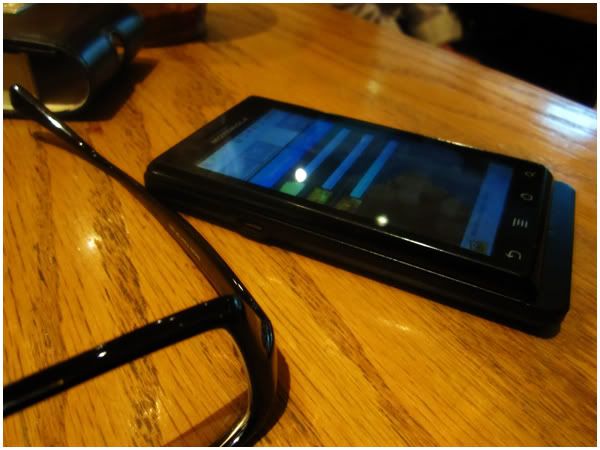 The design still amazes me every single time I look at it.
I've probably mentioned this a million times but I don't really care. I love the way the
Motorola Milestone
is shaped and built. It gives the phone a very professional look and feel without compromising any of its functionalities.
Here's what I love about the Motorola Milestone
1. Internet Browsing & Multi-touch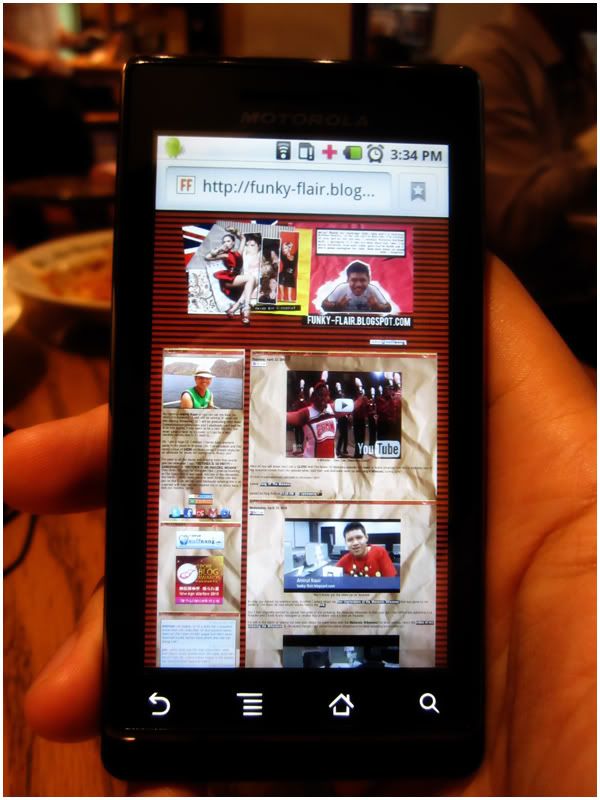 I love viewing my blog on my Motorola Milestone.
The size of the screen makes viewing websites super comfortable!
I was really impressed at the speed of the phone, especially when I am using it to browse the internet. It takes
seconds
mili-seconds to load a webpage. Although it does not have the multi-touch effect, I could still zoom in on the site by double tapping on the screen. It all boils down to the user's preference though.
2. High-resolution Home Screen Display & Folders to keep your apps organized!
And of course, my wallpaper just had to have Victoria Beckham.
Another favorite aspect of the phone that I really loved was the
AMOLED
display of the Home screen. I was really impressed at the high-res quality of the screen. I uploaded one of my largest photo of
Victoria Beckham
, set is as my wallpaper and it looks
super sharp
and the colour details are really amazing!
Just so you know, unlike other phones out there, the
Motorola Milestone
can only have up to
9 Home screens
. However, to make up for it, you can create useful
folders
to dump your apps. I love this function as it keeps my home screen organized and neat! Just the way I like it!
3. Directional Pad & QWERTY Keyboard makes typing messages so much convenient and fun!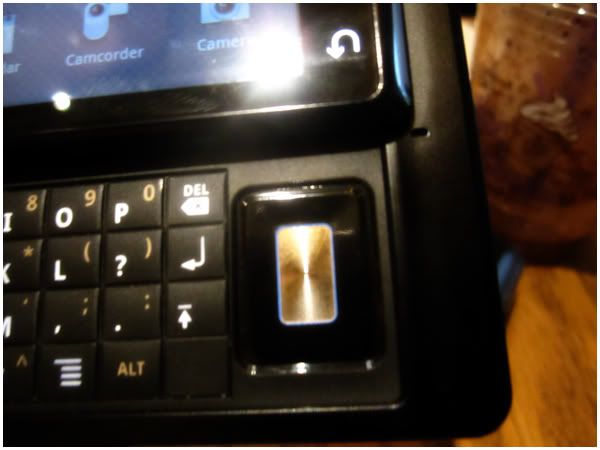 The D-Pad. Not to be confused with the other kind of pad you girls use though. Haha.
Many would find the directional pad to be a hindrance and would expect it to be replaced with a bigger keyboard but i disagree! I actually like the D-pad. And it is extremely useful when I am typing out my email or smses, whenever I make a mistake! It is also useful whenever I am playing my own games. Haha! Especially those RPG games and it makes for easy movement.
The
QWERTY keyboard
is smooth. But I always make a lot of typo though! Now, if only the keypads have a bigger bulge to it by the side. But then again, I don't really mind because what matters most is that it works and it is definitely one of the best mobile
QWERTY keyboards
I've used so far.
4. With 5 Megapixels Camera & Camcorder function, there's no need for you to bring your digital camera when you're out!
Supports location tagging and upload to your favourite social media (Twitter, Facebook, Tumblr) in just a single click!
I also tried out the Camera and Camcorder function of the phone. Having a
5 megapixels camera
with flash installed on the phone is pretty nifty. And I love it! It supports location tagging so I can remember exactly where I took a picture when I'm outside!
Plus, I can upload the picture almost instantaneously! This is a
MAJOR PLUS
for me. Because it syncs to my Twitter and Facebook so I just have to click
UPLOAD
and you'll see the photos in my social media within seconds!
5. A lot of the Android Apps that you probably need are FREE!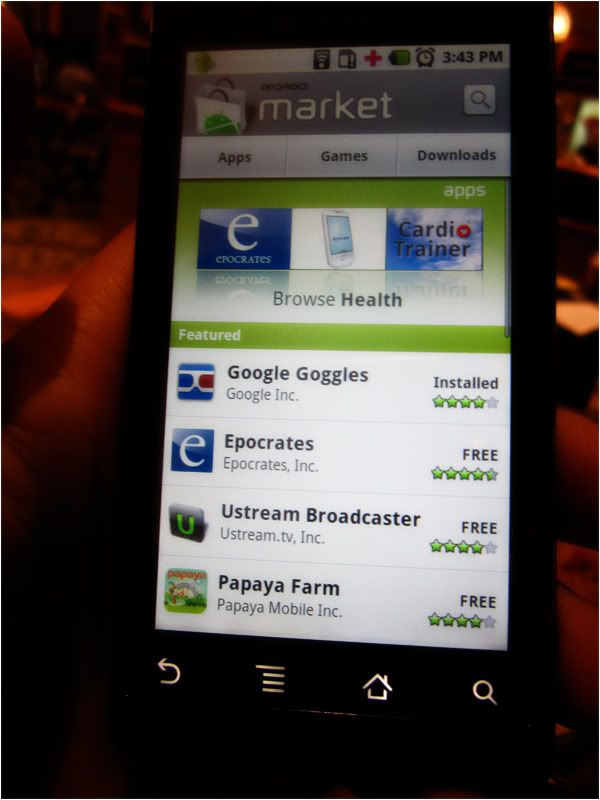 Easy navigation on the android market!
Next, I just can't help but to check out the
Android Marketplace
for free apps for my phone. After all, What good is a phone without any applications, right?
You'll be surprised to find out that most of the paid apps that you find on the iPhone such as Shazam are actually free on the Android Market!
Major plus! Vital apps that I need would include, Twitter, Facebook and MSN. Apart from that, I downloaded quite a number of games to occupy my time when bored. So for those android or potential
Motorola Milestone
users, I have come up with a list of Apps that you might find useful.
With an android phone like the
Motorola Milestone
, you can be assured that purchasing your phone apps will never burn a huge hole in your pocket!
1. Twidroid
- To check my tweets on Twitter! Highly Recommended!
2. MSN Droid
- Log on to MSN on the go!
3. Facebook
- Self-explanatory!
4. SBS Next Bus
- To check the timing of the next bus arriving!
5. Advanced Task Killer
- Very important! To force close stubborn applications!
6. FX Camera
- Useful app when taking pictures!
7. Starhub TV
- I'll never miss another TV show with this. :D Sure there are not that many channels at the moment but this will definitely perk you up on the train or on the bus when you have nothing to do. Plus, it's also available on the iTunes app store also! You should check it out if you haven't done so!
I do have one slight problem though. There's very very limited apps on the android market so I kinda got bored after a while. Here's hoping for more apps on the android market though!
As much as I love the Motorola Milestone, there were several problems that I encountered and I shall list them below.
1. It is not Macintosh Friendly.
This was and still is probably one of my biggest disappointment from the phone. I am a
Mac user
and there is no way in hell that I will convert back to being a Windows user. It's hard for me to sync photos, music and ringtones from my Macbook to my
Motorola Milestone
since there were no applications given (on the cd/ internet) that can help me sync between both devices.
As a result, I ended up using the
Bluetooth function
to transfer everything I needed from my Macbook to my Motorola Milestone. Troublesome, yes I know but it gets the job done quickly.
However, there are certain applications online
(unofficial and I do not recommend)
that you might want to use to sync both your Macbook and the
Motorola Milestone
. You can download
Salling Media Sync
if you're a Mac User but I just found it troublesome and time-consuming. Motorola needs to come up with a Mac Application of their own and once they do that, I'm pretty sure that will lure a lot of Mac users out there!
(myself included)
2. My android applications loves to Force-Close on their own.
It's like they have a mind of their own and refuse to listen to me. Yes, I love that it can multi-task between applications and while I'm playing a game and halfway through it, I get an sms from a friend and it will force close. Crazy!
Same thing happened while I was listening to music on the headset. It force closes randomly and I'd be shocked and surprised thinking that my phone got stuck when all that happened was that it force closed.
3. Bluetooth pairing can be a problem most of the time.
Sure the bluetooth could be a problem. For instance, I had difficulties pairing the
Motorola Milestone
with my Macbook. However, I managed to find a solution to this. I did some research online and found out that all I ever had to do was to install this Free Android App called
'Bluetooth File Transfer'
and Bluetooth is not a problem at all!
4. Battery Life is so short! No percentage indicator of the battery remaining!
For those that find charging up the phone every single day a big nuisance
(just like me)
will probably not like the phone. Granted the first week it died very very quickly just because I was always downloading new apps but by the second and third week, I sorta got used to it. But I feel this could be better had there been an indicator of how many percentage is left till the phone goes dead.
5. Android Performance is average.
The moment I got the phone, it was very very fast. But as weeks passed by, it started lagging crazily slow probably due to me taking up a lot of the memory with my photos, music and videos. I had to constantly delete files from my phone to make it run faster.
So the final question remains.
To buy this phone or not to buy?
Even I had this dilemma of my own because it was so tempting for me to get it after trying it out for one whole month! Everyone has their own opinion about this phone but as for me? I shall reveal about my final summary about this phone in my next post! Stay tuned!
Labels: Advertorial, Ripplevox
Blogging on the go using my very own Motorola Milestone!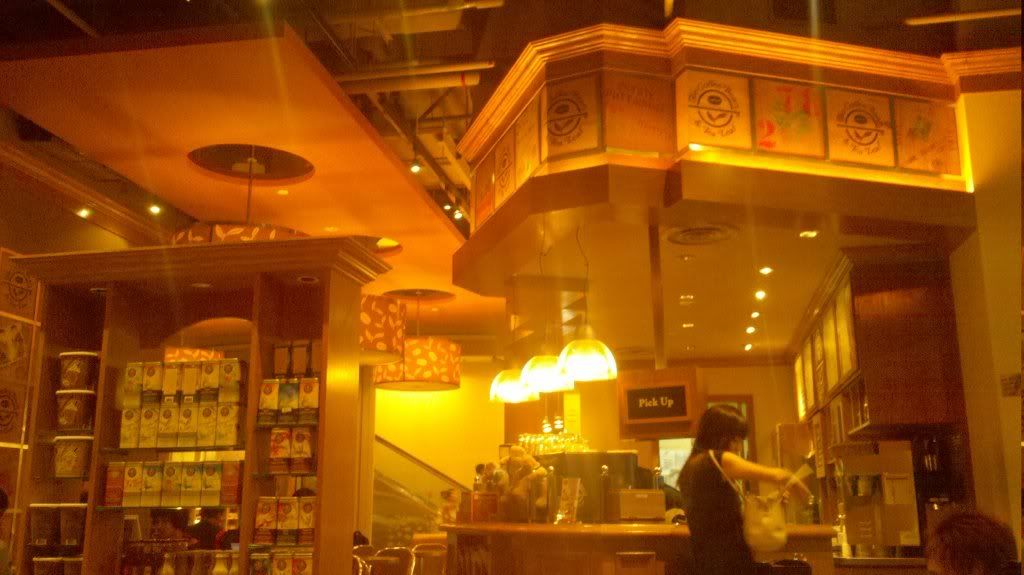 At Coffee Bean & Tea Leaf right now!
I never knew Coffee Bean & Tea Leaf had their own dine in menu! Kristel had this 1-for-1 coupon and we got Pasta for lunch! It was not bad not really good enough for me to be raving about it though.
Anyways, it is my first time blogging using the
Motorola Milestone
and personally, I find it
VERY
troublesome to do so. Firstly, there was not any app for blogger so I had to do this manually. I downloaded
AndroBlogger
though but it was not that useful to be honest. Any other android apps to recommend?
I feel that they should make everything integrated. Blogger should come up with their own blogging client for the Android Market. I'm pretty sure it will make blogging so much easier on the Motorola Milestone. Oh well. One thing for sure, I'm never blogging using the Motorola Milestone again. :(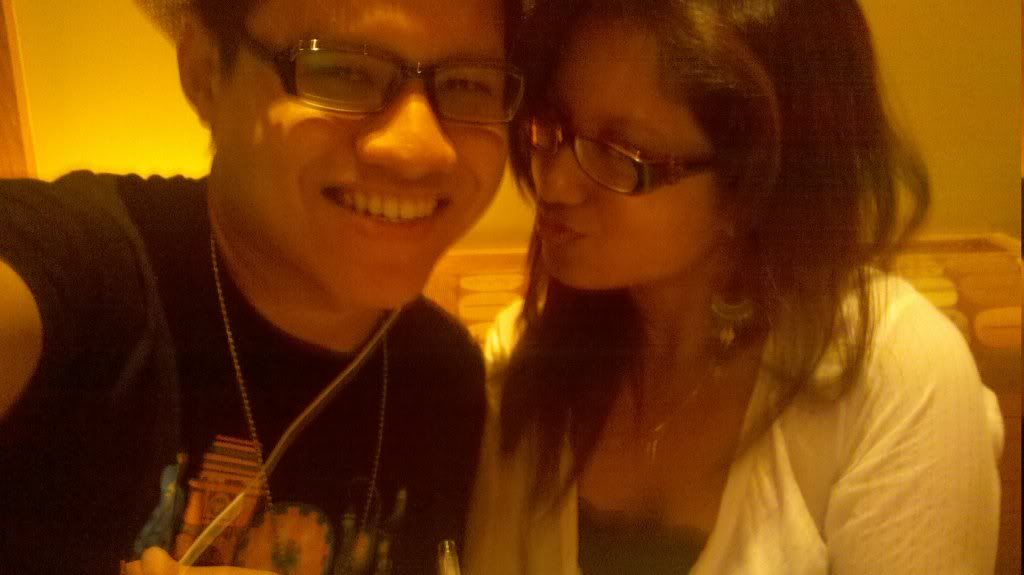 Hello Kristel! You should be studying!
P.s The photos were taken directly from my Motorola Milestone. You be the judge on the quality of the photos.
Labels: Advertorial, Ripplevox

4 Minutes - Glee Cast (Madonna Cover)
Most of you will know that I am a
GLEEK!
And The Power Of Madonna episode this week is fuckin amazing! And this is probably one of my favourite scenes from the episode when both Kurt and Mercedes team up and sang
4 Minutes.
Love it, right?
P.s Kurt is unexceptionally adorable in this scene, right?
Labels: Glee Cast, Song Of The Moment
Yes, I finally got the video up on Youtube!
In case you missed my previous post, in which I talked about my
first impressions of the Motorola Milestone
that was given to me under a Trial Basis for one whole month, here's the
link.
Yes, I had originally wanted to upload the video of me unboxing the Motorola Milestone in that post but I had difficulties uploading it to Youtube and I have finally managed to resolve that problem and it's now on Youtube!
I'm still in the midst of writing my next post about my experience with the
Motorola Milestone!
So while waiting, here's the
video of me unboxing the Milestone!
:D
(Be patient though, I will upload the clearer version once it's done uploading and processing!)
P.s I am not affiliated with Motorola in any way or another. This is only part of a Ripplevox Trial.
Labels: Advertorial, Ripplevox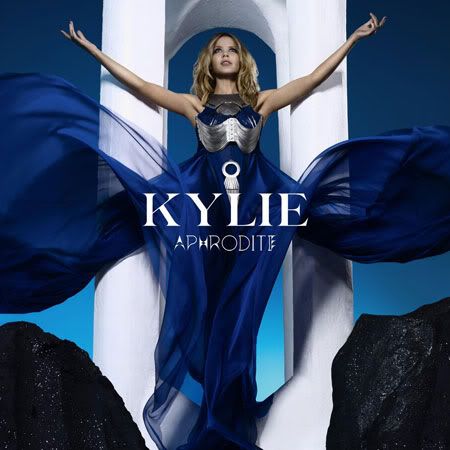 Kylie's stunning new album artwork!
(Taken from Kylie.com) Kylie Minogue returns to the charts at the end of June when her highly anticipated brand new single All The Lovers is released on Parlophone. The single, set to be a huge summer anthem, previews her new studio album Aphrodite scheduled for release a week later, on July 5.

The album, Kylies fifth studio album (11th Overall) on Parlophone, sees her celebrate her dance-floor roots and features Stuart Price as executive producer. The list of songwriters includes Kylie, Stuart Price, Calvin Harris, Jake Shears, Nerina Pallot and Keanes Tim Rice-Oxley.
I am extremely psyched for her new album! The album cover looks
FANTABULOUSTASTIC
! I went for her concert back in 2008 in Singapore and it was
AMAZING
. Definitely worth every single dollar I had. I can't wait to see what else this Pop Diva has in store for us.
Wow x5!
Check the video below for a preview of her latest single,
All The Lovers
. I shall reserve my judgement on the song until I can hear the track in its full entirety!
Whataya think?
Apart from that, guess who's gracing the cover of next month's issue of Vogue Germany?
(Hint: She's on my blog layout currently. hehe)
DOESN'T SHE LOOK STUNNING?!
I swear this girl is slowly taking over the world through every issue of Vogue Magazine worldwide. She's like on almost every other issue of Vogue everywhere! She's done Vogue India, Vogue Russia, Vogue UK, Vogue US and the list goes on. She's gorgeous and I love her.
I have a slight problem though. Where can I get this in Singapore? Guess I have to probably import it from ebay then.
P.s I keep aside my Victoria Beckham magazines in one corner. And zomg its piling up like crazy because she's always on every other magazine every single month!
Labels: Kylie Minogue, On The Internet, Victoria Beckham
One could probably say that I am taking my short holidays to the
extreme
level -
Meeting up with my friends for a good time almost every single day till late nights and going back home at wee hours in the morning, Overseas trips to Phuket and Australia, Clubbing on weekends, Swimming and exercising on certain days and then there's window shopping
, which I can't resist doing just because it makes me happy and I end up buying stuff I don't need impulsively.
Just two days back, I was out with my fellow
'Mass Commers' (@jarrelt @kingrool @bchee @sadyn @sahiraa @almostlikesushi)
belonging to 3 different generations. I love how twitter made all of us super close with all of our constant random flailing about
Adam / Kris / Other random stuff
and for that I am thankful that god created Twitter...
indirectly.
:p
Thank you
@bchee
for the Autographed Adam Lambert Cd. I would hug you but you don't do hugs, so it's your loss. And also
@sahiraa
for passing me the
Flaunt Magazine
! Zomg. Adam is so sexy!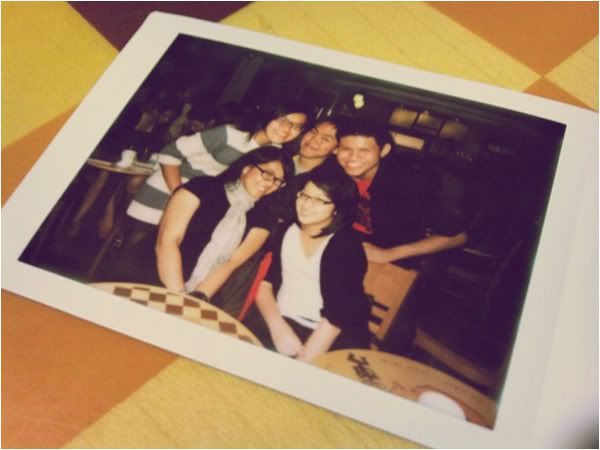 The bunch of us (w/o Sammie cos she left already by then. :( )
I really want the new Polaroid tho.
We had dinner at the
Sakura
outlet over at
Far East
while
'Foursquare-ing'
and tweeting along the way. Look at what technology has turned all of us into - A bunch of kids super obsessed with twitter and
foursquare (an app on the iphone that tells your friends the location of where you are at)
After which, we headed to chill at
Starbucks
. Somehow, it just reminded me of
'F.R.I.E.N.D.S'
, you know when a bunch of friends just hanging out at their favourite cafe. A lot of molesting was involved though. Sahira's very own macbook pro was the victim
(I'm sorry!)
and all of a sudden, it was back to year one all over again and began the
'Photobooth madness'
and shameless camwhoring. Don't judge us, though.
And there was plenty of R-21 talks that are not suitable for your reading pleasure. Haha! For example, those 3 girls were drooling over
Kris' Allen's shirtless photos
then there was the talk about the bulge and the package and yeah you get the drift. Haha!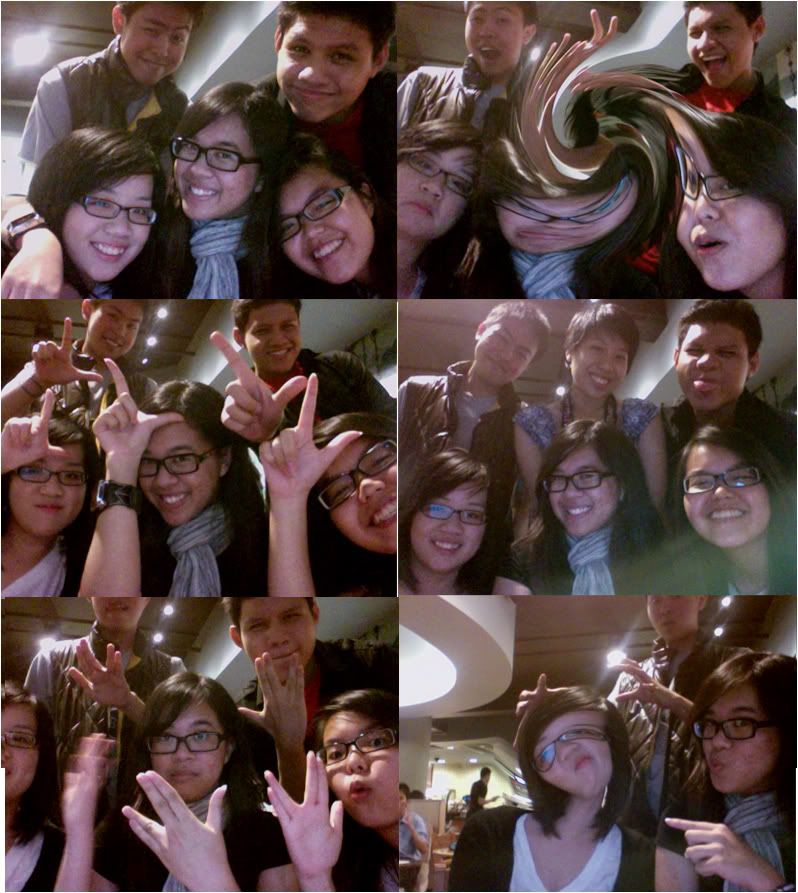 1/10th of the Photobooth madness
Mass Comm people are fun, yes? Haha! I loved hanging out with all of 'em. We need to meet again soon! Omg I just remembered about our Disney Marathon! Yes, please!
And it was only a few hours ago that I met up with my secondary school friends of almost 8 years now for Sushi!
(lol, yes, you can say it again, sushi!)
To be honest, I actually forgot about this because we set the date like 3 weeks ago or something but it was still awesome! Both of them just got back from their overseas trip at Hong Kong though. I'm filled with jealousy right now because Hong Kong is definitely one of the places I would love to go to - Just for the shopping!
At Sakae Sushi!
The sushis were excellente.. although I think I'm starting to get sick of Sushis after eating it for like almost every other week. It's insane! But I really love the
Wakame Udon
. Slurps! Yummy! Or should I say, Oishi?!
Both of them were so nice to have bought me some souvenirs from Hong Kong and Taiwan!
Jun Jun
bought me a T shirt that has the Chinese character of
"Bad boy (I am not)"
. Aww I think it really complements my personality! I am a good boy!
Qiu Ling
, on the other hand, was slightly naughty. She gave me colouring pencils and a lollipop, which I was actually excited about! I was almost in the midst of opening the wrapper until she told me it was a
Condom
. I was stunned for a while. Haha!
I got for them the small elephant pouches from
my trip to Phuket
, the
MYCA
badge
(I promote!)
and also the
HYPE
magazine that I had a part in designing during my internship
(I promote!).
Oh and the game of Shoot, Shag or Marry! never gets old, does it?
After the satisfying meal, I accompanied the both of them for their job interview though. I really hope they get the job though!
Qiu Ling
promised to treat when she gets her first pay! I am excited for that! Which reminds me, should I get a part-time job? I need the money for shopping!
And the rest of this week is gonna be a busy one for me. I can't remember who I'm going out with from tomorrow onwards but yeah, I think I'll be reminded at the last minute.
P.s I hope my money from school gets deposited into my bank by tomorrow, please! I need the money for my trip to Australia!
Labels: Daily Musings
Probably one of my most favourite songs from Achik & Nana!
Cute kan the video! Jom nyanyi! Bola Bola api!
Brings me back to my
'kental'
secondary school days when I would usually sing this in class along with a few other malay friends of mine. I don't know why but it just made us feel so cool just by singing their songs, jamming to their songs in the studio and even in the karaoke room. Everyone
(in my malay gang)
knew them. They had hit songs after hit songs, it was impossible to not even know them at all, right? You should check out
'Hadirlah Mustika'
too. Hehe. Favourite!
I also remember Suria had this countdown every single weekend and I'd watch it with my grandma and the maid, talking about the upcoming hit songs
(this being one of them)
and even shouting "Nenek! Tanter! Cepat! Achik dengan Nana punyer video tengah main!" And then we
(at least for Tanter and I)
would sing to the song, pretending we're lovers. We loooved the video for
"Paling Comel"
. I mean, who doesn't? Haha! Aww bittersweet memories.
Their male and lead singer of Spin,
Achik
, recently passed on yesterday. When I read the message via twitter, it was just unbelievable. I'm a skeptic. I just found it so hard to believe that he really died. Then everyone started tweeting about his death and I saw a few news stories, which made me a believer. It was too sudden. Too random. Too fast. He didn't deserve death at such a young age. But then again, who is right to say whom deserves death? No one.
I couldn't bring myself to watch the
video
of his death. (Yes someone took a video of it) You can watch it if you want. I'll watch it someday, I guess. But for now,
RIP Achik Spin.
Your voice will always be heard everywhere. Amin. Hehe.
P.s I do listen to malay songs okay! You could say I was cool back then. :p
Labels: Achik Spin, Indonesian band, Nana, Song Of The Moment, Spin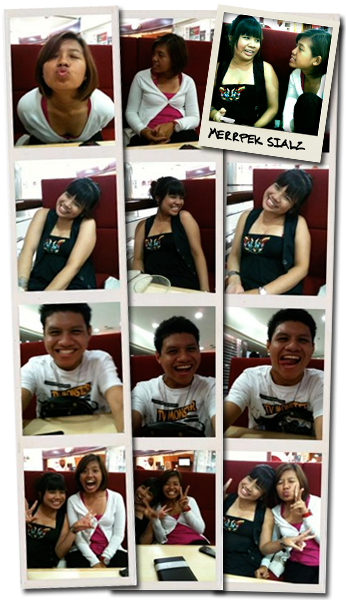 Did some MAJOR shopping today around Orchard with my mom and spent like close to 300S$ buying clothes, perfume, shoes, shampoo, tie, cufflinks etc. Well most of it was for my Uncle who's in Aussie right now and his lifelong partner. Omg the more I talk about my trip to Aussie, the more I can't wait to go there!
Ended the day by meeting my two sisters (lol) for ice cream - Nadee and Amira. Omg it feels so good to finally expose Nadee's secret. HAHAHA. And yes, ice cream was sex. Green tea ice cream is actually quite nice eh?!
P.s Recognise the place, Yan? HAHA.
Labels: Daily Musings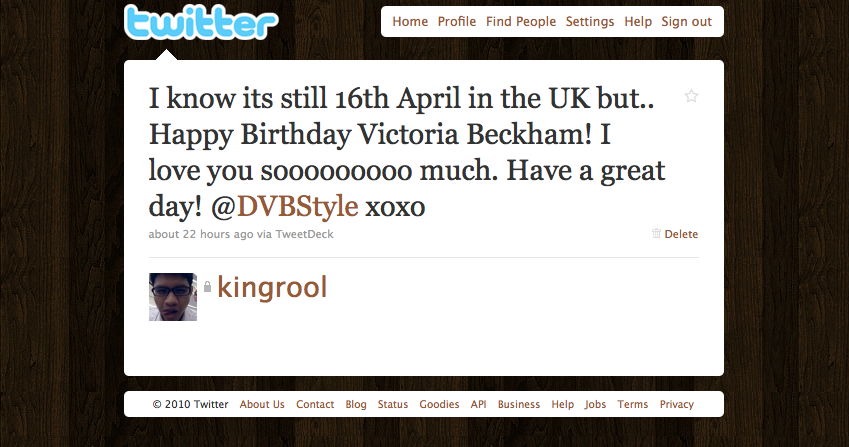 *I know my twitter account is locked and private. So i specially unlocked my account so I could tweet that message to her. hehe
Happy Birthday Victoria Beckham!!!!
Of course I did not forget! If there's a woman that I think about every single day (apart from my mom and my sister) it has got to be Victoria! Omg. I am in love with her. My love is for real. Hehe.
My mom asked me, "So your ideal woman would be someone who looks like Victoria Beckham?". I answered, "Like duh? She has to be petite and skinny and have a fabulous style of dressing!"
P.s Please be in Aussie next week onwards. I know the chances of that happening is kinda slim but I need to meet you and hug you. Hehehe!
Labels: Daily Musings, Victoria Beckham
As of late, I have been staying at home... slowly rotting away. Okay, not really. I had to do household chores. And you thought that I was a spoilt brat who doesn't bother to do any household chores right? Hah!
Went out with the two Anak Ajmans earlier. Just so you know, I was really craving for Ramen Ten okay! Haha! But we ended up eating at
BBQ Chicken
. I don't really know why that place is such a favourite amongst my pals but still, it's not bad.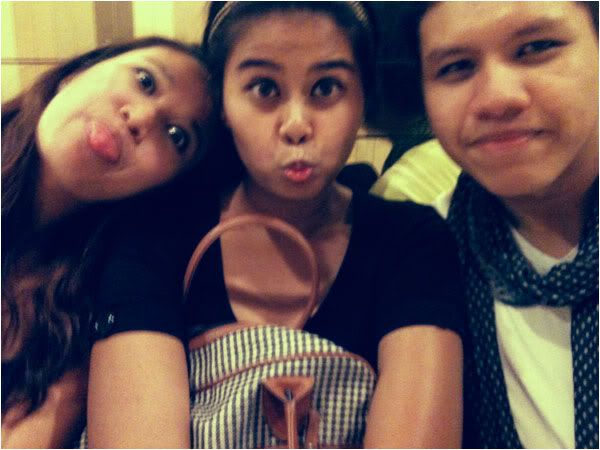 The two crazy Anak Ajmans and yours truly. iPhone camera really suck balls.
Of course there had to be some discussions about vaginas and penises whenever I meet either Aqilah or Kristel. I keep on thinking that one day I'll be a lonely old man without any kids of my own. So, I conveniently told Aqilah (the same thing that I told Kristel),
"If one day, I have no wife but I want babies, can i donate my sperm to you? And no, not by fucking you. That'd be fucking disgusting. Eek! Just put the sperm and go!"
And all the weird reactions from her started coming, as usual. For example,
"What if my mom ask me whose baby? And I reply its yours? But we never fucked? And i'm carrying the baby just because you wanted a baby?"
HAHAHAHAHAA. I never thought of it that way though.
And that stupid minah is going on a holiday tomorrow. For someone who's going for a 2D1N holiday trip, that girl is definitely more paranoid than me. Ahh whatever, I just want to go for my Overseas Trip to Australia next weekend! Absolutely can't wait!
Talking about Australia, I am starting a
"Amirul's Shopping Fund"
for my shopping expenses in Australia! Any amount of donations will be greatly appreciated! I really hope there's a lot of shopping to do down there though!
Sidetracking, This macbook of mine is driving me insane. I can't do any design work at all. I need to upgrade the memory now, which will cost me about 300$? Sigh. I shall think of it as an investment!
And I need to sleep now. I have a long day tomorrow. Goodnight!
Labels: Daily Musings