5 DAYS MORE TILL I GET OUT OF THIS CAMP!
Labels: Random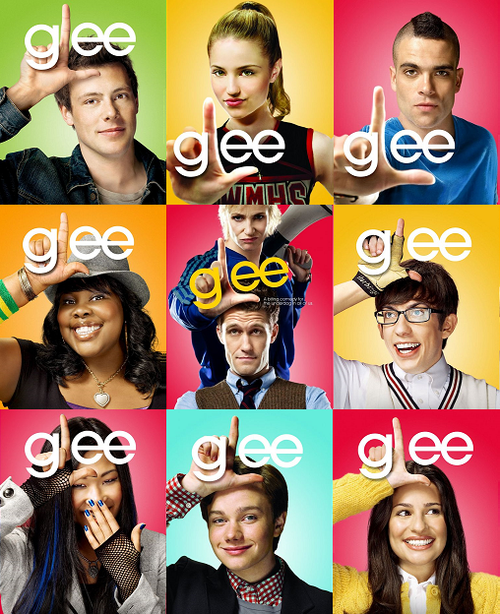 Most of you
(who follow me on twitter)
would know that I am a crazy Glee fan! I'm so crazy, I'm a
GLEEK
-natic! And I absolutely can't live without watching one episode of Glee and flail on my own inside my room ever single week.
I think by now, I'd be wondering about the outcome of the finale. So I've watched the scene of Finchel singing Faithfully by Journey, but what happens? I hope New Directions will win Regionals though!
And can someone email me the songs for
Glee: Journey To Regionals
, please? I'll be dying to hear it and I've been listening to the previews, it's insane. I can't continue living like this. Someone, please call me and play the songs over the phone, i beg you! haha!
I hope they consider on making
Jonathan Groff
a recurring character on Glee though, Glee became so much more awesome with him around! And his voice, omg his voice, is amazing! I mean, have you heard Bohemian Rhapsody? That boy is insanely talented.
And I can't continue going to NS and missing out on my favourite TV shows every single week. Damn!
Labels: Glee Cast
OMG! IT'S KYLIE MINOGUE'S LATEST MUSIC VIDEO FOR 'ALL THE LOVERS'!

Love it, right?
Let's watch the music video and share a
"Kylie Moment"
together. I don't give a shit about the non-believers but this video is so breath-taking. I feel so breathless watching it, I have no idea. I don't even know if it's probably due to me being too excited, or its the video. I'm guessing a lil bit of both.
The video is very reminiscent of Kylie's previous video for 'Slow' off her previous album, "Body Language" mainly because it features a sea of people making out and more and more people join in, thus making it an orgy. A very exciting orgy indeed because it features gay, lesbian and straight people. Kylie doesn't care though and I too don't care because this is dedicated to All the lovers.
I'm pretty much very excited about the direction of music that Kylie is taking, sure it's not exactly different compared to her previous styles but this is the one that works. And I hope she finds success in Aphrodite.
Let me share you a
Kylie moment
that I had. The music video was on repeat and I watched it till I finally fell asleep. Trust me, it's because I was tired. And I dreamt that everyone stole my Kylie vinyl records. I felt so lost. And then I realised I was sleeping on it and it broke. And I cried. And then I woke up. The end.
P.s This is the beginning of many Kylie Moments that all of us are gonna share and experience together! :D
Labels: Kylie Minogue, Video
I am finally done with packing my bag for tomorrow's NS enlistment. Don't bother asking me how I'm feeling because honestly, I have no idea what to feel! But I will look forward to tomorrow's enlistment, not as a pain in the ass, but as a step towards becoming a real man. Cheh!
Being in a uniform group back in secondary school, I have come to realise that before going for camp, always expect the unexpected and that's what I am going to do. I'm definitely going to miss my family, friends and most importantly, my bed and pillow so hopefully the next 2 weeks will pass by swiftly.
Last night was quite depressing. At exactly 8am , i thought to myself, shit! in exactly 24 hours, i will be enlisting into the army. And it feels like there is a timebomb somewhere. I feel like when I look at the clock, I can almost hear every single second passing by. It's insane!
Anyway, to prepare myself for NS, i watched Army Daze. Haha! It's an awesome movie, man! I could totally learn from it!
A big thank you to all those whom have helped to prepare me for NS. Especially Kristel's boyfriend, for calling me to tell me to bring certain items, just in case, you know. And of course, all of the encouraging comments I've received via twitter and facebook. All of you are amazing. I will pull through.. for the next two years. And once NS is done, a whole new chapter begins, which I will reveal when the day comes nearer.
Of course, my mom packed most of the stuff in my bag. She seems to be more excited for NS than I am! And I'm happy she did, because I seriously am lazy to pack my bag. Haha!
My uncle called me earlier. Sharing his experience about NS to me. I'm so happy to have have him in my life. You see, I have a dad, he doesn't say anything to me. Sometimes, I just feel like I don't have a dad. He's such a big disappointment la. And it's fathers day in a few days time. This, I will talk about in future posts.
Everyone says, "Ns will make a man out of me." I just hope it won't turn me into a mat rep. Although I have been brushing up on my Malay language skills, to communicate with everyone else so much better. heehee.
I shall pretend that I am on Survivor. Survivor: Pulau Tekong. You see, when I add survivor to the equation of NS, I suddenly become more excited about it! I'm ready!
P.s Sorry if I did not make much sense in this post, i really am tired already.
Labels: Daily Musings