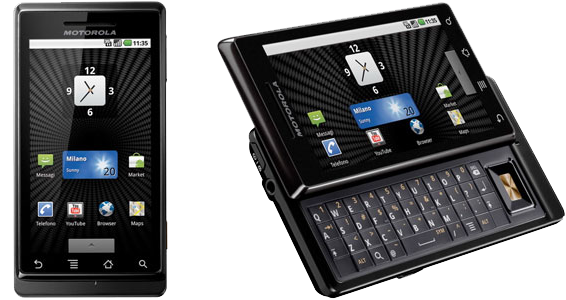 The Motorola Milestone!
*I actually did a video. But I'm having problems uploading it since last night. Can anyone help me out?
As mentioned in my
previous post
, I'm elated that
RippleVox
chose me as one of their 20 Trialists for Motorola's first ever smartphone,
The Motorola Milestone.
Just so you know, The
Motorola Milestone
was released in SG on the 27th of March BUT I was invited to attend the private launch party of the Motorola Milestone held at Pan Pacific's Stereolounge.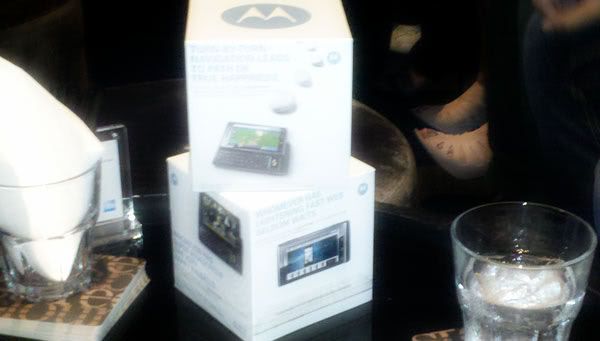 At the private launch party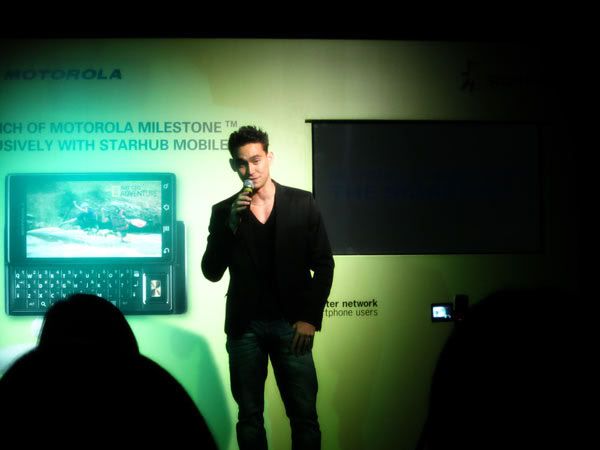 Paul from Polo Boys
The event was hosted by Paul from Polo Boys, perfect eye candy for girls who attended the event. I didn't know I could bring a friend along, otherwise I'd have brought em. I'm sure they would have loved the open bar..right girls?
(Free Drinks. Heehee.)
So we finally received our new phones. I was totally psyched that I began unboxing the phone right away! Being the
'Tech Noob'
that I always am, I was clueless as to modifying some of the phone's settings like importing contacts from the SIM card and changing ringtone. But I finally got the hang of it while listening to the briefing! It wasn't that hard! Haha!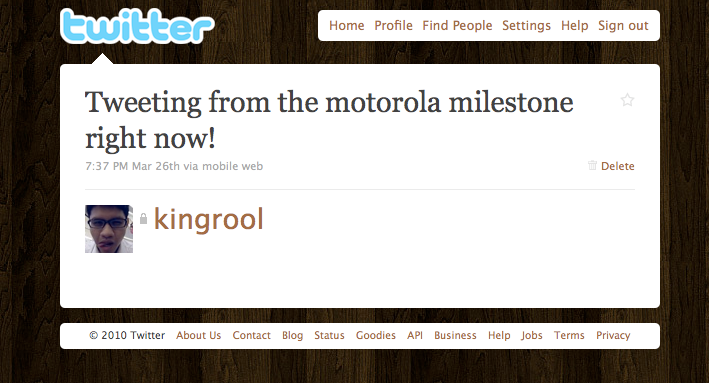 Yes. I was really excited and first thing I did? TWEET!
My first thoughts about the Motorola Milestone
Upon receiving the phone, I was actually pretty pleased with the design and concept of the phone. I love the design interface and I can even create folders within my Home Panels to store my various applications! It's very chic and professional looking. Moreover, it has a
QWERTY
keypad, which gave me the sense of feeling like I'm Blair Waldorf from Gossip Girl! However, I just wished that the keypad wasn't very flat and more 3D-ish so that it's easier to type messages and emails.
I extremely love the display interface for the Motorola Milestone. It's very bright and very clear. And I love my new wallpaper too.
(Just cos it's Victoria Beckham!)
Since the briefing, I have downloaded about 80 applications into my android phone. I'm a social media whore so I made sure I have an application for
Twitter (Twidroid), MSN (MSN Droid) and Facebook
. I can multi task with this phone and do a lot of things at the same time. I tested the response rate for MSN messages and it's instant! You'd really be surprised at how fast this phone really is.
Oh and the phone has this
crystal talk setting
so your friend can still hear you perfectly clear (like crystal) when you're talking. My friend called me while I was at the briefing and although the music was quite loud, she could hear me loud and clear! The person who thought of this -
GENIUS!
The downside of this phone upon first impression was the battery life. Being the social media whore that I am, I use the various social applications whenever I'm out and about and the battery could last me for an entire day at best. I don't know if it's the applications that's draining the battery or if it's just the battery itself. However, I am able to check which applications on the phone consumes the most amount of battery AND
charging up the phone only takes less than 1 and a half hour!
That's a plus point!
Hopefully I'm able to find a solution to reduce battery consumption in my next post!
Another thing that really annoyed me was my own fingerprints. I had to constantly wipe the display using my cloth so that there are no fingerprints. I'm fussy like this because I like my phone to be clean and shiny all day long with minimal cleaning needed.
But apart from that, I'm extremely pleased with the phone! It's been working fine and I have yet to encounter any major problems at the moment.
Satisfied with the Motorola Milestone phone!
P.s This post is part of a RippleVox trial and I am in no way affiliated with Motorola
.
Look out for my next post which I'll be writing more in detail about the functionalities, Various Applications that I'm using and the technical specifications of the phone itself!
Labels: Advertorial, Ripplevox
Watching the sunset with my parents. Simply breathtaking.
It all started on a lazy Saturday. As usual, I wake up at 10 am. By then, my mom had just come back home from the wet market. She came into my room and said, "Okay go get ready.. we're going shopping around Town." So I accompanied her and once we're done, she called up my dad, asking him to pick us up since we were carrying a lot of things.
My dad arrived and I saw the kites in the backseat.
"So we're not going home now?"
I asked.
"Nope, we're going straight to fly kite at Sengkang."
I'm pretty sure no one knew that I loved playing kites
A LOT
- not even my mom. Maybe my dad would know because there was once when we had our usual getaway in Bintan and I was given the option to choose between Tennis or Kite Flying. I chose the latter obviously. My sister as well as my two cousins chose tennis though.
(My sister came back, complaining to me that Tennis was boring. Hah! I told you so!)
Assembling the kite before we get to fly it high up in the air!
So we followed the the instructor along with five other families to the beach. We were each given a kite and a hook for it. There was nothing fanciful about the kite, it was just one of those typical delta kite. Nothing to rave about. The wind was unexceptionally strong.. making it easy for the kite to glide in the air.
That's my dad trying to fly the Doggy kite.
And he finally gets it up in the air! Go doggy!
My dad got the kite flying in the air first before raising it super high. He then passed me the control for the kite itself.
"Here, you go try it. Just don't let go"
he said. I held onto the kite floating in the air as tightly as I could. It was definitely one of the best memories I had during childhood - especially with my dad.
If there was ever a time when he was a perfect dad to me, that was it.
And yes, that was how I fell in love with kites. We finally reached our destination - Sengkang. The sky was filled with hundreds of kites flying in the air. It was a pretty breath taking sight, for me at least. We have a lot of kites in our hand - The Doggy, The Squid, The Ghost, The Penguin etc. I liked playing with the Doggy kite because 1) It is so cute. 2) It wasn't that hard to control. The penguin is quite adorable too though but it's really heavy.
I just love the scenery here. If you view the photo closely, you can see hundreds of kites flying in the air!
Kite Flying was fun - for real. Oh and I bought a new kite just now! Not gonna ruin the surprise for you about what kite it is but I'll definitely blog about it next weekend! I can't wait!
P.s Oh my doggy bit two other kites, causing them to drop back to the ground. It's not my fault that the string was sharp. Don't mess with my dog. Haha!
Labels: Daily Musings
From Season 5, Episode 7 of One Tree Hill. Love it, right?
(Yes, the ugly retard in the video is K-Fag. I still wonder how he even managed to get a cameo in OTH.)
It's illogical and it's outrageous
The way I let you keep me hanging on
Your character is that contagious
I know I should have thought before I had done
I've gone and let my impulse be my guide
And on that note, I'll be defenseless for some time
One of those songs that you could just sink your teeth into and sing along. It was sorta her breakthrough performance - at least in One Tree Hill! Her performance just blew me away! I could go on and on but I'll just sum it all up by saying, I love
Kate Voegele
. I remember exactly 3 seasons ago Michelle Branch was up there with Jessica Harp of course (The Wreckers).. singing
The Good Kind
and now we have Kate who is a perfect reminder of how Michelle Branch's music used to be like in the past.
If you enjoyed this, you should totally check out the rest of Kate Voegele's videos (Music Videos, Live Performances) through her
Youtube account.
P.s Please come to SG Kate!
P.P.S Am I the only one who miss LEYTON in OTH? I really hope this is not the last season of OTH tho. I'll cry. :(
Labels: Song Of The Moment
From the 4th to the 7th of March, Myself, Amira, Hannie, Nadee as well as Mena had a short getaway to Phuket Thailand! It was our first getaway together without our parents interfering and telling us what we can or can't do.
Freedom baby!
I don't know about the rest of them but I was definitely looking forward to this!
Dragged our sleepy asses to the airport! I packed my luggage the night before. Trust me to feel so paranoid for thinking that I might have forgotten to bring a lot of stuff. Oh and my ipod chose the perfect day to stop functioning but it's okay, I brought Bobo, my macbook anyway and that was my source of entertainment throughout the entire flight, playing Bejewelled. Hee!
Upon our arrival at Phuket Airport, we were bombarded with a lot of Taxi Drivers. Maybe they got the wrong impression that we were Madonna or even Spice Girls. I now know how Victoria feels after a flight. Jet lag!
And we finally settled on a taxi driver who drove us to
Aspery Hotel
, our home for the next few days! We made no hesitation and dumped our luggage in one corner and off we go shopping! And made a booking to Phi Phi Island for some snorkelling and beach fun! So cheap!
S$40 only!
Shopping around the hotel -
Cheap, Cheap, Cheap!
And not to forget, it was
SCORCHING HOT
down there! The heat was INSANE. I was melting and yelling for mercy. We walked a long stretch of shops (about 2 MRT stations-ish) and arrived at Junyceleon Shopping Mall!
Late lunch at
Burger King!
Oishi! The fries tasted gross though. Some weird salty taste. But the burger - delicious!
Over at the mall, it was insane. I bought a lot of stuff - not for myself though - for my sexy and cool friends back in SG!
(I never forget about you guys k!)
And nothing for myself. But we pampered ourselves with a body massage and mani-pedicure!
Then it was back to the hotel, headed to 7-Eleven first though to buy some snacks and cup noodles and then some late night gossip at the hotel till we finally call it a night! Have I mentioned how milky their Milo taste like over there? Sweet and milky - Just the way I like my Milo.
We woke up bright and early! Refreshed ourselves because today was the day we were supposed to go to
PHI PHI ISLAND!
However, something happened that cannot be mentioned in this blog, resulting in the postponing of the trip to the following day.
We decided to go to
Patong Beach
, one of the must see places to go to in Phuket, for a sun-tanning session since it was just a stone throw away from our hotel. Girls were in their bikini and I was in um.. yeah. Haha!
There were naked cougars down there. Plenty of them! Burnt cougars! Disgusting sight. I couldn't help but to look away cos it was too disgusting. LOL.
The water is so clean. I could practically live inside the water there without worrying that I'll get caught up in plastics of whatsoever! The water is so blue!
The weather was perfect. Sun-tanning was perfect. I just closed my eyes and did not think about anything at all. It was so peaceful and I would not mind doing it again, not for the fact I got badly burnt despite the fact I put a lot of sun block to protect myself from the sun!
Then it was back to the hotel to wash up before heading out again to our next stop, The
Central Festival mall!
This was where I bought the Manchester United fan collectibles for my parents and also Wonder Girls' EP albums! All cheap cheap!
This was when we realised the night market wasn't open at all. And it was only open on weekends. What a bummer! That meant that we had to push our shopping trip the next day too! After Phi Phi Island!
Had dinner at this Halal Seafood restaurant nearby our hotel. Delicious! Afterwards,
MORE SHOPPING!
I didn't buy much this time round since I was saving up for the night market the following day and plus, I have already spent a lot the previous day.
Just so you know, I almost died from Snorkelling. Biggest mistake was to jump into the deep ocean and I couldn't breathe since all the water went inside my mouth from my snorkelling tool. Omg. But the fishes are so pretty omg. And I have never seen such clear water in my entire life!
Shopping at the night market! We went looking for food first to fill our tummies. Then we saw ladies in tudungs. Looked like a normal makcik! Amira asked,
"Can I talk to her in Malay?"
Lol. I tried calling,
"Makcik! Cik Cik!"
Nope, she didn't respond to me. Although it was very very weird to talk to the makcik and then she replys in Thai to you.
I tried
PADTHAI
, something like Mee Goreng here in Singapore and it was so effin delicious! Wow. I'd kill to eat that again! Spicy and sweet - Just the way I like it!
The night market was a shopping haven! I bought A LOT of stuff! T-shirts, accessories, bags, watches and even makeup
(not for myself la. haha!)
! It's those kind of street shopping you'd normally see around Bugis and I bargained like hell! And if the uncle didn't let us have our way, we'd just walk off and then they'll confirm call us back, "Okay can!" without any hesitation. Always works like a charm baby. I love bargaining.
We went back to the hotel quite late though. Exhausted from shopping, but we wanted to finish all our money and made one last round of shopping along the row of shops outside our hotel, the same one that we went on our first day!
Once we woke up, it was chaos! We woke up late! And everyone was panicking. I was particularly annoyed because we didn't get to have the breakfast at the hotel.
And we didn't have a taxi. This is the problem when you leave everything at the last minute. Haha! We walked out of the hotel looking for a taxi and waited for quite a bit till we finally got one. The taxi uncle was having his own private party inside the cab. He was blasting those clubbing songs popular in Thailand, even Dragonsta Din Tei! Numa Numa eh! Numa Numa Numa eh! I zonked out. Totally not in the mood. But great to have such an energetic uncle to start our day. Haha.
Phuket, you have been such an amazing getaway!
A perfect place for me to run away from all the designing projects I had at that point of time in the office. It was great! Now's the next question, where to next? Heehee!
Hong Kong? Bangkok?
I can't wait!
P.s I wanna thank my beloved sister because without her, I wouldn't have even gone on the trip at all. She paid for my airfare, my food, my accommodation, almost everything! I could never ask for more and I'm thankful for everything she's done for me! Thank you Amira!
Labels: Phuket Trip, Travelogue
The Motorola Milestone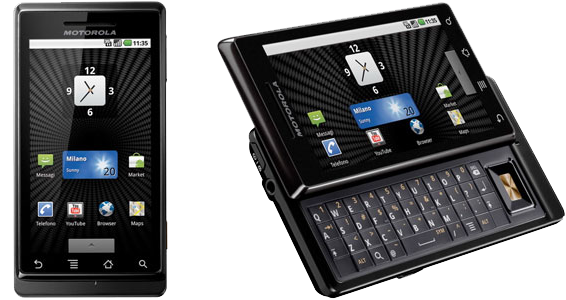 Thanks a ton to
@Ripplevoxcrew
, this stunning
Motorola Milestone
(not released in SG yet)
will be
MINE
...... at least for the next month! I absolutely can't wait to test this beauty and blog and tweet all about it! Heehee!
Hopefully this phone proves to be as good as the iPhone or even better! I'm determined to prove to both my sister and my mom that iPhone is not the only best smart phone out there in the market!
Stay tuned to my blog for updates or/and follow me on twitter via @Kingrool!
P.s That means I'll have to unlock my twitter for the next month. But it's okay! It's worth it!
Labels: Advertorial, Ripplevox
Waiting for the dinner buffet to start. I was feeling quite restless though.
Had an amazing sushi dinner buffet with Aini, my classmate for THREE years now over at Sakae Sushi! I love how she can make me laugh so much until I was yelling for mercy! The waiters were so inattentive to us (we "called for help" 100 times and they still ignored us) but it's okay, I've benefited from that experience and now we're stalkers. Just staring at the waiters and managers everywhere they go until we got their attention. Hilarious. Anyways, I feel terribly bloated right now from eating way too much.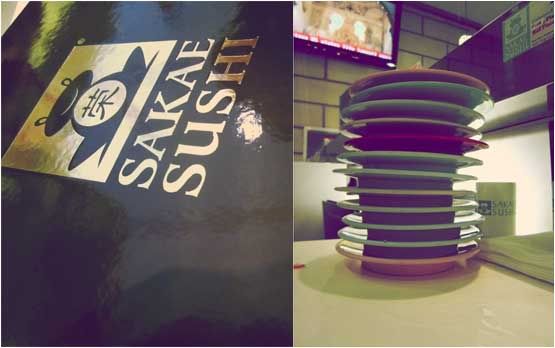 Our pathetic stack of plates. Lol. Guess how many plates Aini had!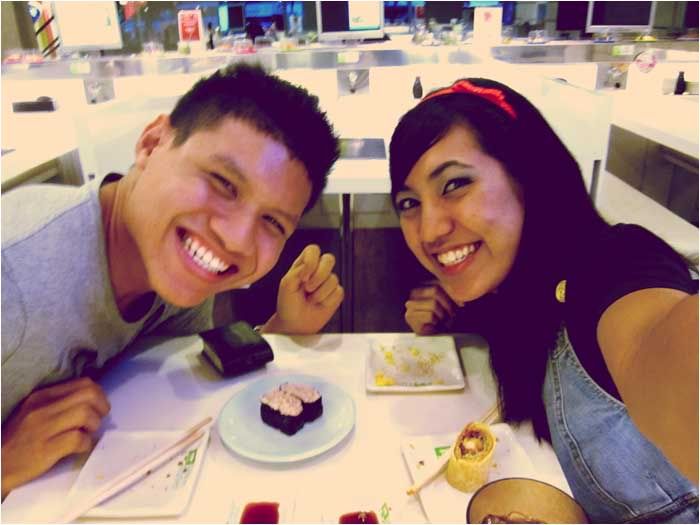 Stalker!
Lesson learnt: Don't bring Aini for a buffet just because she eats so little! She KO-ed thirty minutes after we started eating! I felt like a pig though because I didn't stop eating and kept on ordering more and more food every single minute. What? Don't judge me. It's OISHI! (exaggerating, but you know what I mean. haha!)
P.s Oh well. Guess someone here is gonna go on a major diet for tomorrow. :(
P.P.S I can't wait for the next sushi dinner buffet outing with the m:idea peeps! And this time round, Isaac better be there so I can make fun of him since I have my voice back! Haha! -evil laughter-
Labels: Daily Musings
Photo Credit: BBC
There he is! Caught red-handed!
(Above Photo)
David sharing a steamy bubble bath with James Corden (Smithy)! Oh how dare he! And he's not ashamed of it at all! ...
All for a comic sketch for Sports Relief in the UK.
Haha! How hilarious! Trust Sports Relief to come up with such an idea! Genius! Apart from sharing a tub, both David & Smithy also shared an intimate session in their bedroom.. crying on each other's shoulder as they watch a Soap Opera featuring
Kylie Minogue
and Jason Donovan!!!
(Look at their pyjamas, which has each other's names sewn to it)
Oh god. I wonder if David is really this feminine when he's with Victoria.. Of course he's not, right?
Photo Credit: BBC
Corden spoke highly of Becks to Heat magazine: "I just wanted to lick him. Honestly, he was unbelievably nice. We went out for dinner, we went out, we socialised, we had a great time. And I was looking at him thinking, here's a guy who's had some truly nasty, horrible things written about him and his family in the past and yet he's never spoken back about it, he's always nice and is nothing but respectful to everybody."

He added: "The impact he has on everyone he meets is amazing. He was just lovely. I do feel like I sort of fell in love with him, genuinely. You know when you have a crush on someone, meet them and then you go away and think, "Oh that was weird?". It was like that - such great fun."
You'll love the video by the way. Must watch!
Source: Victoria Beckham Style
Labels: On The Internet
"I wanna lose myself in love
Let you have me completely,
If I give you all my trust,
Can I just let me go, can I not be afraid
To let you find my way
Cause' when you find someone that means so much to you
Givin' all you´ve got is easy to do"
The song definitely lingered in my mind for longest time..the past few days.. or months, if you say so. I miss being in love actually. I was actually psyched to hear this version of 'Fall' since this was my favourite song on Brandy's latest album, Human. Listen to Brandy's solo version of this song
here.
Labels: Song Of The Moment
Had brunch with my Krissy baby just now! (Haha! I make her sound like as if she's my girlfriend. Whatever.) We had a very delightful gossiping session at Delifrance, since I told her I was craving for the sandwiches there for quite some time now.
You know, she never fails to surprise me with all the sexual talk. Haha! Jokingly, I told her, "You're deprived. Go and get it on with your man!" And she LOVED the present that I bought specially from Phuket just for her. Hee!
Can't wait to see her again! And this time we'll bring
@stupidsiol,
ANAK AJMAN! Next week okay! Can we go clubbing too?
I'm still feeling quite bloated. Shall get back to cleaning the house since I'm a very good boy!
P.s There's actually a few cuties working at Delifrance eh. :p
Labels: Daily Musings
"There's 3 sides to every story. There's one side. There's the other side. And then.. there's the truth."


-Taken from Usher's new song, 'Monstar'
"Tell your teacher if you have any problems"
was what my Mom would say to me back in primary school. Did she really think that was the best solution? So one day, a very ugly classmate of mine stole my favourite Sesame Street pencil, pen and sharpener. Annoyed, I went up to my teacher. "Mr.. He stole my pencil and doesn't want to return it to me."
The boy overheard our conversation and he shouted back,
"NO IT'S MINE. YOU DIDN'T RETURN IT TO ME AFTER BORROWING."
The teacher, who by then got tired of our mini fight screamed at us, told us to get back to our seats and settle the problem between ourselves. He refused to believe me, as much as I was telling him the truth.
There was nothing that I could do, (i mean, how do you compete with a guy who's 10x your size?) so I left it at that even though I know hell was impending at home. Of course, my mom found out that my stationery was missing and scolded me.
"I lost it"
- Probably the best excuse I could come up with at that time.
10 years later, and a lot of bad experiences thereafter, I start reading people and their behaviour just like a book. I'm getting used to it. People tend to come across as fake or plastic, which makes me realise that we spend 90% of our lives trying to prove to people that we're someone that we're not. Everyone at some point of time is guilty of that and sometimes I'm not even sure if some of my friends are really friends. I guess I'm just like that, i tend not to trust other people easily.
I sat down for a long time while trying to figure what our friendship really meant to you. I don't know what you really want from me. I don't even know if I'm being used. But heck, I had enough of your bullshit. What I really wanted from you was a friend that I could trust and lean on to. But it's okay, you just need to look at yourself in the mirror right now and look at what kind of a person you really are. Jerk.
The part that disappointed me the most were the sacrifices that I made for you (I laugh at myself for being an idiot) but like they say, Better the devil you know than the angel you don't.
Heck, I may only know one side of the story but it's more than enough to me. I don't need to know the truth or your side of the story because as selfless as the next sentence may sound,
my story is the only one that I need to believe in.
P.s I'm better off without you in my life and boy, I'm surviving. :D
Labels: Daily Musings
Love the new layout, right?
After
FOUR
whole months of going
MIA
(missing in action) from the Online World, I'm finally back! A lot of things have happened in my life. I don't even know where to start! I've finally completed my Diploma Course in Mass Communication in Ngee Ann Polytechnic. The final two semesters in my third year were total killers and I ended up neglecting a lot of stuff..this blog included.
Internship has been a blast! Definitely one of the most exciting semesters in poly! And I can't wait for graduation day! We should all meet up for dinner again, one day. I'm craving for sushi though. Mmm yummy.
Anyway, keep your eyes peeled to this blog.. and I'll definitely try my best to blog every single day. Just so you know, I was feeling very half-hearted about blogging again initially, but one particular comment
(see below)
in my previous post actually spurred me to continue blogging. Thank you, whoever you are!
Oh by the way, I love Victoria Beckham way too much to resist putting her up as part of my blog layout! Heehee!
P.s Wanna exchange links? Drop me a comment below or leave a shoutout in my tagboard! I don't bite, really! :D
Labels: Daily Musings