Hit the play button and read the post below.
The Awkward Goodbye - Athlete
In our lives, we probably have three places that we call home. For some, four or more if they are in luck. Of course, the first of the three places would be our actual home, which comes with its very own living room, the kitchen and a personal room filled with our things - Clothes, Records, Computer etc. Our second home would probably be the office (or school, for some) that we go to every single weekday without fail. It may be your most stressful home in your entire life but that is the place that you make a lot of money to bring home to your family.
At many points of our lives, we switch between our first and second home to and fro. That's when you wonder, so what's our third home? Well, we never know when at which point of our lives we'll be given our third home - Our grave. As morbid as that may sound, that's where all of us will be sent to when we have run out of credits to play the Game of Life. It's not exactly the same as as opposed to when you are in the arcade because you can still buy credits to continue the game that you are playing. It's different. When life reads 'Game Over', there's no second chance for you and all that you can do is to accept it and move on.
Today, I visited my grandmother's grave along with my parents. As much as I still regret not saying a lot of things to her before she departed from this world on the 4th February 2010, I had but no choice but to accept the fact that she's gone and left an empty hole in many of our hearts, especially the ones that loved her dearly.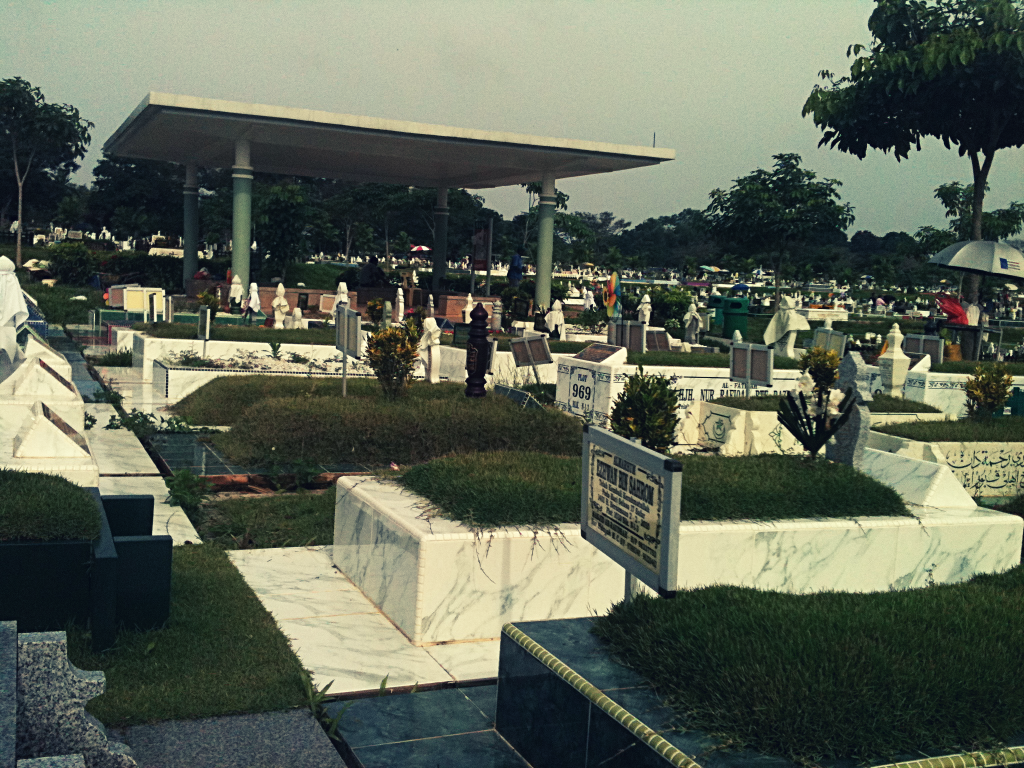 I can still remember vividly on the 4th February last year, I received the worst phone call ever from my mother in the early morning at 8am. "Amirul, datang kat rumah nenek sekarang. Nenek dah meninggal." (Amirul, come to your grandmother's house now. She has just passed away), my mom told me as she was weeping away on the other line. I was in disbelief. I couldn't accept the fact that she was just gone just like that. I mean, I didn't even get to say goodbye to her! I rushed to the toilet.. showered.. got myself dressed and ran all the way towards my grandmother's house. (Not exaggerating, her house was just a stone throw away from my place.)
That's when I saw my grandmother. Paleness covered her whole face. But there she was, without a look of regret, my grandmother was smiling on her death bed, as though she had a great run in the Game of Life. I bent down and touched her hand. It was as cold as an ice cube. Then, almost instantly, tears started rolling down my eyes and there I was sobbing away, as much as I tried to hold back my tears, I just can't. My grandmother was gone and there was nothing that I could do 'cept to cry.
"She really loved you Amirul. She always asked about you all the time. She loved you a lot.", my mom repeated that quite a lot of times with tears in her eyes. She added, "If you really want to help her, go and read some prayers for your grandmother." And off I did.
As I was reading my prayers for my grandmother, memories from the past started rushing to my mind, not like that'd help to soothe my crying and weeping. It just made it worse. Memories from when I was young and she would pick me up from my old house to bring me out to play at the playground, to buy ice cream for me, to the times when I would constantly have sleepovers at her place during the weekend, where we would bake pastries together while listening and singing to the songs playing on the radio to the time when she was finally silenced by a stroke and try as I might, I didn't know how to communicate with her. I loved my grandmother a lot. And I still do. Many times I tell myself, if only she was still alive, I'd do a lot of things for her but then again, it's life and you only have one shot at it.
My grandmother was always helping other people whenever they needed help. But the ironic thing is that she was unable to help herself in the times that she needed and even in that situation, she still helped others. My grandmother was a strong woman, a great cook and a loving mother. But to me, she was the bestest grandmother that I could never have ever asked for - A Super-grandmother! Haha.
My mom told me to say goodbye to her at my grandmother's grave. Well, why say goodbye when I will definitely be there again once I'm back from Brunei? One year is a short time for me to say goodbye to her.
I'm annoyed that I would not be there on her 1st death anniversary this year, as I will be in Brunei but always know that my heart (no matter how deep a hole she has created after having left this world) will always have a place for her.
And deep down, my grandmother will always always be alive no matter what because these memories shared by my grandmother and myself will always always be remembered no matter what and will be passed down in future generations and decades to come. So no matter the distance, my grandmother will always be close to my heart. I love you grandmother. And thank you for always looking out for me, especially in times when I needed someone.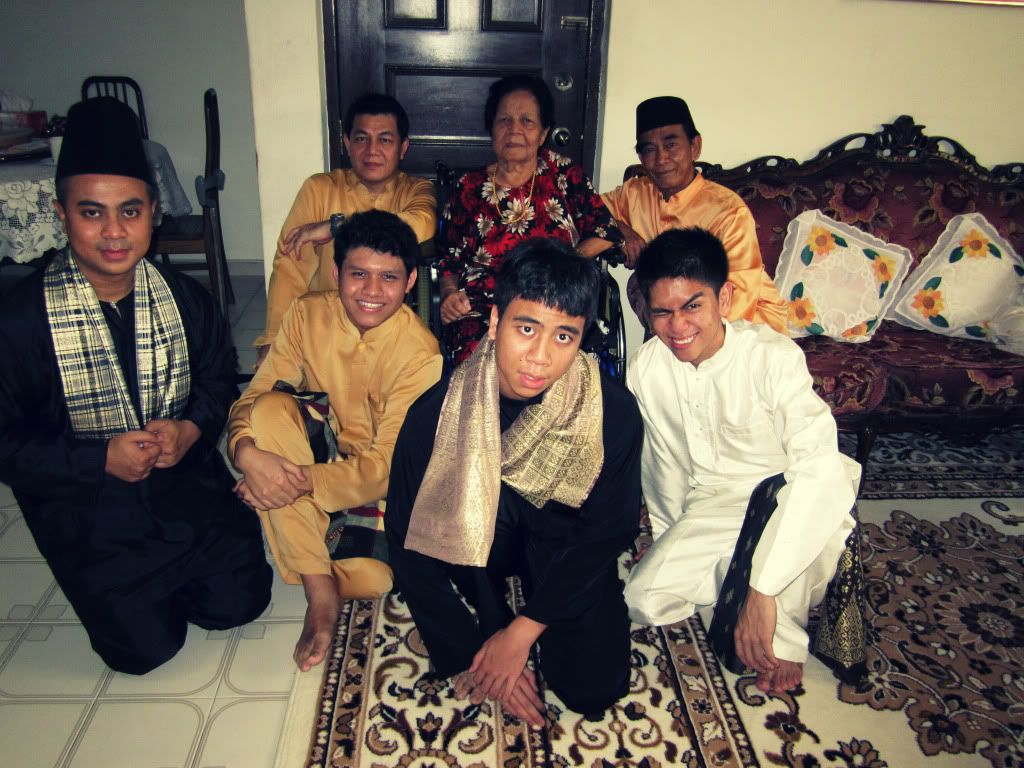 P.s For those of you who still have a grandmother in your life, please know that you are considered a very lucky person. So cherish her, appreciate her and love her until the day you are finally unable to do so anymore. And for those who do not have a grandmother anymore.. treat your parents, especially your mother, the way you wished you would have treated your grandmother had she still been alive and never make the same mistake again.
Labels: Daily Musings