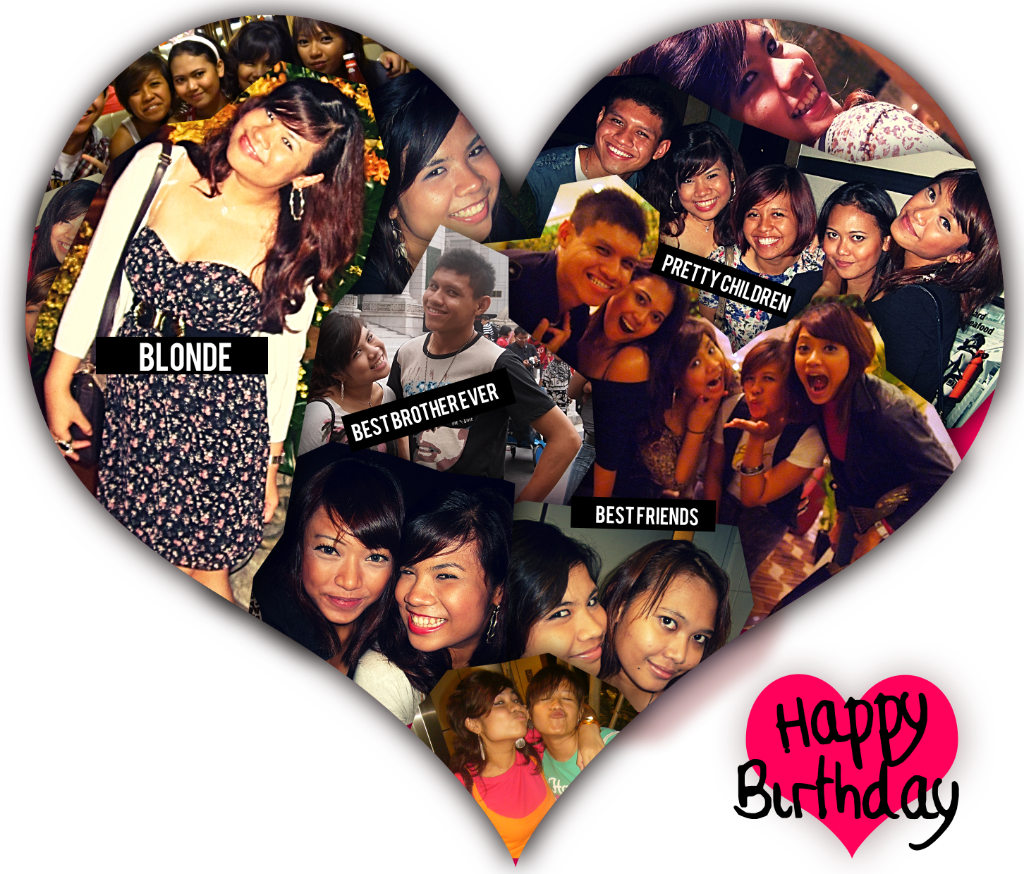 "Aren't you Amira's Brother?"
is probably the question I hated hearing from other people.
(You'd be surprised, even in NS, i still get that a lot.)
All my life I've been in the same school with my sister. You see, we went to the same kindergarten as each other. Then, it was primary school and secondary school thereafter.
It gets irritating to be known as
"Amira's Brother"
throughout my life. Just my luck to have a very popular sister that I ended up living in her shadow most of the time.
Actually, I quite envy my sister a lot.
My sister was a councillor back in secondary school. And as much as I tell everyone I do not care, actually I do. In fact, I had very much wanted to be a councillor too just so that I could be of the same status as her.
My sister had millions of secret admirers back in secondary school. I had zilch.
My sister had millions of friends everywhere she went. And me? I could barely count the number of friends I had using my fingers.
My sister was one of the coolest back then. I was nowhere near that. She'd be going out with her friends almost every single day. And as for me? I'd go back home to play my computer games and for me, going out was a once in a blue moon kinda thing.
I guess she was quite embarrassed by me. Back in Secondary One, I didn't have that many friends and recess was one of the longest periods ever. So I'd always look for her because I had no one else, only to be shunned by her friends who'd be shouting at me,
"Don't be a loser Amirul! Go and make new friends! Just go away!"
What a bitch.
And every single time she went out with her friends, my parents would force me to go along with her otherwise she wouldn't be able to go out. Even I got irritated with that, it can get very frustrating, really.
For 22 years now, my sister has tolerated with my childish behaviour. There are times when we'd just scream and shout and slam each other's door and even say hurtful words to each other. We'd have our constant bouts of
"I HATE YOU"
at that point of time, fighting about even the slightest bits of things and even wage blog wars with each other. Hilarious, come to think about it right now.
And right now, we share the same group of friends. Weird, but true. I don't even know how I coped with that. It's like her friends became my friends and all of a sudden, I have 3 new sisters. That kind of thing.
But my sister is one of the most amazing people in my life, despite all the bullshit we've been through during our teen years.
She is one hell of an amazing friend. But if you piss her off, too bad for you. She treats each and every one of her best friends like family and I'm sure given the circumstances, she'd choose her friends over her boyfriend.
She can be the biggest blonde at times. But that's what makes her Amira. It's what defines her and it does provide us some comic relief actually. Like just last night, she confused Butterfactory with Butter Club. Haha!
We've been there for each other during our hardest times, whether she decides to talk about it or not.
And now, she's also my personal ATM Machine. Ever since she got herself a stable job, she's been treating me non-stop. I'm not complaining though!
Of course, Amira may be your friend, bestfriend or even your girlfriend, but please know that I'll always be her one ad one beloved brother and nothing's gonna change that fact.
I wished I was there to celebrate her 22nd birthday with her last night but given the circumstances that I am in right now, it's tough. We're having this long distance family relationship kinda thing. But at least I got to video call her last night along with the other girls.
Happy 22nd Birthday Amira!
(Love you always!)
Labels: Birthdays, Daily Musings