Waiting for the dinner buffet to start. I was feeling quite restless though.
Had an amazing sushi dinner buffet with Aini, my classmate for THREE years now over at Sakae Sushi! I love how she can make me laugh so much until I was yelling for mercy! The waiters were so inattentive to us (we "called for help" 100 times and they still ignored us) but it's okay, I've benefited from that experience and now we're stalkers. Just staring at the waiters and managers everywhere they go until we got their attention. Hilarious. Anyways, I feel terribly bloated right now from eating way too much.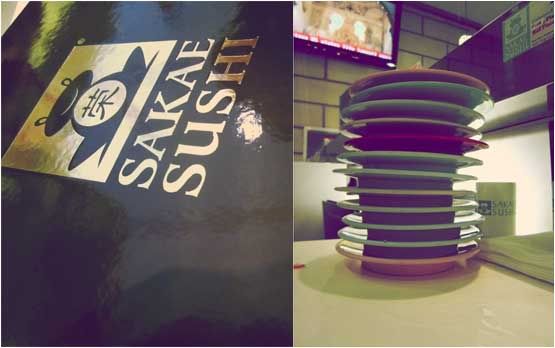 Our pathetic stack of plates. Lol. Guess how many plates Aini had!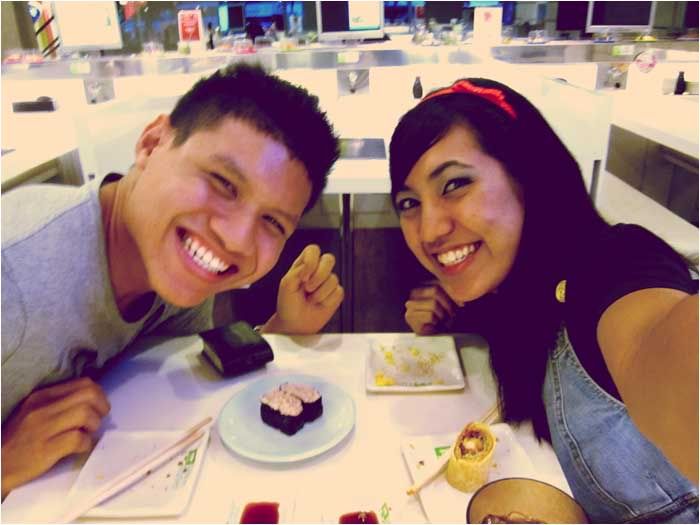 Stalker!
Lesson learnt: Don't bring Aini for a buffet just because she eats so little! She KO-ed thirty minutes after we started eating! I felt like a pig though because I didn't stop eating and kept on ordering more and more food every single minute. What? Don't judge me. It's OISHI! (exaggerating, but you know what I mean. haha!)
P.s Oh well. Guess someone here is gonna go on a major diet for tomorrow. :(
P.P.S I can't wait for the next sushi dinner buffet outing with the m:idea peeps! And this time round, Isaac better be there so I can make fun of him since I have my voice back! Haha! -evil laughter-
Labels: Daily Musings