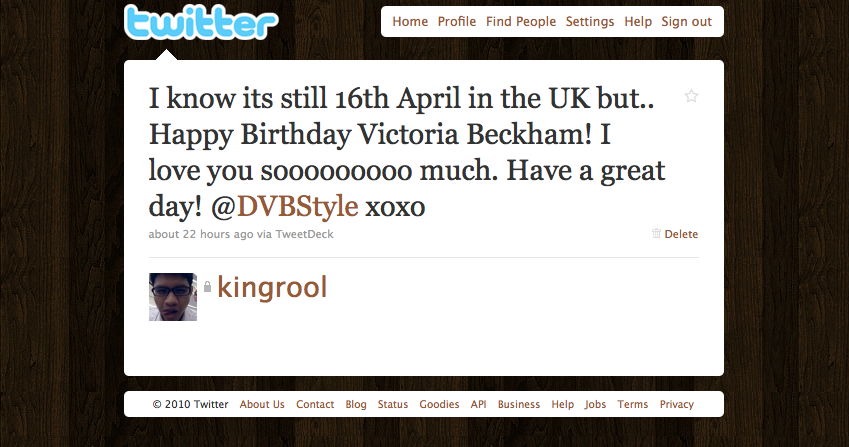 *I know my twitter account is locked and private. So i specially unlocked my account so I could tweet that message to her. hehe
Happy Birthday Victoria Beckham!!!!
Of course I did not forget! If there's a woman that I think about every single day (apart from my mom and my sister) it has got to be Victoria! Omg. I am in love with her. My love is for real. Hehe.
My mom asked me, "So your ideal woman would be someone who looks like Victoria Beckham?". I answered, "Like duh? She has to be petite and skinny and have a fabulous style of dressing!"
P.s Please be in Aussie next week onwards. I know the chances of that happening is kinda slim but I need to meet you and hug you. Hehehe!
Labels: Daily Musings, Victoria Beckham