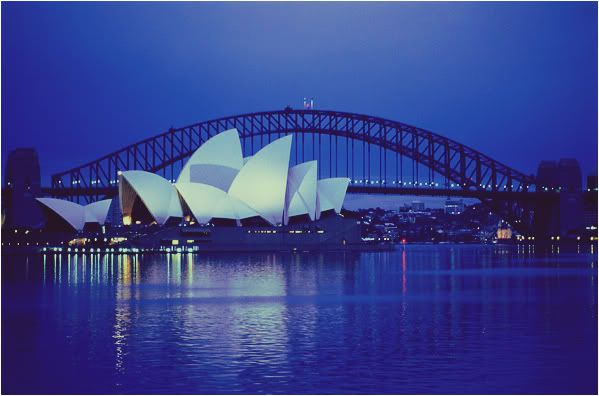 (Sydney Harbour. Looks so pretty at night.)
HELLO AUSTRALIA!
I'll be leaving
Singapore
in another 3 hours time. Gotta leave this house by 5pm and it's time to go to Australia! So many things planned for us. So many places to go. So many photos to take. So many shopping to do. But not that much money to spend. Hehe! And all of that within a week! How?
As much as I won't be active on this blog for the next week, I'll still post pictures and maybe short posts as and when I can since I'm bringing my Macbook along! - My one of two only sources of entertainment while on the plane.
Till then!
P.s I'll be reaching Australia at around 3 AM Singapore time. I hope everything goes fine. And till then, Bon Voyage!
Labels: Australia Trip, Travelogue