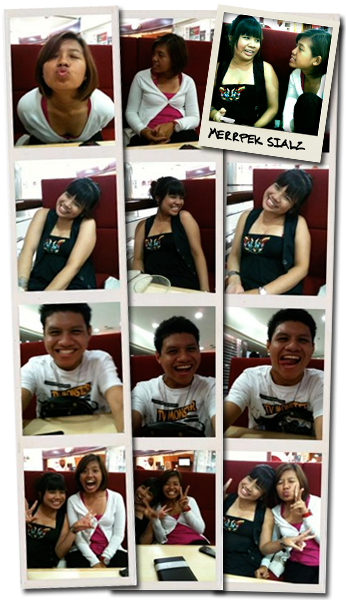 Did some MAJOR shopping today around Orchard with my mom and spent like close to 300S$ buying clothes, perfume, shoes, shampoo, tie, cufflinks etc. Well most of it was for my Uncle who's in Aussie right now and his lifelong partner. Omg the more I talk about my trip to Aussie, the more I can't wait to go there!
Ended the day by meeting my two sisters (lol) for ice cream - Nadee and Amira. Omg it feels so good to finally expose Nadee's secret. HAHAHA. And yes, ice cream was sex. Green tea ice cream is actually quite nice eh?!
P.s Recognise the place, Yan? HAHA.
Labels: Daily Musings