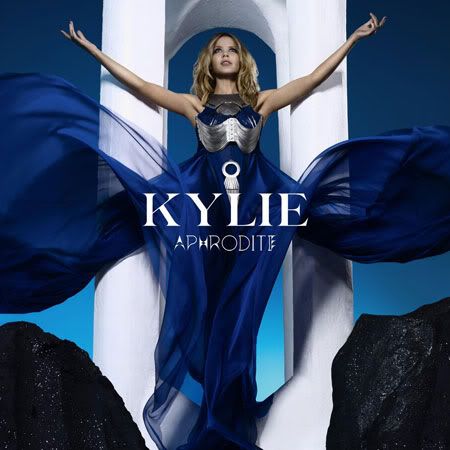 Kylie's stunning new album artwork!
(Taken from Kylie.com) Kylie Minogue returns to the charts at the end of June when her highly anticipated brand new single All The Lovers is released on Parlophone. The single, set to be a huge summer anthem, previews her new studio album Aphrodite scheduled for release a week later, on July 5.

The album, Kylies fifth studio album (11th Overall) on Parlophone, sees her celebrate her dance-floor roots and features Stuart Price as executive producer. The list of songwriters includes Kylie, Stuart Price, Calvin Harris, Jake Shears, Nerina Pallot and Keanes Tim Rice-Oxley.
I am extremely psyched for her new album! The album cover looks
FANTABULOUSTASTIC
! I went for her concert back in 2008 in Singapore and it was
AMAZING
. Definitely worth every single dollar I had. I can't wait to see what else this Pop Diva has in store for us.
Wow x5!
Check the video below for a preview of her latest single,
All The Lovers
. I shall reserve my judgement on the song until I can hear the track in its full entirety!
Whataya think?
Apart from that, guess who's gracing the cover of next month's issue of Vogue Germany?
(Hint: She's on my blog layout currently. hehe)
DOESN'T SHE LOOK STUNNING?!
I swear this girl is slowly taking over the world through every issue of Vogue Magazine worldwide. She's like on almost every other issue of Vogue everywhere! She's done Vogue India, Vogue Russia, Vogue UK, Vogue US and the list goes on. She's gorgeous and I love her.
I have a slight problem though. Where can I get this in Singapore? Guess I have to probably import it from ebay then.
P.s I keep aside my Victoria Beckham magazines in one corner. And zomg its piling up like crazy because she's always on every other magazine every single month!
Labels: Kylie Minogue, On The Internet, Victoria Beckham