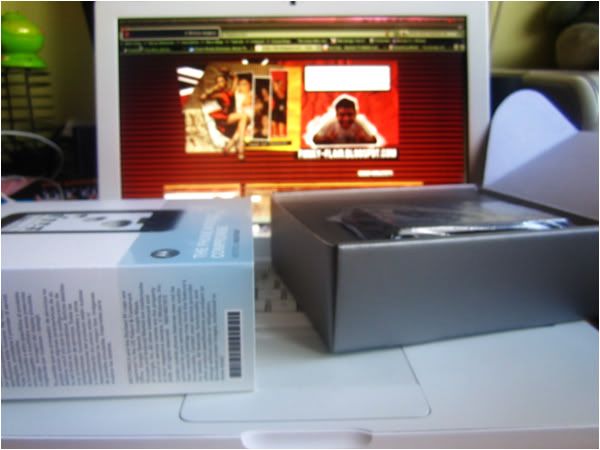 Packing my Motorola Milestone and sending it back to RippleVox!
All in all, I really enjoyed using the
Motorola Milestone
and now it's time to say goodbye to it! It was the first ever smartphone that I ever used
(for one month at least)
and after much consideration, I decided not to get the phone. As much as I loved it
(the sleek design)
, I am not ready to face
all of the problems
(again) that I faced while I was using it for the past one month.
However, if you are willing to overlook all of the
potential problems
that the
Motorola Milestone
might bring, then you should get it! Especially if you are a Windows user because If only there wasn't any of the problems, this phone will definitely be a strong contender in the phone market out there though. What a shame.
Afterall, no phone out there is perfect
(to me at least)
and you are bound to encounter problems with other phones also. It all comes down to personal preference and a little bit of sacrifice and overlooking. So just make sure you have already weighed out the pros and cons of a particular phone and if you are willing to sacrifice a little bit for more, the
Motorola Milestone
is probably the phone you might want to get.
Sad to say, the
Motorola Milestone
is not the right phone for me. But who knows, I could probably be a crazy fan of the next Motorola Smart Phone though, just as long as it's Mac-friendly. :D
P.s Thank you RippleVox for the exciting opportunity! :D
Labels: Advertorial, Ripplevox