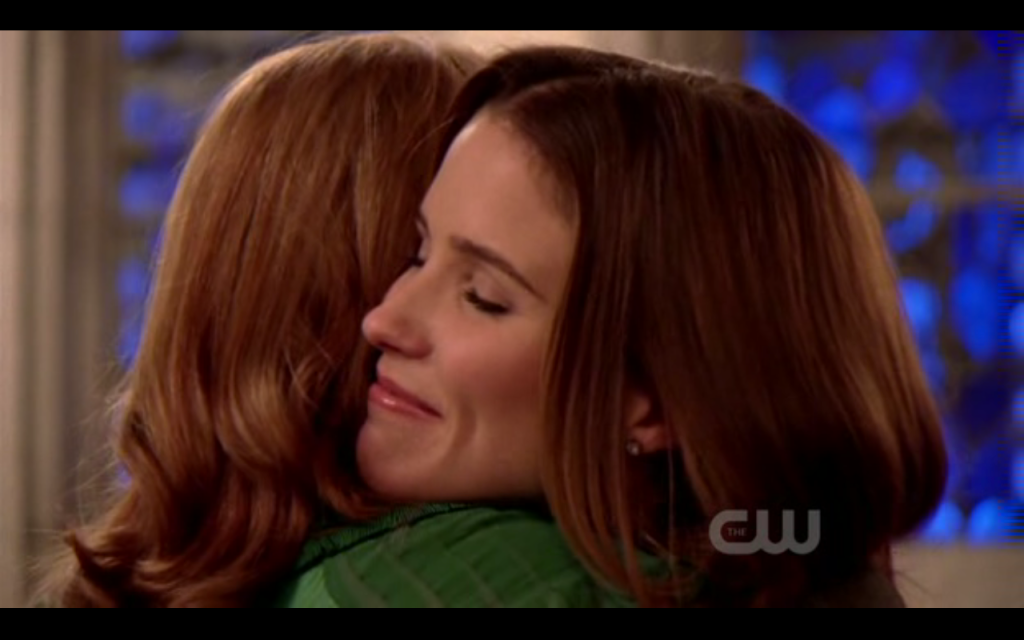 What you did in here.. it's amazing Haley. No one has ever done something like this for me before. It's funny Peyton always used to say that people always leave.. but when they did, I was always the one who was here for her. This year has been the hardest of my life and you know who was always here for me? No matter what? My maid of honour. You.
I cried at this scene. Just because it hurts. How could Brooke say that about Peyton?! But most importantly, why are they trying to kill the amazing Brooke/Peyton friendship? Their friendship was by far one of the strongest in the entire One Tree Hill series. They went through so much together. It was comparable to that scene in season 4 when Brooke made fun of Peyton's mom and Peyton said something like,
"This year was one of the hardest of my life and I needed my bestfriend here for me."
Peyton, you suck. I can't believe One Tree Hill is going to end just like that without a proper reunion with Chad Michael Murray and Hilarie Burton. Next week's episode better be good though. :(
Labels: Food For Thought