What a way to kickstart the new year! Year-end sale everywhere in town.
From 30% to 70% discount.
Of course, I gave in to the temptation, right? I thought to myself,
"Just buy one t-shirt. Just one."
We know how that usually ends up at the end of the day, yes?
Here's what I bought from Zara
(Their collections deserves a whole lotta love)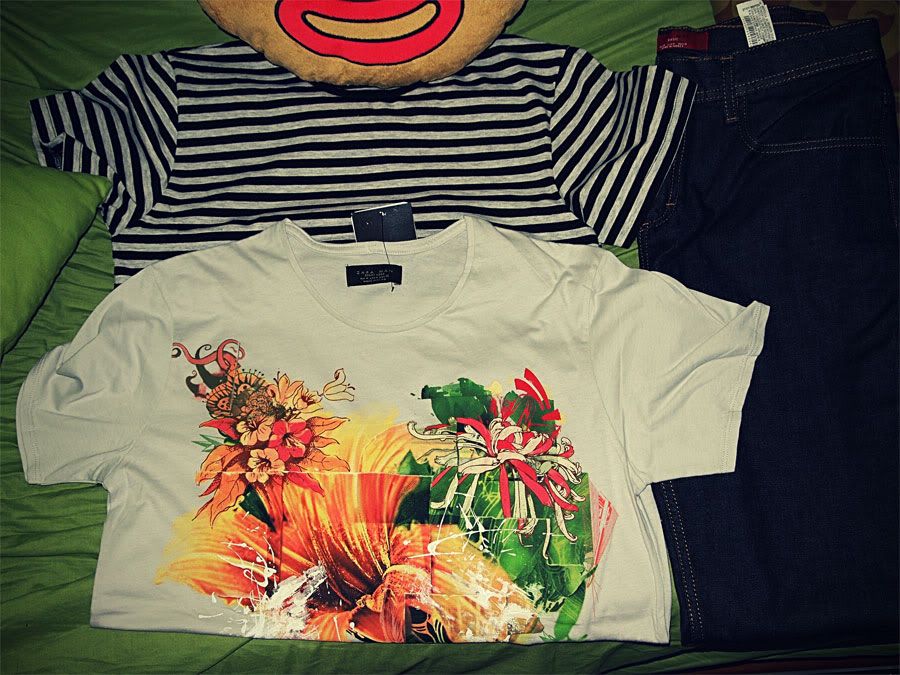 Black and White Striped T-shirt: $29.90

(Original Price: $39.90)


Floral-Printed T-Shirt: $39.90

(Original Price: $49.90)


Blue Denim Jeans: $49.90 (Original Price: $89.90)
I'm very satisfied with my stash. I love my new jeans
(HUGE STEAL)
. I'm still in disbelief that my waist size is now 30!
(Well, it's been dropping as the years passed by but still!)
And I'll tell you right now that stripes are gonna be in the 'in' thing in a few more months. Just wait for that. Plus, you can call me feminine, I don't care. I just love floral-prints on a T-Shirt. It's so pretty.. and I can't wait to wear it out!
P.s Thanks mom for buying most of the stuff above! Haha!
Labels: Daily Musings