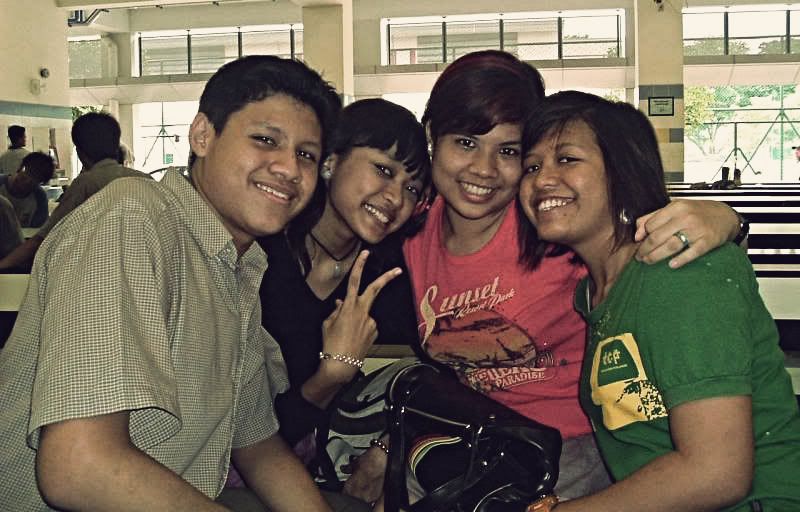 Circa 2006. 5 years ago.
The best thing about photos is that it never changes, even if the people inside it do.


- Andy Warhol
I stumbled upon the above mentioned quote while I was surfing the web earlier on. The quote pretty much sums up what I've been feeling over the past few years or so.
People always change. If it ever was a crime, won't we all be in jail right now? All of us are guilty of changing into someone different from who we were in the past. For some, it could be a positive change.. whereas for others, negative.
I've always mentioned, 'Happiness is giving up'. How true is that?! We forsake our own happiness by letting go of the person we love in order for them to be happy. The price we have to pay for happiness.
After all, the ones that really matters the most to you will always, ALWAYS stick with you no matter what. They may get lost along the way but they'll eventually find their way back to you. Just give them time.
But then, aren't friends about accepting each other's flaws? And if you can't accept someone else's flaws, that makes you a bad person? To a certain extent, yes that is true. But sometimes people change into a totally different person.. that you hardly recognize no more and there you are taking in his/her flaws one by one until one day, you just can't deal with it no more. And everything just ends with a full stop right there.
Labels: Daily Musings