Reflecting back on
2010
- It was definitely a good year for me despite the rocky start in the beginning. I was drowning in my projects at the start of the year,
(I know, a great way to welcome the year for me.)
which explains my absence from the online world. I just couldn't juggle
(being the only designer in my internship company)
between work and personal life, hurting my social life badly. But I'm glad it did. 'Cos at least now I know who's true to me and who's well.. in a ride with me.
I'm also proud to say that I've finally graduated with a
Diploma in Mass Communication
from Ngee Ann Polytechnic!
(My GPA is pretty decent, just so you know)
Upon completion of my three-year course in Ngee Ann Polytechnic, I applied for a place in a Singapore University, NTU, to be precise. I decided to pursure a
Degree in Arts, Design and Media
but however, my application proved to be unsuccessful. Besides, I wasn't quite sure if that was the direction that I wanted to be heading in the future. I guess everything happens for a reason, yes? And I decided to further my studies in an overseas university - Sydney pursuing a
Degree in Communication Studies
. Of course, I got in. Hehe.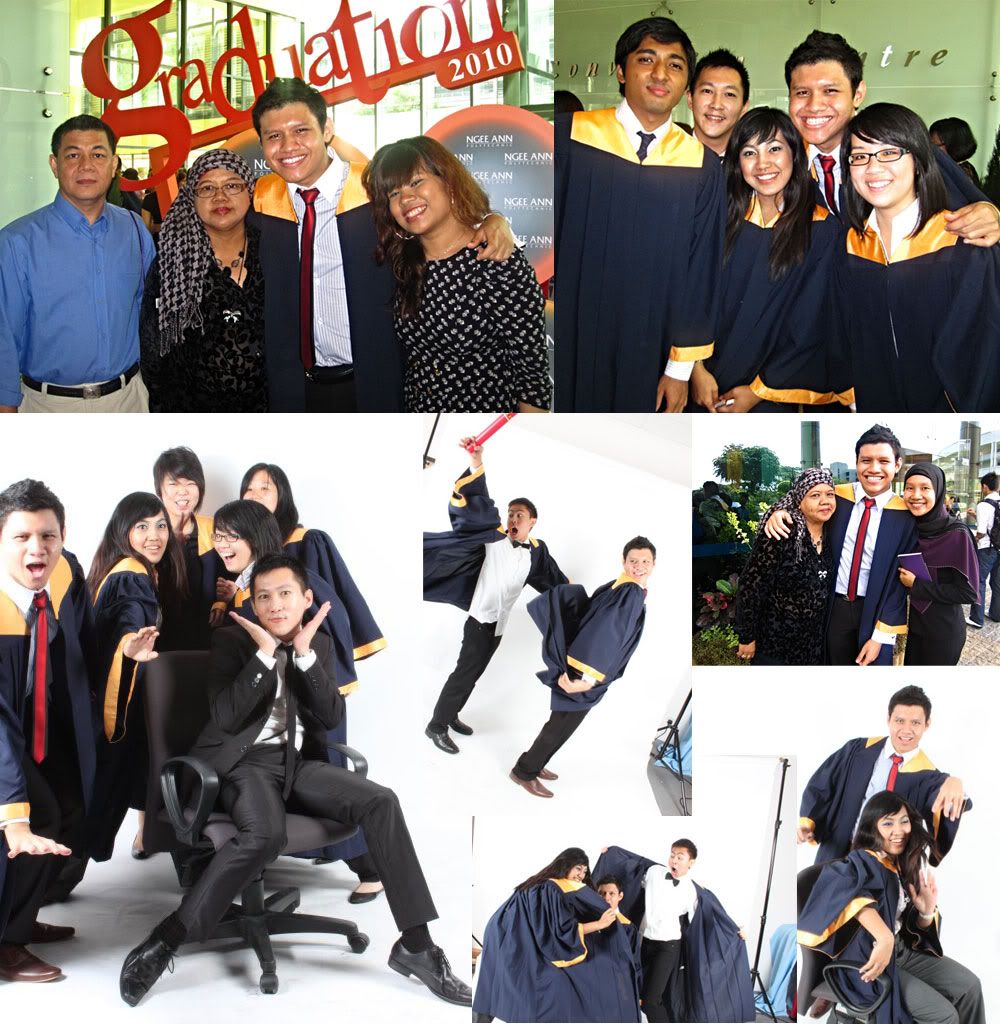 My Graduation! Got photoshoot somemore! Cool, yes?
I'm proud with my fellow colleagues from m:idea for successfully planning the first
m:idea Youth Choice Awards
event over at Ngee Ann Polytechnic. Being the one and only designer handling the event - It was tough work! But hey, nothing is impossible.. right? I'm glad I had that crazy and stressful experience. It was definitely an eye-opener for me, as I was the main guy who had to liase with the celebrities who attended the event. I met a lot of local celebs
(Ris Low, Muttons, Utt etc)
and blogger,
Fauzi Rassull
- Amazing guy! And he won the
'Coolest Blogger I Wanna Gossip With (xoxo)'
award! I'm glad he did 'cos I'd love to hang out with him one day and just bitch and gossip non-stop!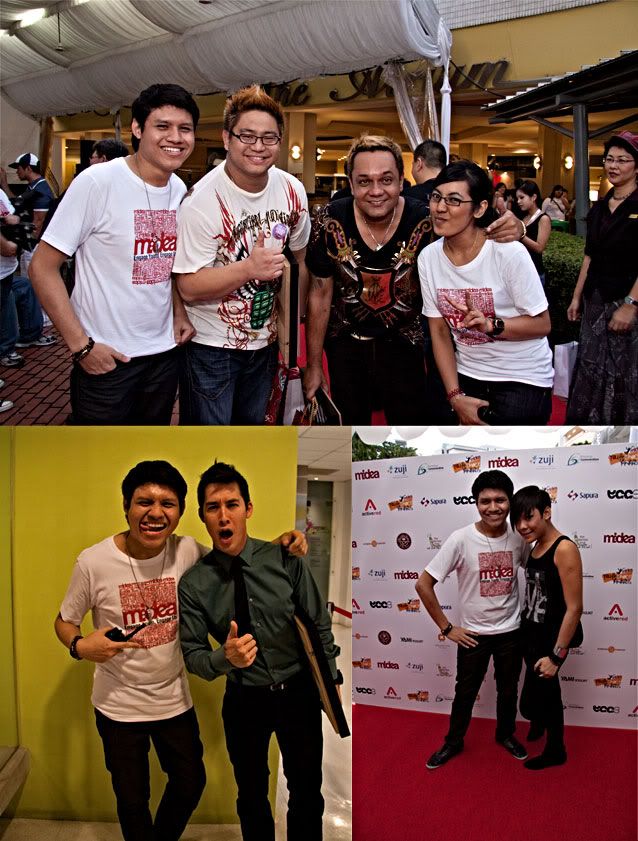 I definitely enjoyed being part of the event.. and also meeting the local celebs!
Also,
Kris Allen
and
Adam Lambert
was in town for a gig! Thanks to
@bchee
and some of the other crazy people at
ontd_ai
, I got to see
Kris Allen
live.. from the first row! I still remembered how all of us just molested and groped him all over and Kris mentioned in an interview that he felt his gig in Singapore was weird. I know I saw a girl groping his junk and then screaming
(after the show, of course)
"IT'S REALLY BIG!"
Man, no wonder he said it was weird. They should really put up an age restriction limit next time!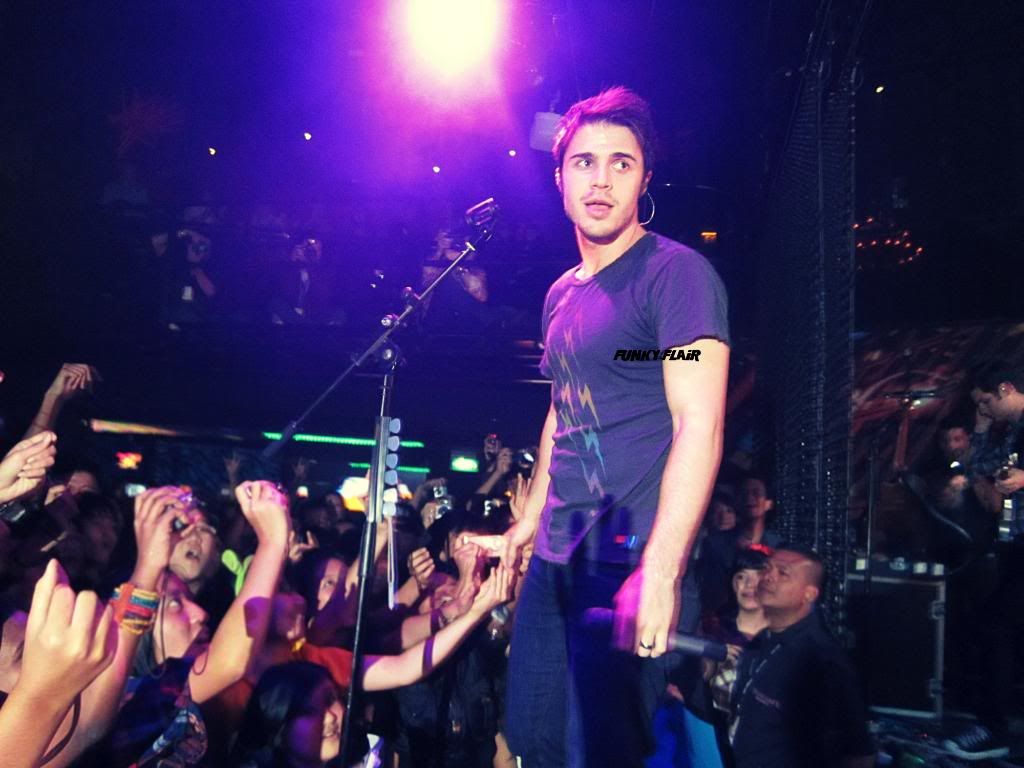 Kris Allen does look quite sexy here, agree? Hahaha!
Moving on, I can't believe I went on
A LOT
of holiday trips this year! (
Phuket
, Kuala Lumpur and
Australia
) I'm glad I got to spend
Phuket
and Kuala Lumpur
(I realise I have yet to blog about this, oops!)
with my close
girlfriends
sisters
(to call them girlfriends is such an understatement. They are my sisters)
. I loved visiting my uncle in Aussie. It was helluva fun! (Which reminds me that I have yet to complete
my travelogue for Aussie
, oops!)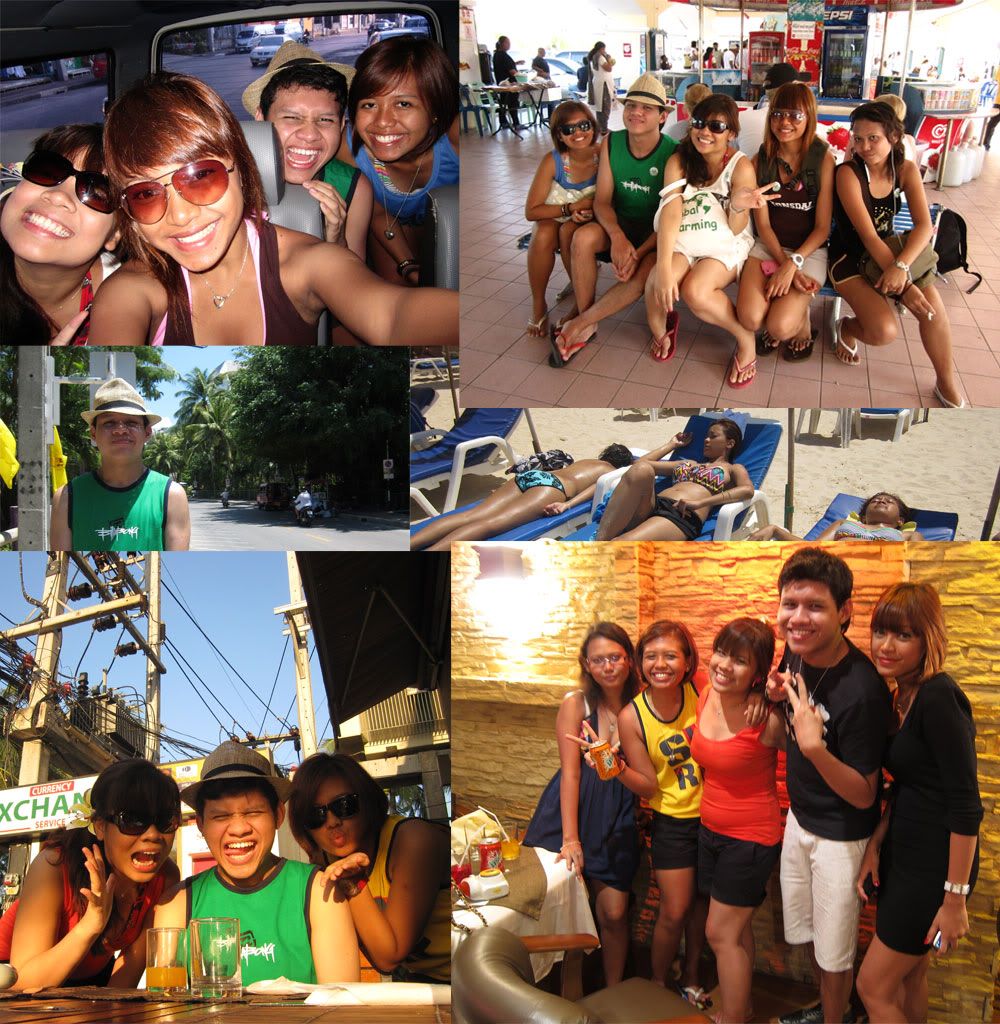 Phuket.. lovely place. Shopping! Beautiful sea. With great friends!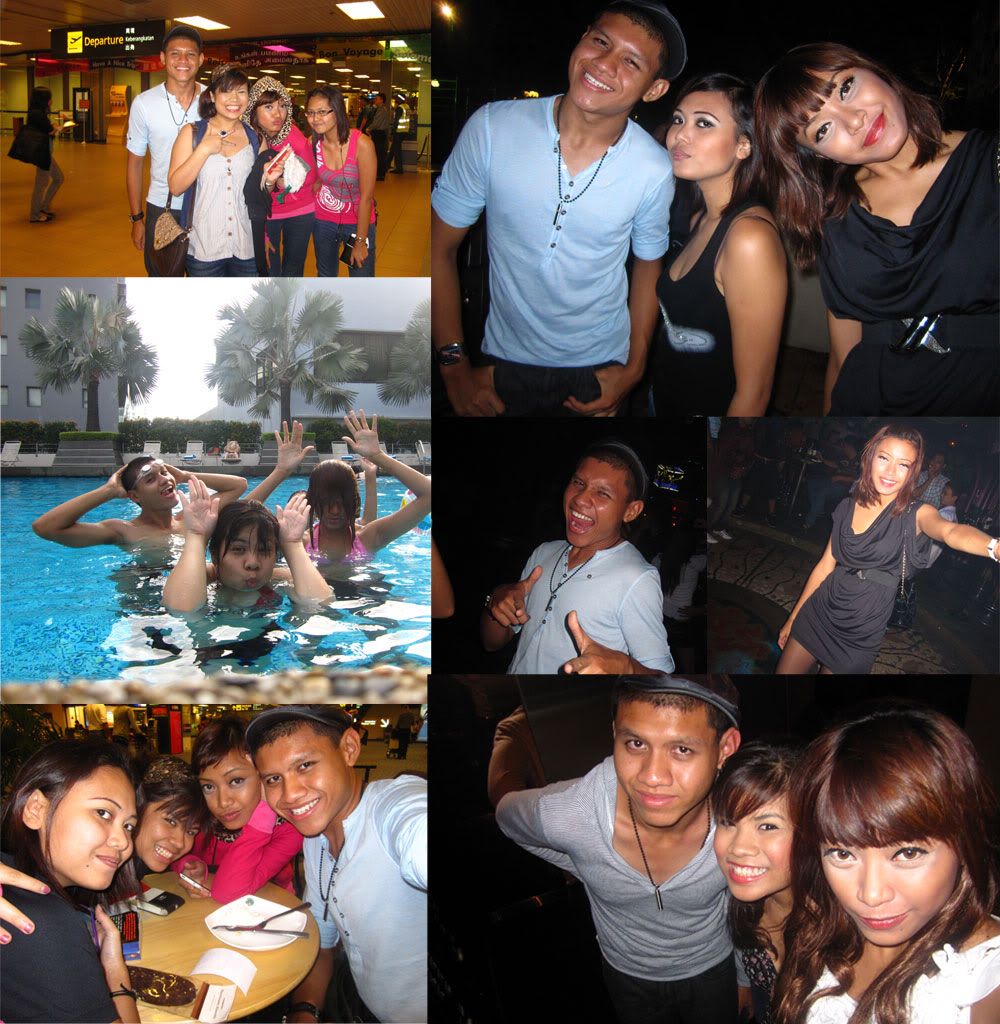 KL WAS CRAZY!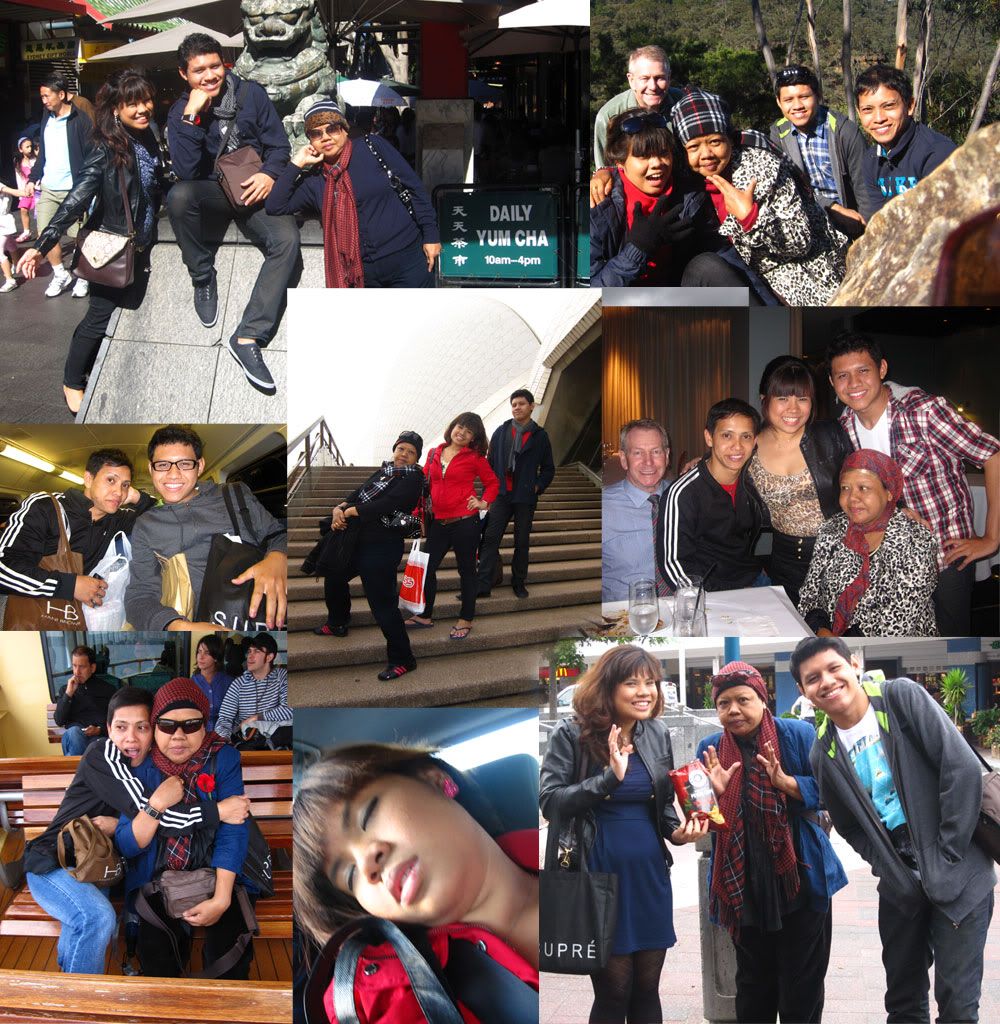 I love Sydney! Can't wait to go there again!
Then of course, there were the
birthdays
. It's like a ritual, every year.
I'm still quite pissed at what happened on my sister's birthday (People planning without informing me about a single thing. People just not caring a single thing) It really showed me the true colors of certain people but I'm way past that.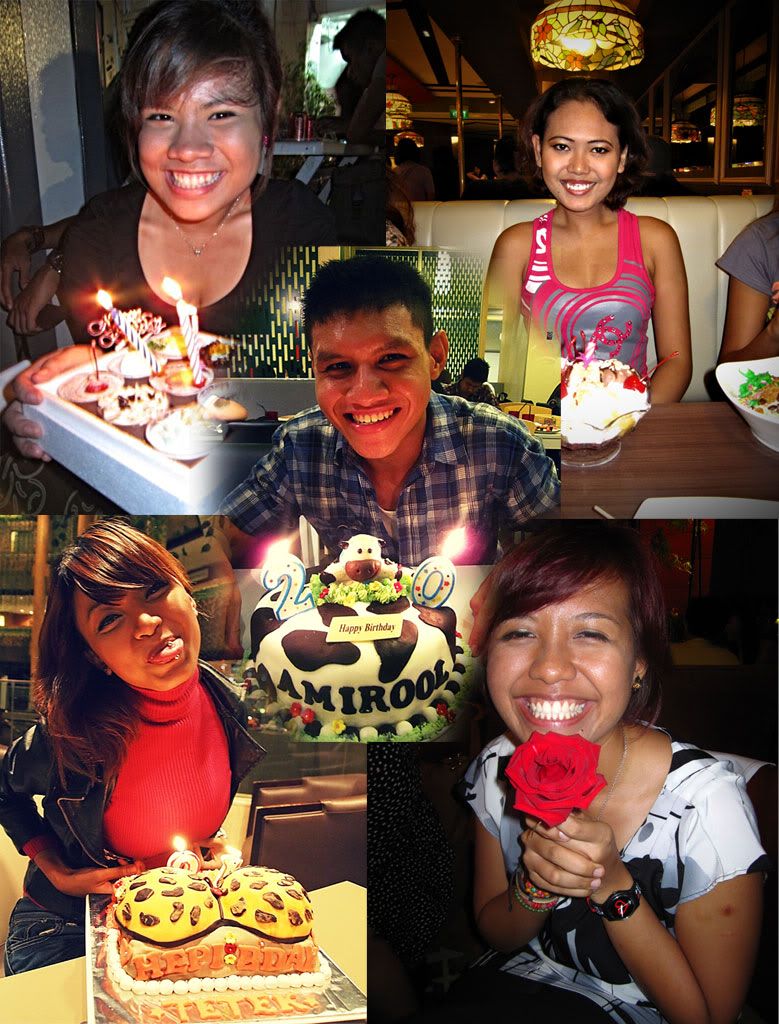 Of course my picture is in the middle! It's my blog! haha!
This was also the year I got enlisted into
National Service
. I can whine and complain all about NS all day long but I did lost a lot of weight ever since then. Being able to fit in S-size t-shirts, the feeling you get is just incredible. Motivates me to lose even more weight.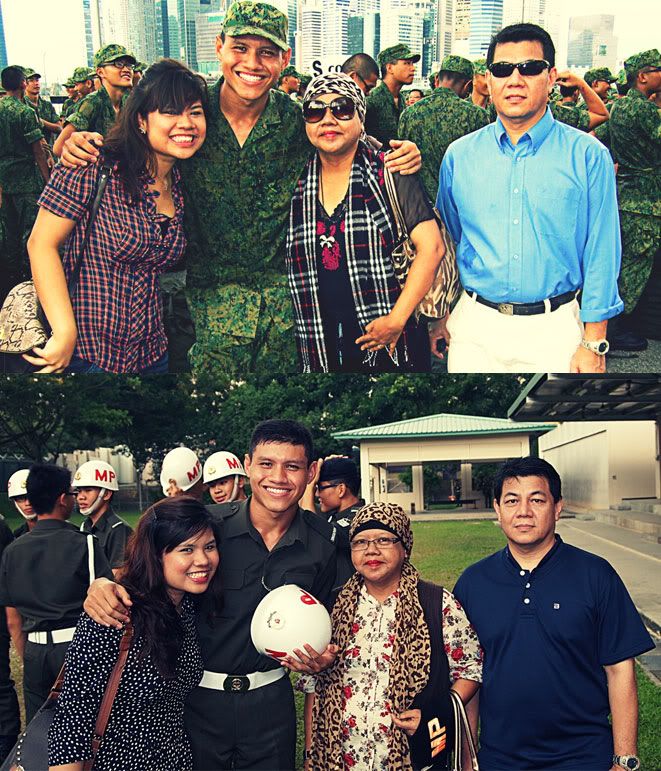 I never realised how similar both of these pictures look. It's omg. Haha.
I've also done quote a lot of stupid things this year. I did a crazy video for
Express Nike
, along with Aini and Jarrel, my two close friends from Mass Comm. Then there were the other crazy videos I did with the Pretty Children and also with my m:idea colleagues. Haha!

The Express Nike Video. Can't Touch This.


I probably overplayed this video a million times alr.
And who could forget
(I did, actually)
that I was on Berita Harian?! I still hate the stupid headline, which reads -
'Sleeping in School'
. Deserves a WTF, seriously.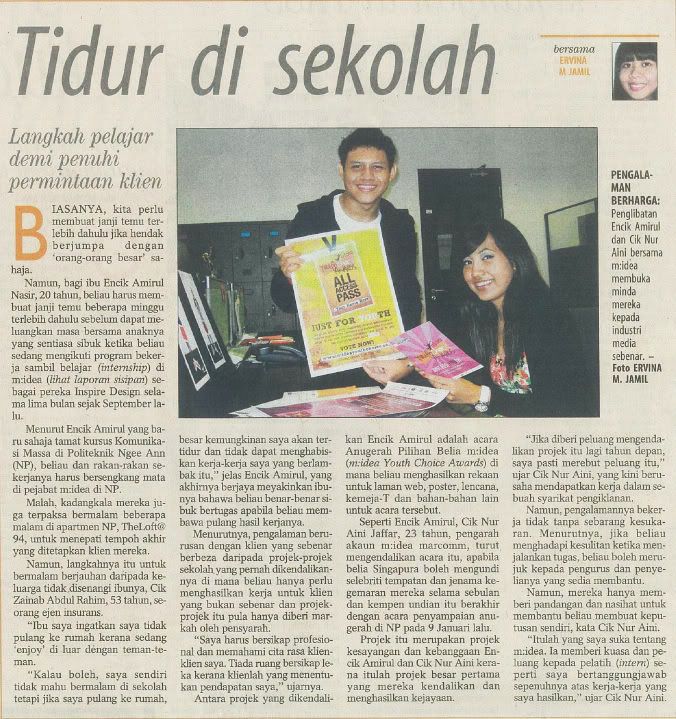 I remember running down to the nearest mama shop and 7 eleven to get a few copies of Berita Harian.
I got my heart broken too.. this year. I guess
'Hurt people tend to hurt people'
and I ended up making stupid decisions. Making stupid decisions is fine.. as long as you come back to your normal actual self at the end of the day.
Well, I guess that sums up my
2010!
Anything more than what I've just written will probably involve my experience in NS, and no I don't like blogging about my NS life because it will bore you ultimately, and we do not want that, eh?

P.s And yes, if you're wondering (or not), I will be away from Singapore for a period of 1 whole year! I'm bummed that I'll be spending my 21st birthday down there and missing out on a lot of other important occasions and concerts. I'll be in Brunei for an overseas NS posting. I have mixed feelings about it but I guess it's a good thing.. to go away from the crazy life I have in Singapore over to Brunei. I'll definitely blog while I'm in Brunei so keep updated with my blog 'cos things will get interesting fo' sure! And once I come back from Brunei.. It's 6 months to ORD! And that.. I look forward to.
Labels: Daily Musings, Last Blog Post for 2010