It's
Music Mondays
once again! I've been looking forward to writing this blog post since the first
Music Mondays
, which featured
Jack's Mannequin
.
I first discovered this next band from
One Tree Hill
, one of my all-time favourite TV drama series and I have instantly taken a liking to them. I present to you...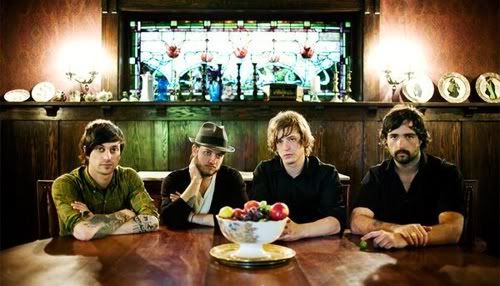 The Honorary Title
It's been years since I last got hooked to a proper indie/rock record
(and have moved on to Pop ever since then)
so I'm definitely happy with my great discovery.
The Honorary Title
is an Indie/Rock band from New York with
Jarrod Gorbel
as the lead vocalist. They have since released two albums
(Anything Else But The Truth, Scream and Light Up The Sky
) and five EPs
(The Honorary Title, Untouched and Intact, The City on Christmas and Ten Years Older).
I've finally gotten my hands on their sophomore album,
Scream and Light Up The Sky
and it proved to be an enjoyable listen from start to finish, which is quite rare for me since I tend to get restless in the middle of it. It's a brilliant record filled with beautiful melodies and well-written lyrics. It's not your typical indie record that you can head bang to... but
Scream and Light Up The Sky
.. has this very special and distinctive sound, mature sounding yet emotional at the same time.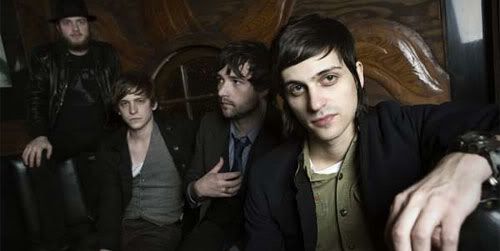 It wasn't that hard choosing my favourite song from the album. Plenty, to be honest. But only one song from the record really stood out for me at the end of the day -
Stay Away.
Stay Away
No, I can't dance less it's slow or sad
To a song that's far less obvious
If you're using me, do it slowly
Make it last until I have to go
Frontman
Jarrod Gorbel
mentioned that
'Stay Away'
is about the
romantic dynamic between two individuals when one person has more emotionally invested than the other
. I completely agree to that.
Stay Away
is an utterly heart breaking song of the internal conflict of a one-sided relationship that isn't going anywhere. I get depressed listening to it and I've known of friends having this sort of a situation and this song could probably be the story of their lives.
"If you're using me, do it slowly"
- My favourite lyric from this song. It's like, You know the other party isn't good for you but you still want to be with them.
"Make it last until I have to go"
- I'll leave you when I'm ready to get over you. Sigh.
Till the next Music Monday!
P.s I hope I didn't get you depressed listening to that though.
Labels: Music Monday