My 20th Birthday Celebration this year with the Family & Pretty Children.. was amazing as always. And it so happened that my birthday fell on a Friday (Perfect timing 'cos I've just booked out from camp!) and off I went to meet my family at Sakura International Buffet!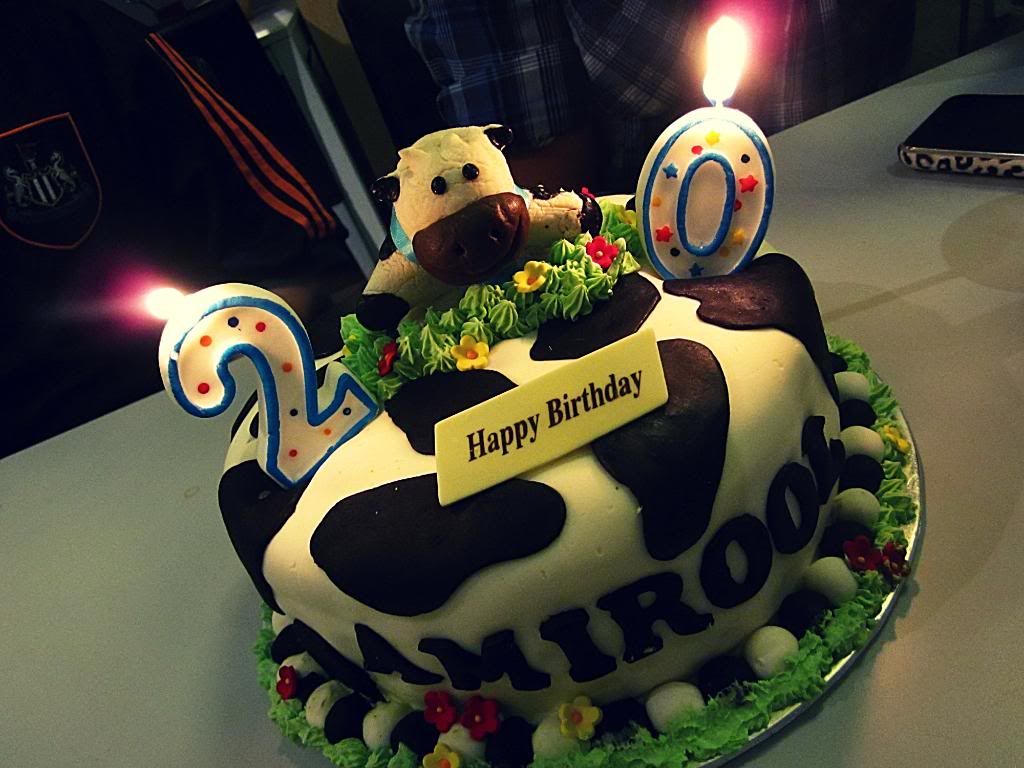 My amazing birthday cake from Mom. ;) I could not bear to cut it at all, let alone eat it.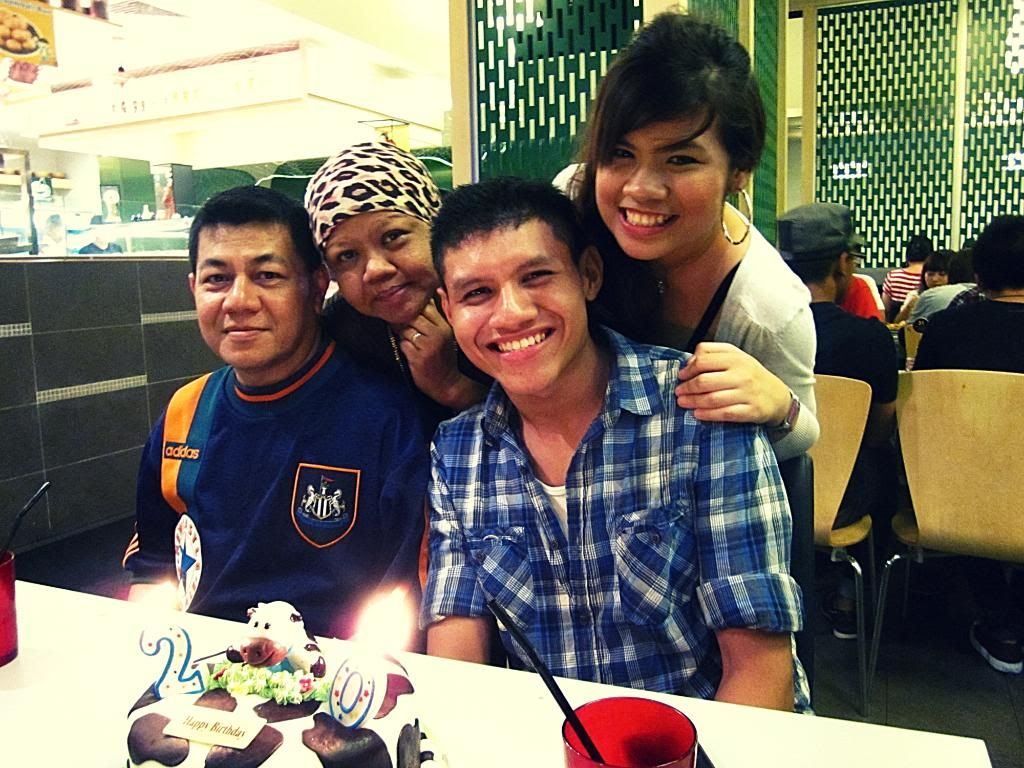 My Family. Yes. I love them.
---
Birthday is not over yet till I've celebrated with them darlings.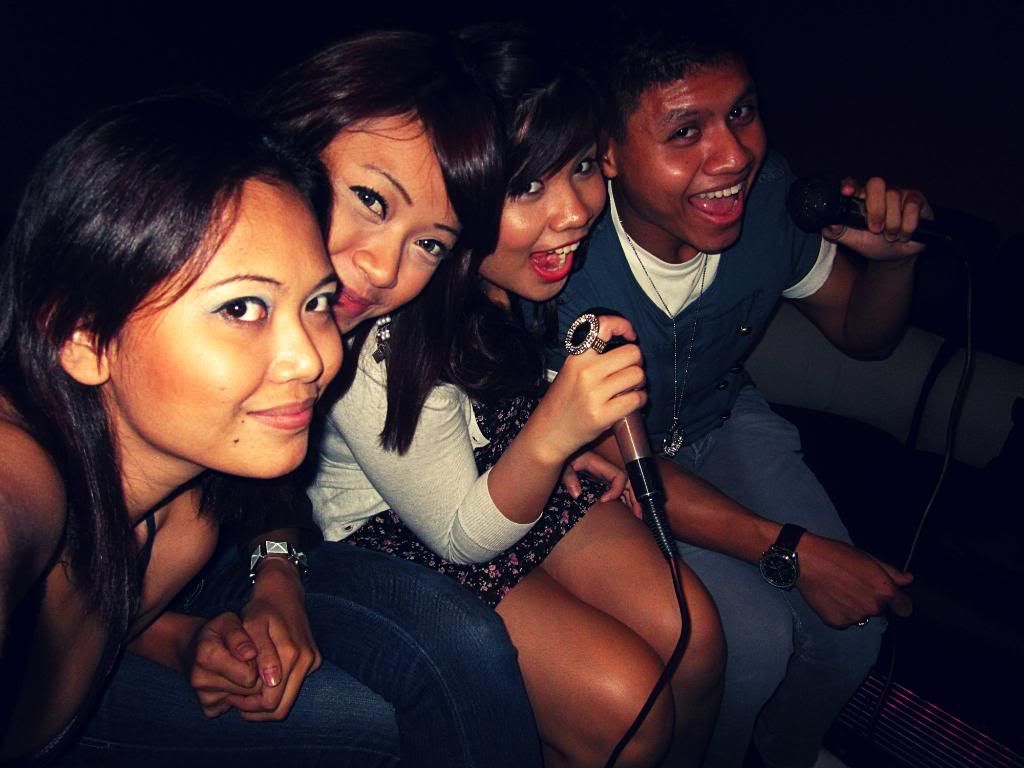 We finally went karaoke AGAIN after many many years.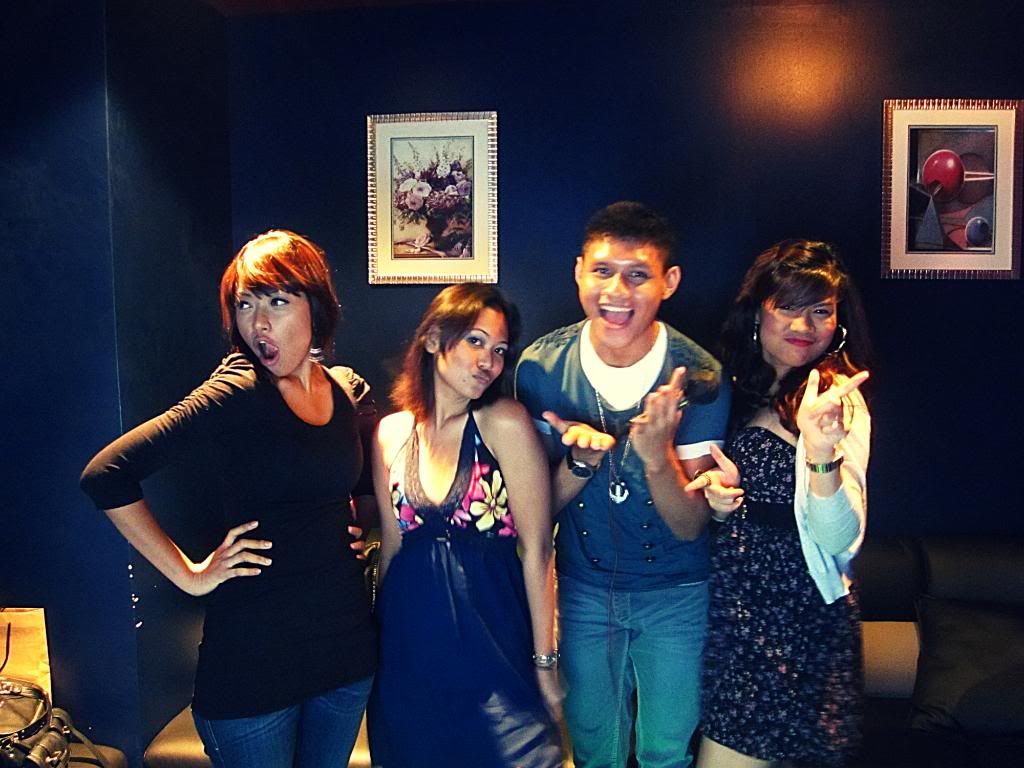 We SANG our hearts out! Recorded a few silly videos but I might not upload them here.
After karaoke, we met Nadee and had dinner at The Line @ Shangri-la! omg!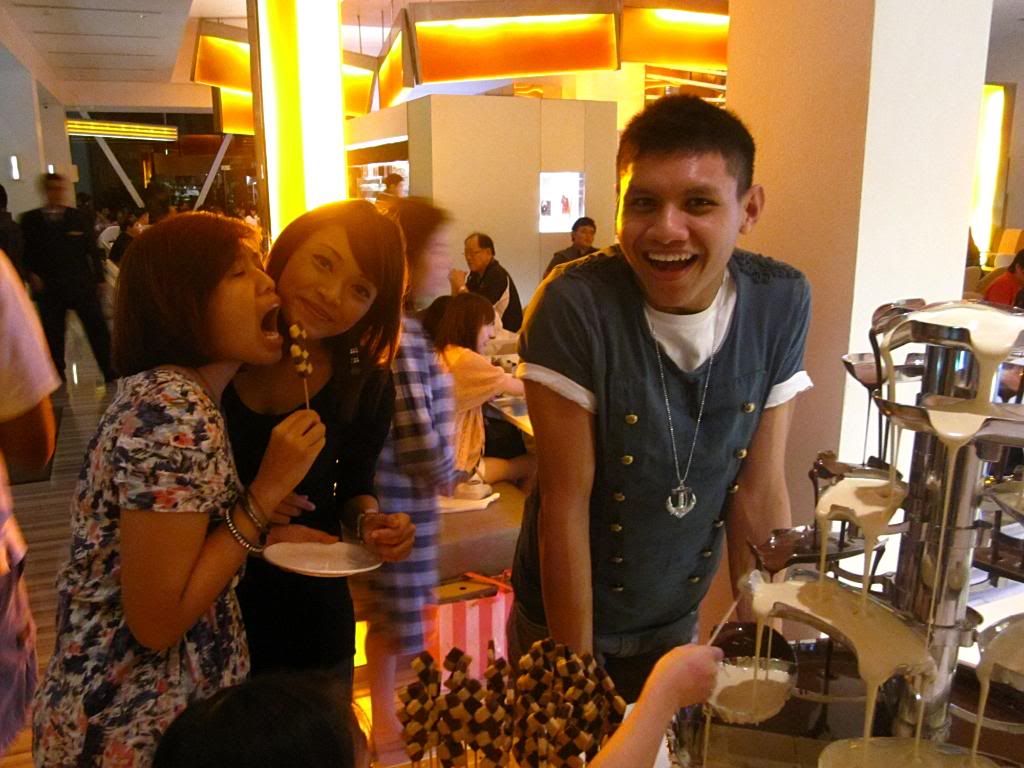 The white chocolate...IS TO DIE FOR. And the food is just simply amazing. What I'll do to go there again!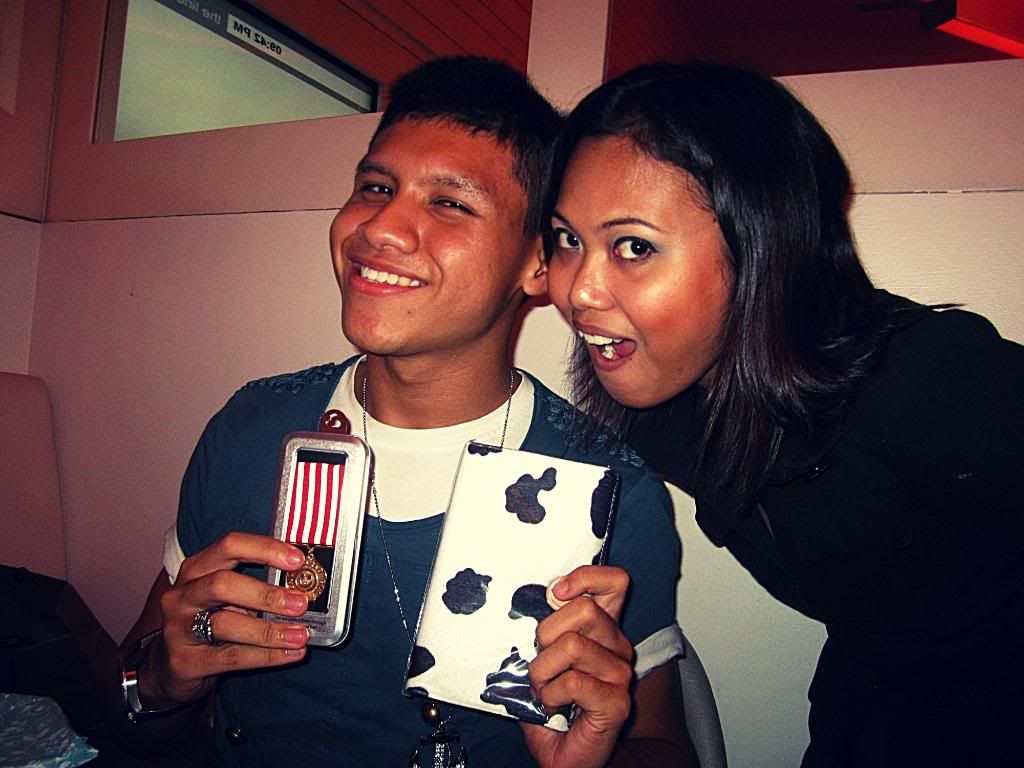 Hannie gave me a cow leather book and a 'Best Friend' award. Aww. Love you hannie.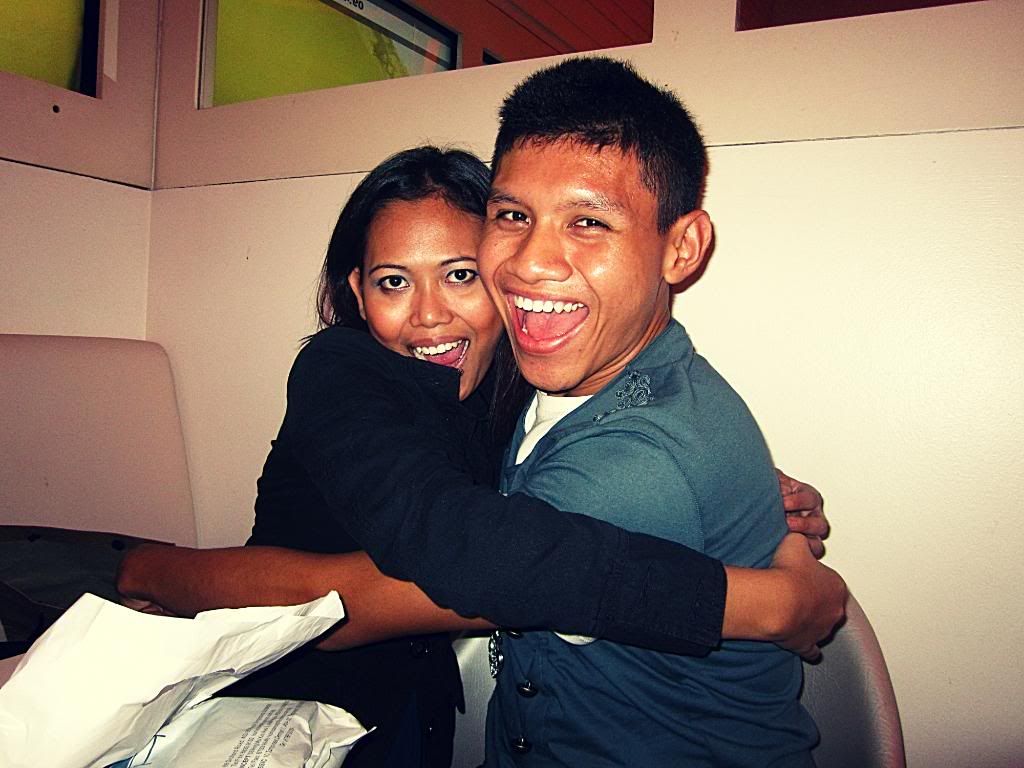 Traditional Hug!
Nadee-chan gave me a pullover. Now that it's the monsoon season, I can finally have a reason to wear it out! Love you.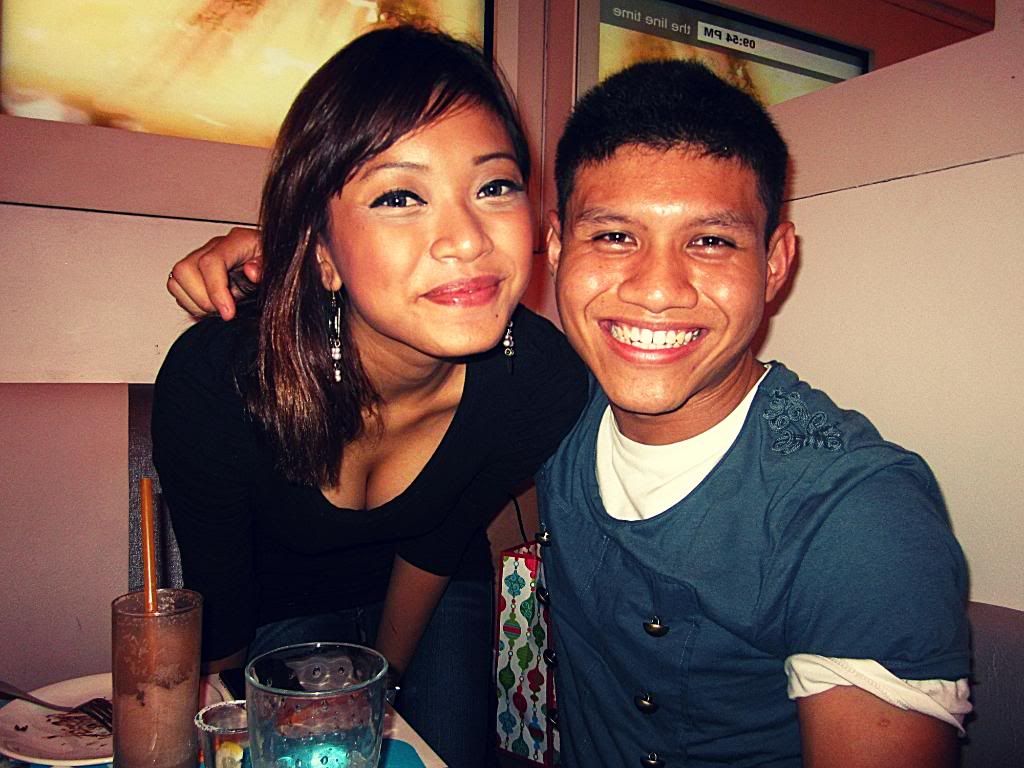 Mena mena darling. Cover your cleavage please. Haha! She gave me a Lionsdale Tee. She got so paranoid 'cos one of the tee was too big for me. Sorry I'm not THAT big of a size anymore la. Heehee. Thanks babe. Love you.
My sister. I don't even know where to begin. She has bought me a lot of stuff. From a Ben Sherman Tote bag to a Paul Frank earphones to a Kylie & Gaga Calendars! I am touched. And of course I love her the most! hahaha!
Heeheee. I liked what I was wearing. Yes that Ben Sherman bag. Omg. Love it, right.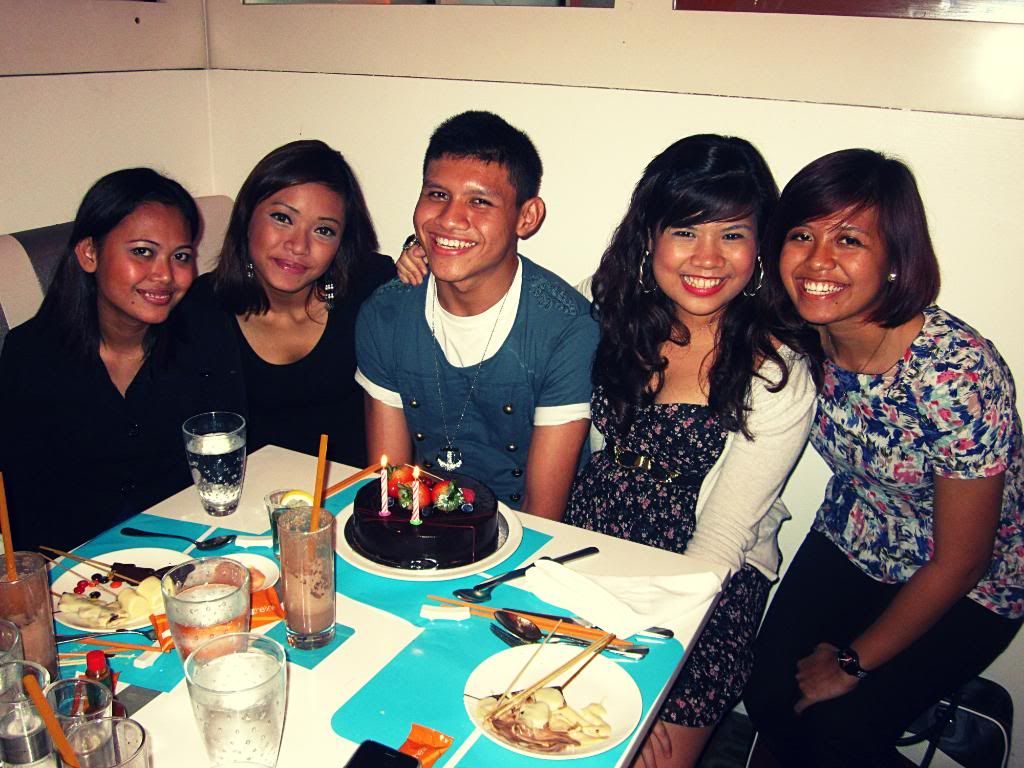 Thanks to each and every one of you for making my 20th Birthday a very memorable one. Love all of you. ;)
Labels: Birthdays, Daily Musings