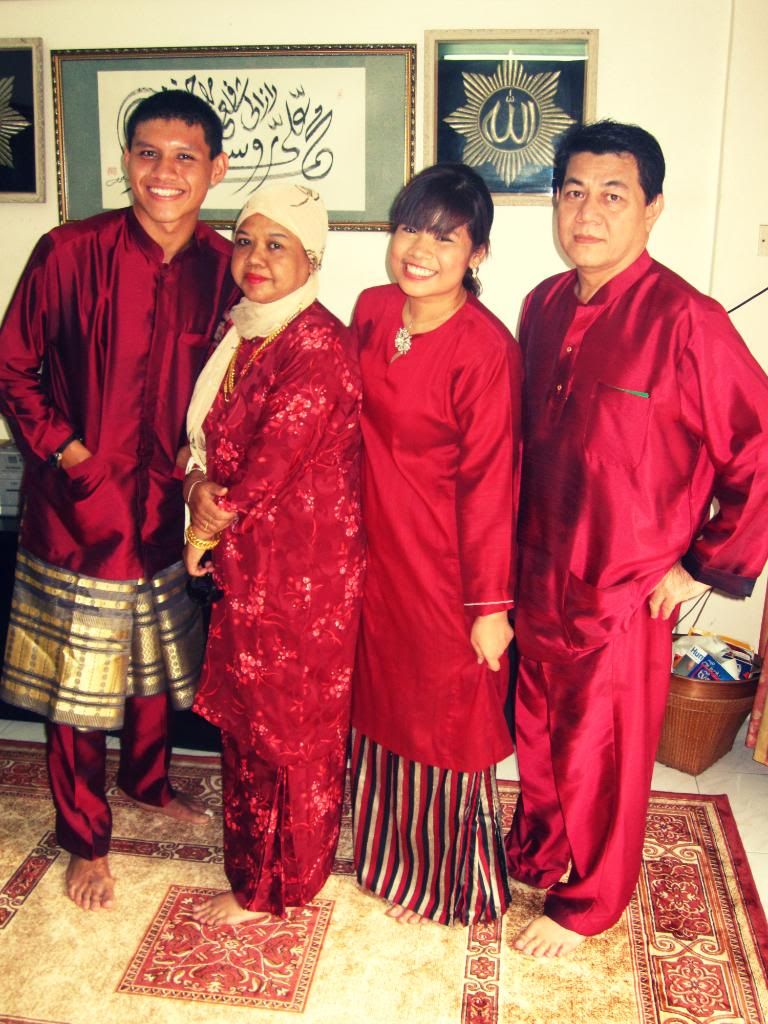 Red is the new Black.
(My ATM Machines. Always working 24/7)
Hari Raya may be a joyous occasion for most of my Malay friends but it's just a normal day for me. This year, however, my bitch of an uncle specially came down from Sydney just to visit all of us down here in Singapore. Well you can say he brought life to the occasion most definitely.
We didn't visit much houses this year. It seems that as you grow older, the number of relatives that you have starts to shrink. It's not that fun as it used to be anymore. Number of green packets also start to lessen. Well, yes I still do get green packets. I deserve it. HA.
The day before Hari Raya, my family went to Geylang for some last minute shopping. I was craving for Ramly Burger (and still am as I am typing this) and Air Katirah. I hate going to Geylang la. It is always so crowded. That was my first and my last trip to Geylang during the Ramadan Month.
Talking about fasting. I think I owe a total of like 2 week's worth of fasting. I'm having a huge headache on how to repay everything back because I am so lazy to even do anything about it. So much for wanting to get a full 30 this year. Haha! Impossible!
Okay pic spam starts from here onwards. Believe me when I say I only had like an hour of rest before Hari Raya as I was busy churning out a proper essay for NS. Ns also got assignments but I had fun typing out the essay. Now I just wish I had balls to actually post it up but nah.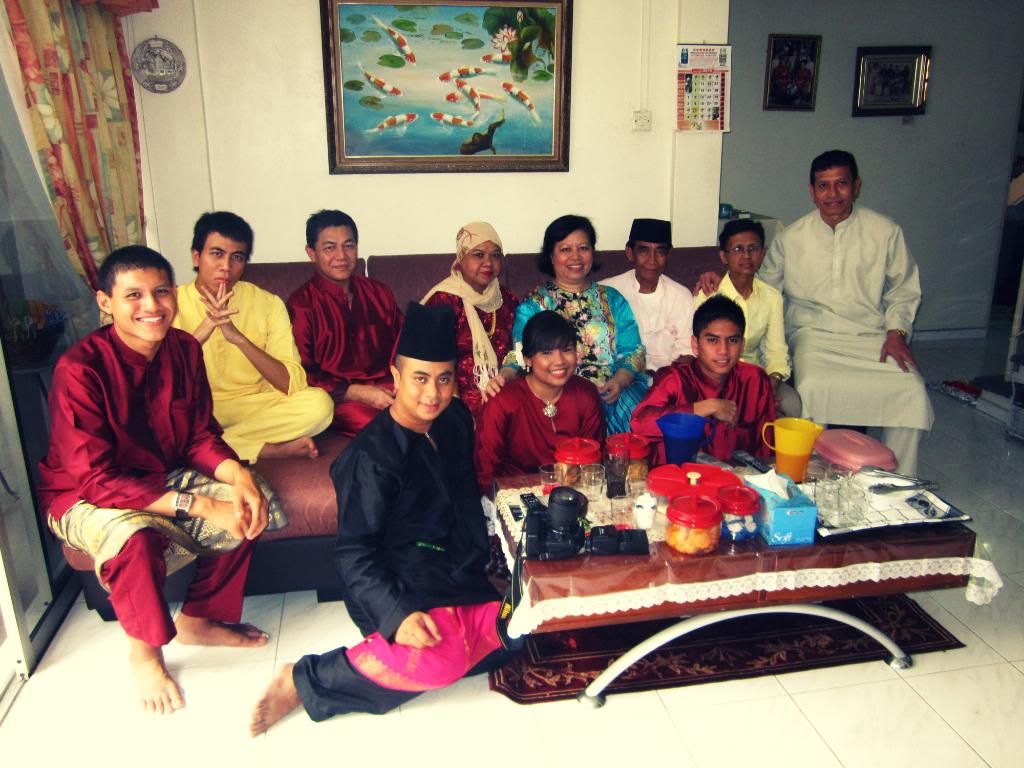 My Father's side of the family.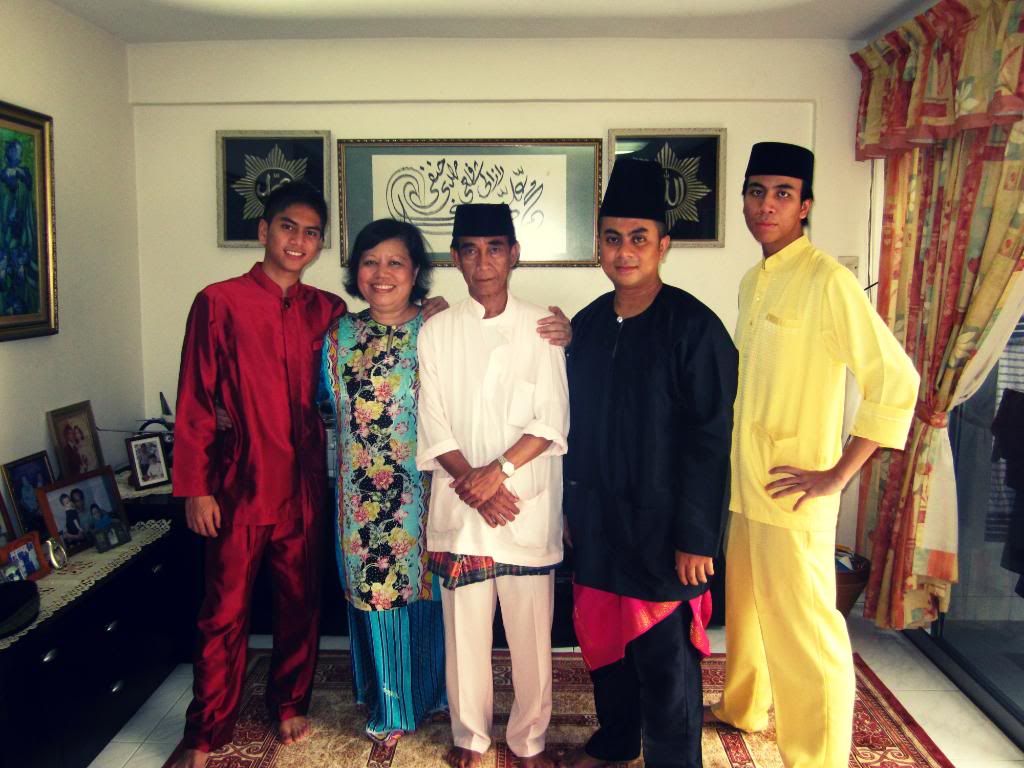 My aunt, uncle and cousins.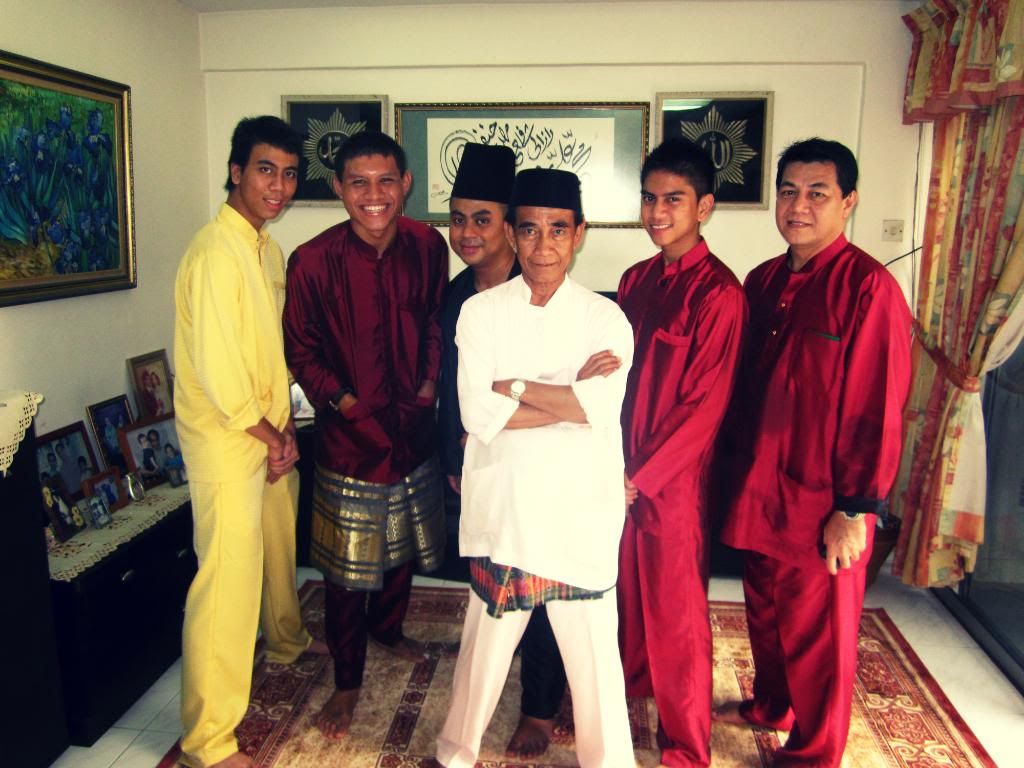 The thorns in the family. Ignore my wide grin. I look cranky.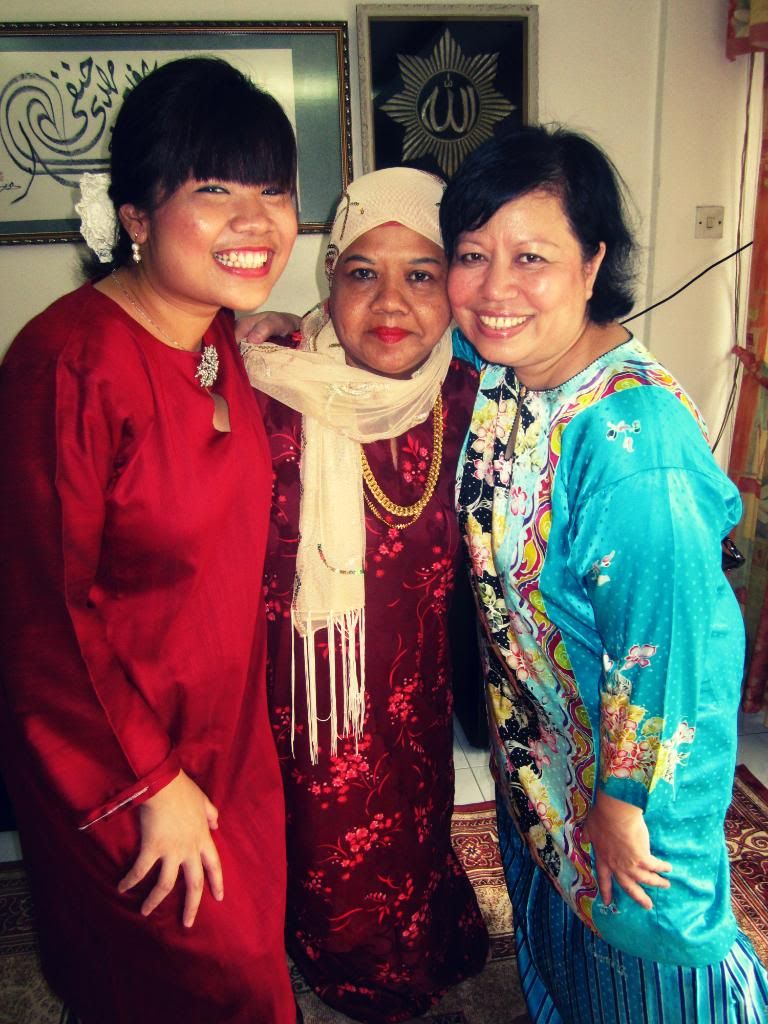 The roses in the family.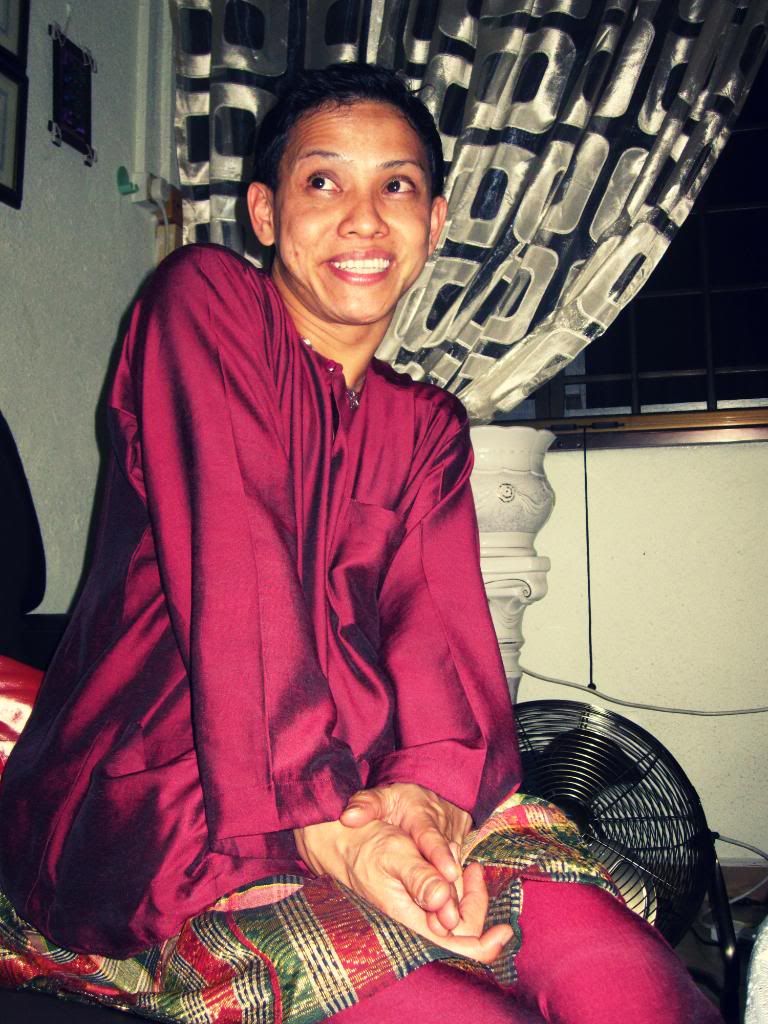 After the first house, we went straight to the Airport to pick up the VIP (Very irritation person), my uncle Azzy la.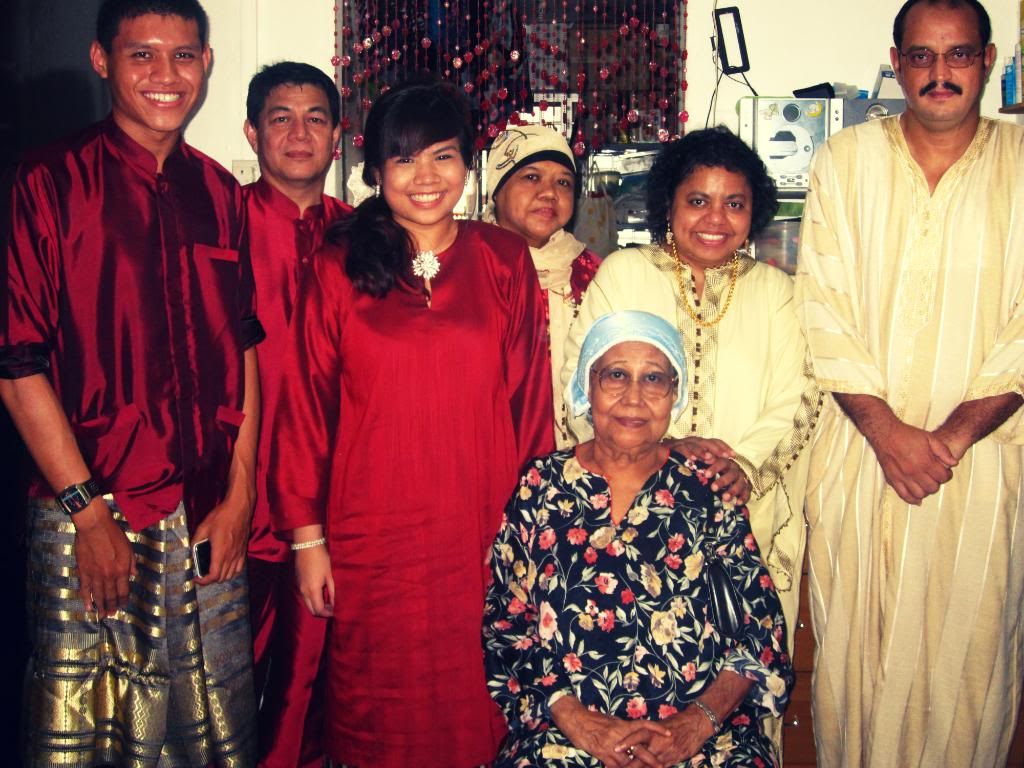 At Cik Pon's house. In this photo, my samping was dropping off and I was trying my best to hold it in place. Talk about wardrobe malfunction, seriously.
Azzy: So where are we going now?
Me: Going to Cik Pon's house.
Azzy: -looking at me in disbelief-
Me: My father's auntie la! What were you thinking?!?!


(Cik Pon is a term used to describe the Pontianaks. So hence, the reaction)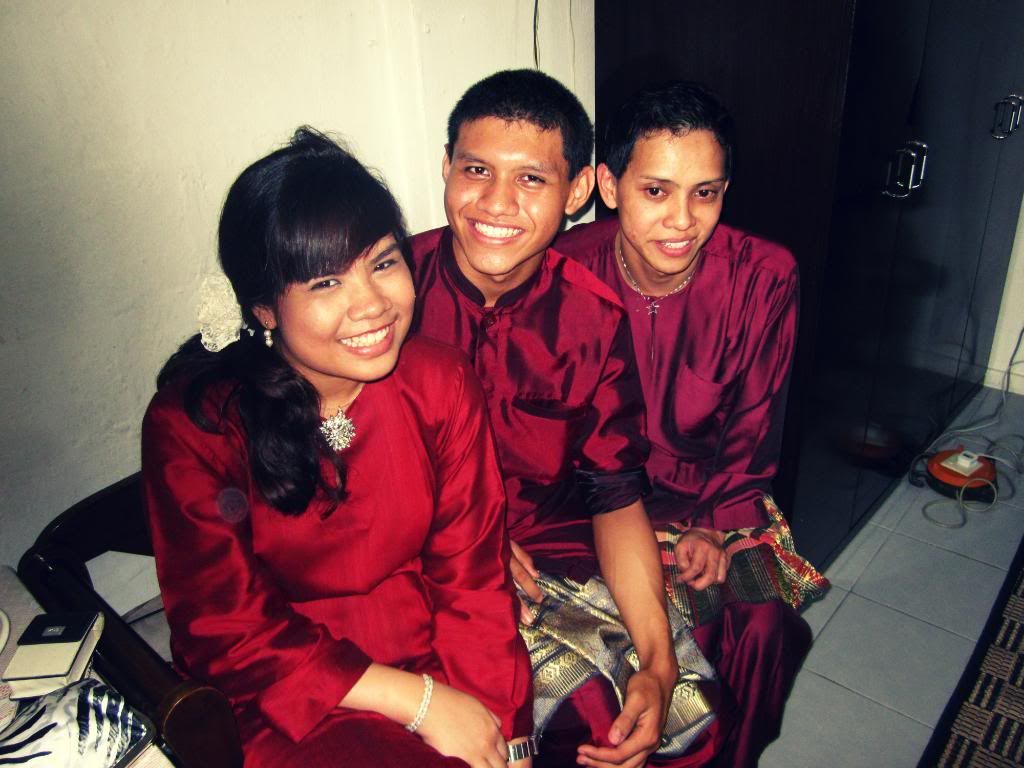 Time to Camwhore!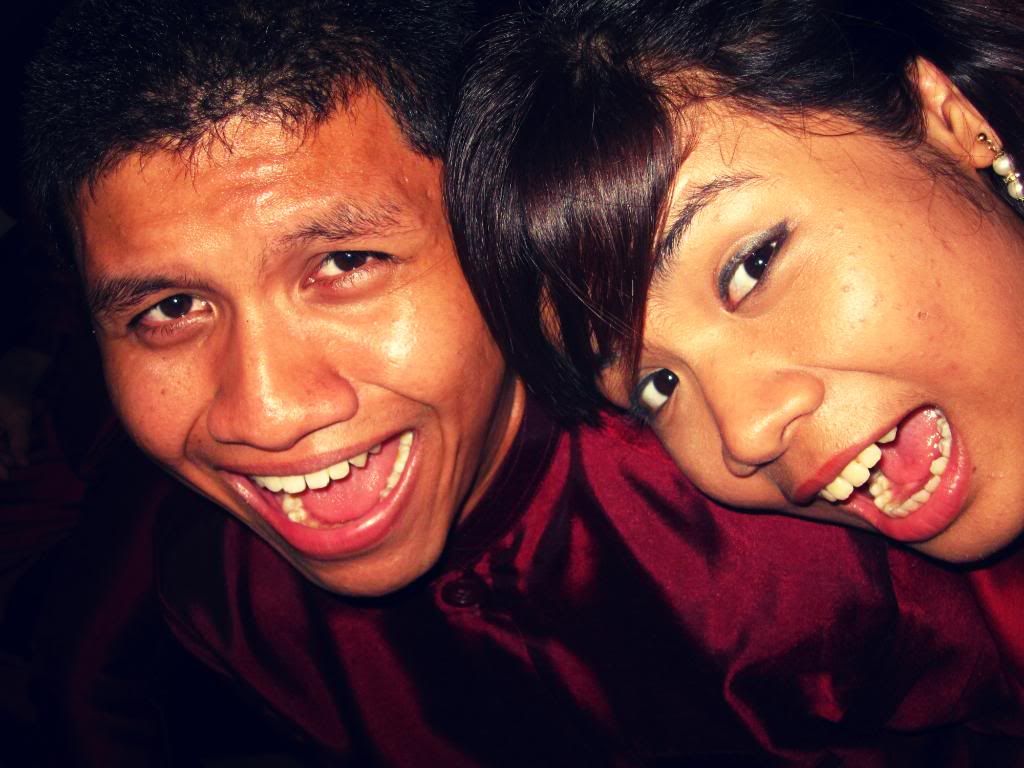 Fail camwhores.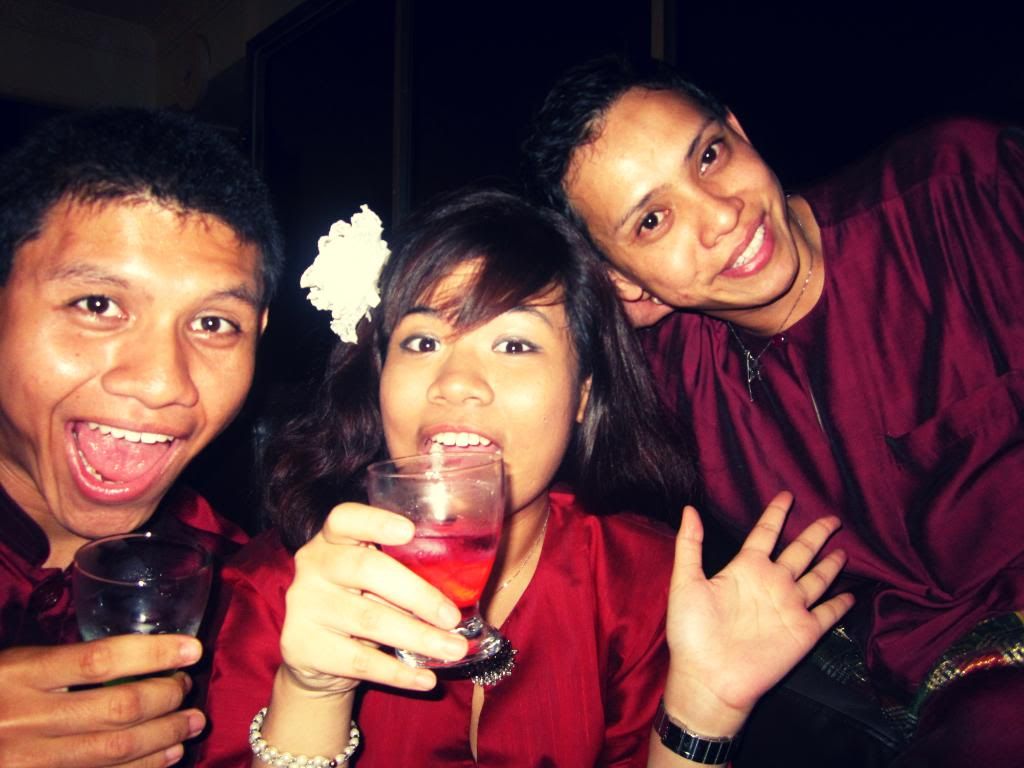 Candid la!
Yeap. This was definitely a candid shot.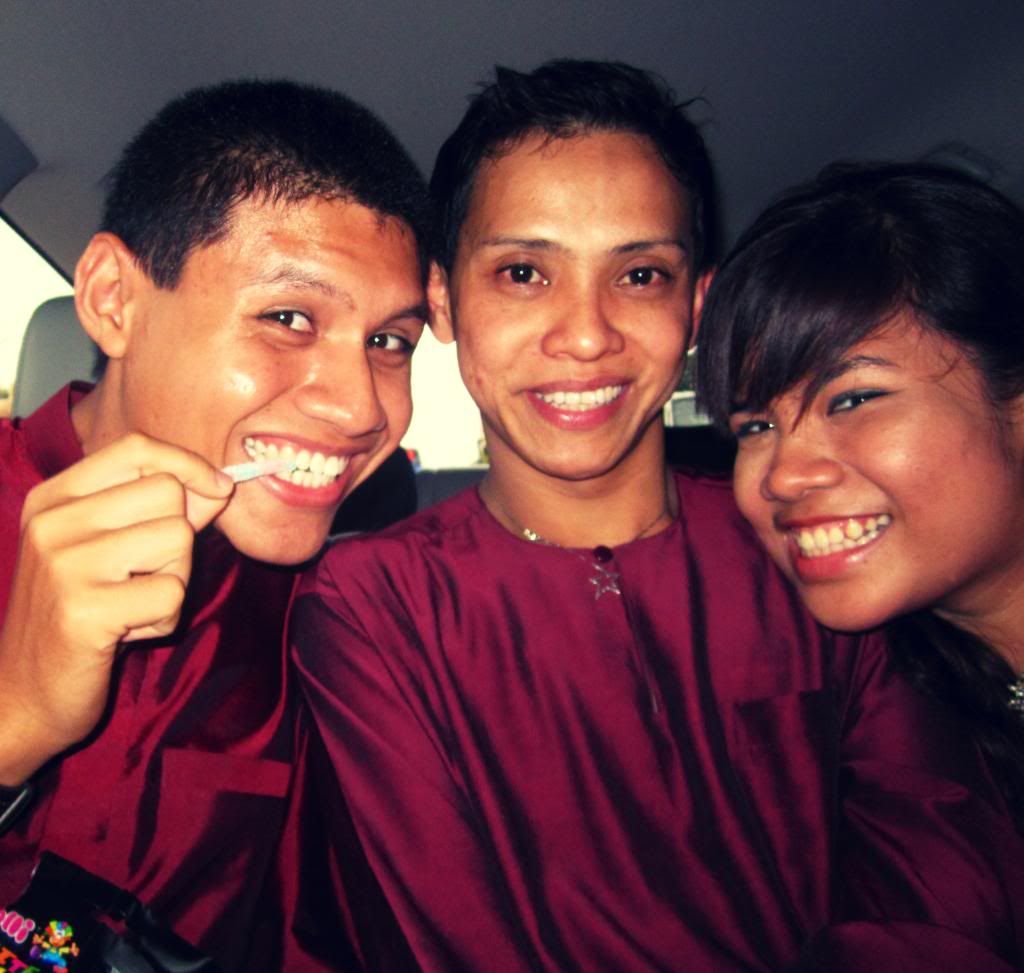 The three bitches.
Ahh. I want next week to be over already so I can spend more time with my uncle. I want to go shopping la! Not house visiting! Haha!
Labels: Hari Raya