Guess who was at the Shrek Forever After Movie Premiere in 3D last night?
(No prizes for getting the correct answer though. :p)
Well, I was one of the lucky few who got invited to the exclusive movie premiere over at The Cathay courtesy of
omy.sg
! I was definitely psyched to watch the
FOURTH
installment of the
Shrek movie
after having watched the 3 previous Shrek movies.
Of course I brought my sister along since I had an extra invite since she has been paying most of my expenses for the past few months.
We snapped a photo with Shrek!
Boy he's super huge, and surprisingly, not smelly. Haha! I felt quite intimidated just by standing next to him!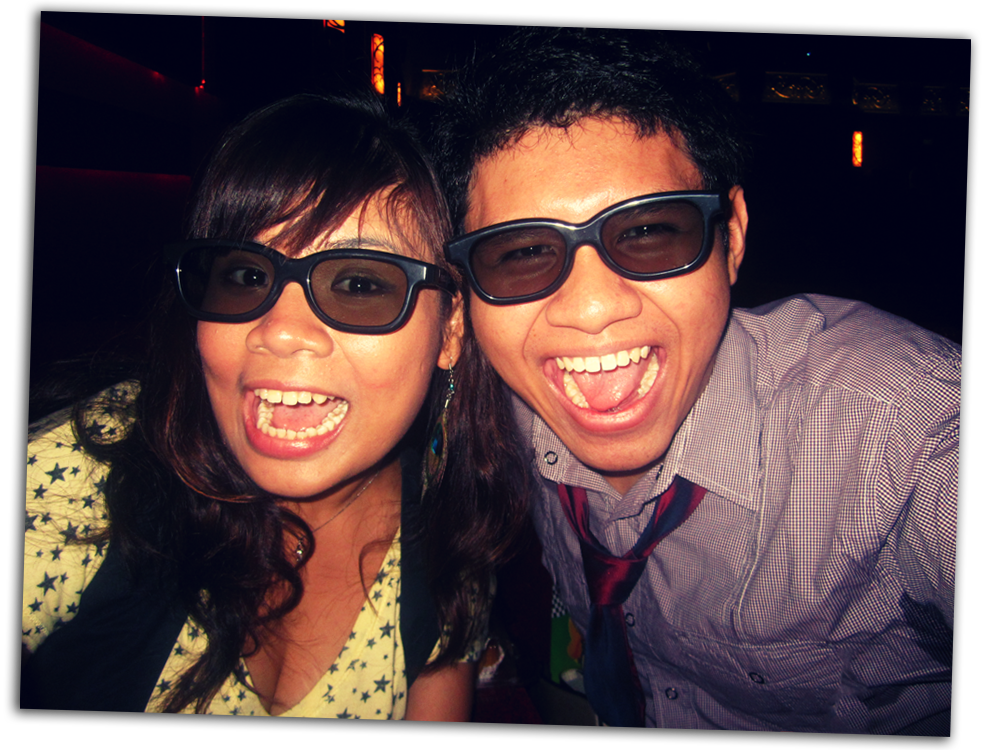 In the movie theater! The new 3D glasses look damn chic!
Watching Shrek reminds us of the most important lessons in life itself. Shrek finally had it all - a perfect life. He had a beautiful wife, 3 little ogre babies and many friends.
But he took everything for granted and does not appreciate what he had.
All he ever wanted was a normal life as an ogre: to be able to do things an ogre did in peace.
So he made a deal with the devil,
Rumpelstiltskin
in order to get what he want, just to be a normal ogre for a day but he has to give up one of his past days in return. And he found himself at the losing end, having lost everything he ever had in his life and in a universe where
Rumpelstiltskin
reigns supreme with his annoying witches.
No wife. No friends. It was miserable.
Fiona, his wife does not remember him and his friends think he's crazy. And the only way to turn everything the way it was before was -
A True Lover's Kiss
before the next sunrise. So he has to woo Fiona all over again, buying her gifts, flowers only to be rejected time and again. Damn, Fiona really plays hard to get eh?
He has to convince Fiona that he is her true lover all over again. And when he finally got what he wanted - a kiss from Fiona, nothing changes at all because Fiona doesn't love him. And
Shrek
found himself making another deal with
Rumpelstiltskin
. I shan't spoil any further! But you should definitely catch the movie because it's worth watching and just because
Puss is so adorable!
I want to bring him home, please! Haha!
The lesson that I take from this movie is that
it takes years to build a good reputation
but only
seconds to destroy everything
we have when the wrong decisions is made.
On to the next movie!
Labels: Movie Review, omy.sg, Shrek Forever After