Day FOUR in Sydney, Australia!
(No I did not forget! One thing lead to another and I forgot to blog about the rest of my Sydney Trip!)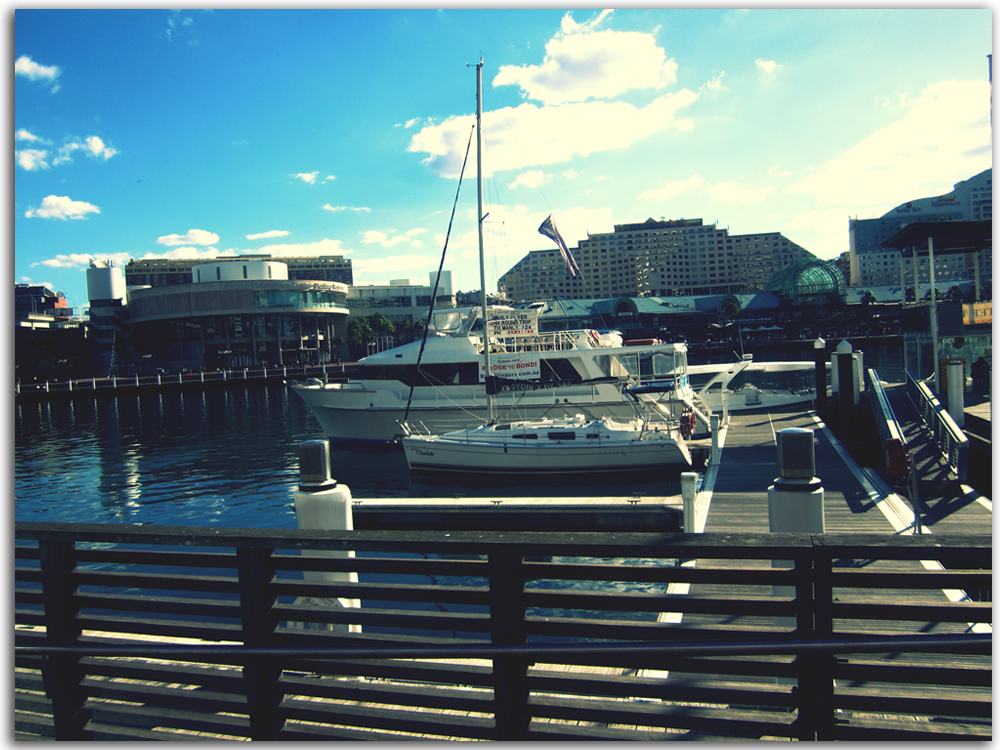 Started the day by going to our first stop - The Cockle Bay Wharf!
It was a really warm day though! Felt like there's this invisible heat slapping our faces!
We also got to take the monorail! So cool!
You get to enjoy one whole cabin to yourself!
Right: My sister thinks she's so pretty, taking a shot like that.
Just a camera trick!
To be honest, we did not do a lot of sight-seeing BECAUSE my sister wanted to go to Paddy's Market to swap some faulty goods and my uncle was bickering with her non-stop. Oh and my uncle said it was too hot for sight-seeing. How annoying! So we took a break at Starbucks and waited for Uncle Graeme to end his work so that he could join us for dinner!
We had a really looooooong walk from the hotel.
(And by long i really mean like walking from Tampines to Boon Lay kind of long.) - I exaggerate, too much eh?
We called one another babi - a slang my uncle uses to call his BABY.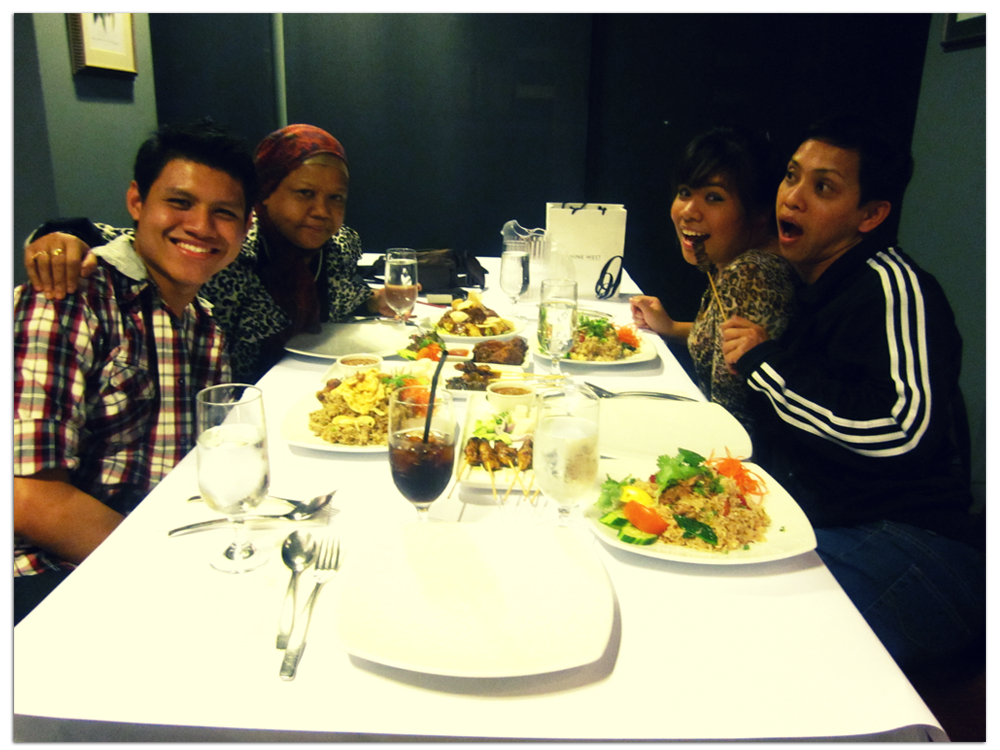 Time to eat! One plate of Fried Rice in Australia costs
AU$14.90!
Insane, right? I made sure i ate everything on my plate!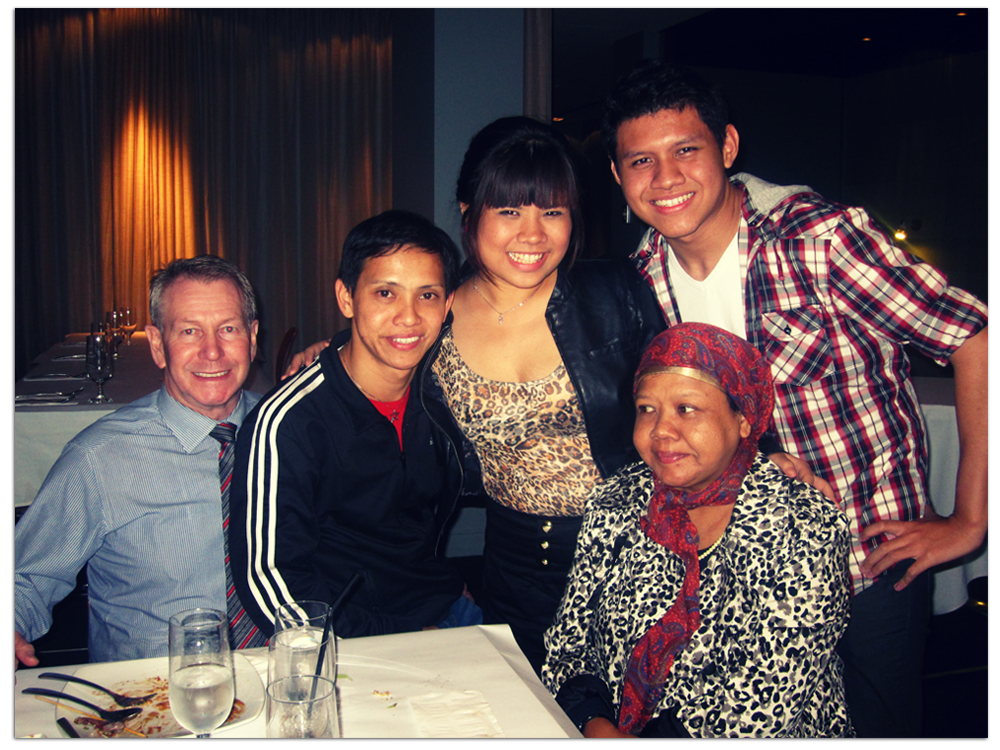 I don't know where or what my mom is looking at.
After dinner, Uncle Graeme brought us sight-seeing around certain areas in Sydney that would be impossible to arrive by foot. It was so cold. We drove around to places near the harbour bridge and they showed us Luna Park. I really want to go to Luna Park eh! It's an amusement park and my uncle kept talking about this electric ride that will get you stuck to the panel like glue. LOL!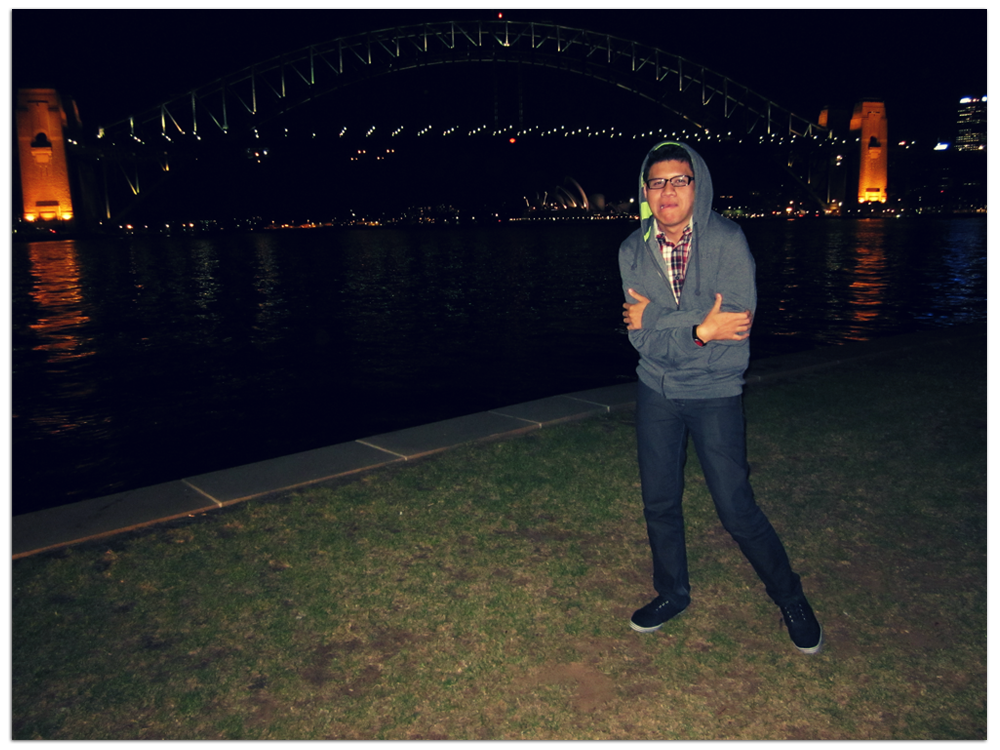 It was freaking cold! I am not kidding you. I was wearing 3 layer of clothes and was still freezing!
(4 if you count my undies, actually. Haha)
Jump! And then we called it a night. :(
P.s Why is Sydney so much more awesome than Singapore? Looking at these photos make me want to go to Sydney again! Le Sigh.
Labels: Australia Trip, Travelogue