So what have I been busy with for the past.. errr 2 weeks? Hehe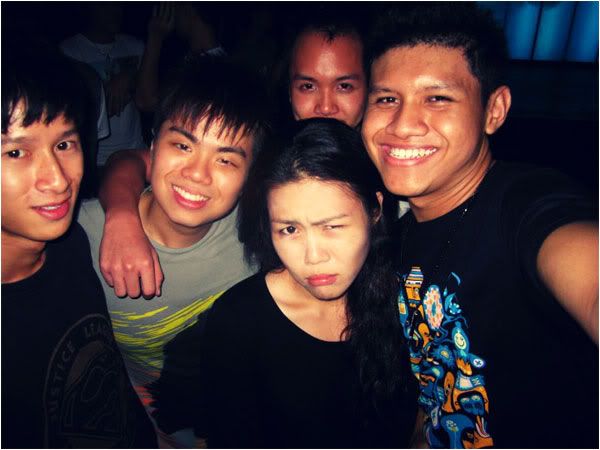 Clubbing! Yeay!
For starters, I finally went clubbing 2 weekends ago after say, 7 months of not clubbing? It started out well! I went with Ray, Leeling and their friends. I mean, it wasn't that bad cos we were club hopping from one club to another until one of the clubs we were in got raided just because someone didn't pay their censorship bills. Tsk Tsk.
We were all quite bored of it already and we just grabbed our bags and left. It was only 2am.. and the night was still young! Sigh. But we had mexican food after that! It was sex! I'm craving for some tacos now! Yummy!
I also met Kristel couple of occasions to just talk over lunch. She still has school and as for me? I don't. Not anymore at least. But it was great seeing her.. minus the big eye bags. My girl needs some sleep there. Haha.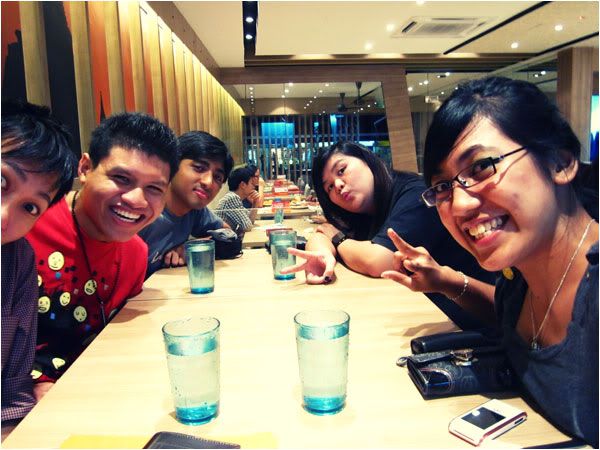 Thai Express!
Then, there were times I met up with Aini and a few midea people for our roadtrip! Haha! Sending our thank you gifts to our sponsors for the midea youth choice awards! I actually enjoyed it.. going to offices and the awkward hi's and bye's and thank you's. Haha! And ronald being the great person that he is, treated us to Thai Express and Garden Slug! Yummy food! Fat tummy!
I've been going back home quite late at night.. ard 4am? But it's worth it! And yeah, that's it! :(
P.s I am loving the new Glee Episodes! heheeheh!
Labels: Daily Musings