You know what? Celebrating Halloween in school is actually quite fun! Lol! But i hate attracting attention from other people.We went trick or treating at makan place! So many chocolates and sweets omg!
After much thinking, I finally decided on my costume. Plus, I had a $0 budget. So it was really tough for me to choose a good costume. haha! And you wouldn't believe what I dressed up as!
A FRICKING COW!!!!!!!!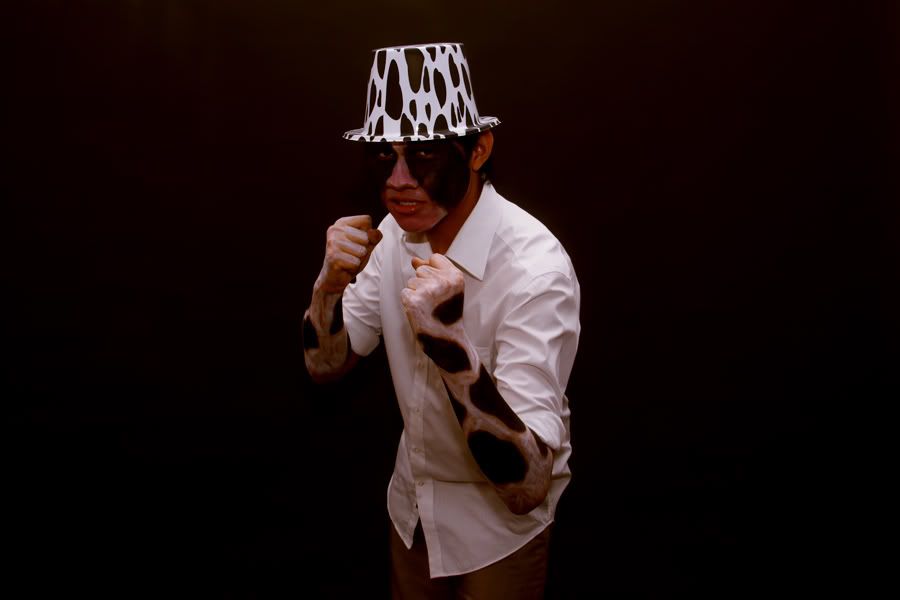 I love this shot! Cow punch?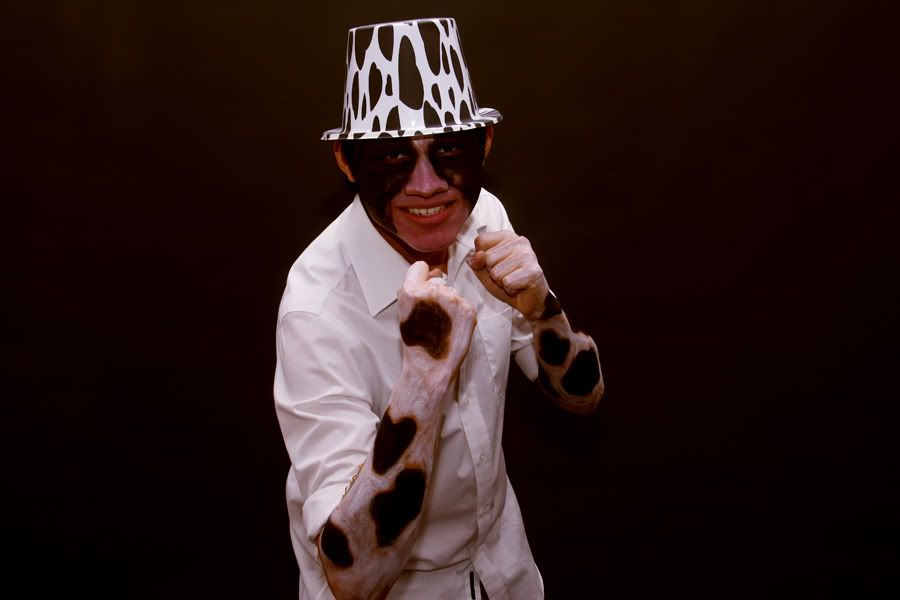 Oh and this one too.

Trust me when I say I had so much difficulty putting on the makeup all over my body. lol. And especially removing the entire thing from my body at the end. I looked like a disaster! Ah! Anyway, thanks Aini and Chee for helping me with the makeup! LOL!
More photos...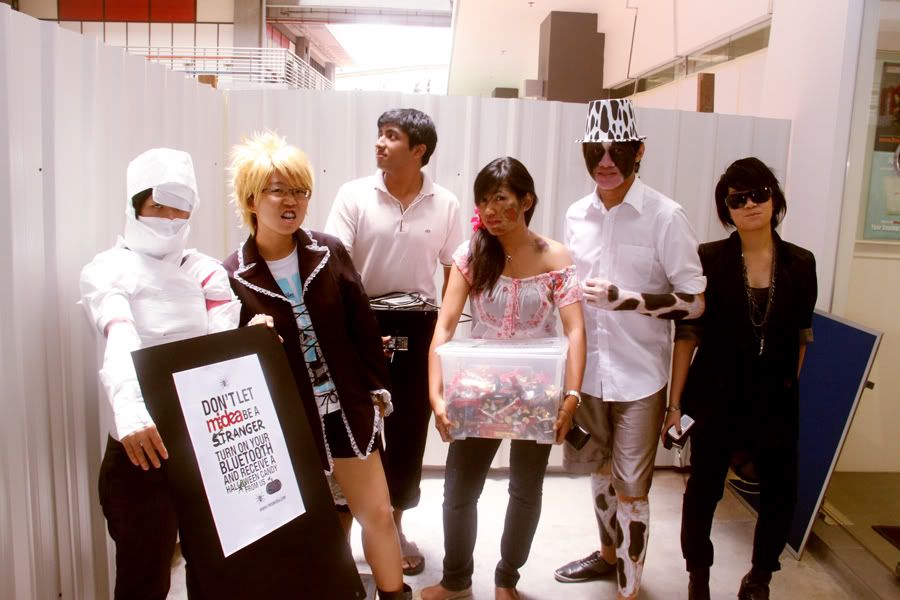 We were the most beautiful creatures on that day.

(Left to right: Mummy, Unknown anime creature, construction worker, pontianak, cow, glambert)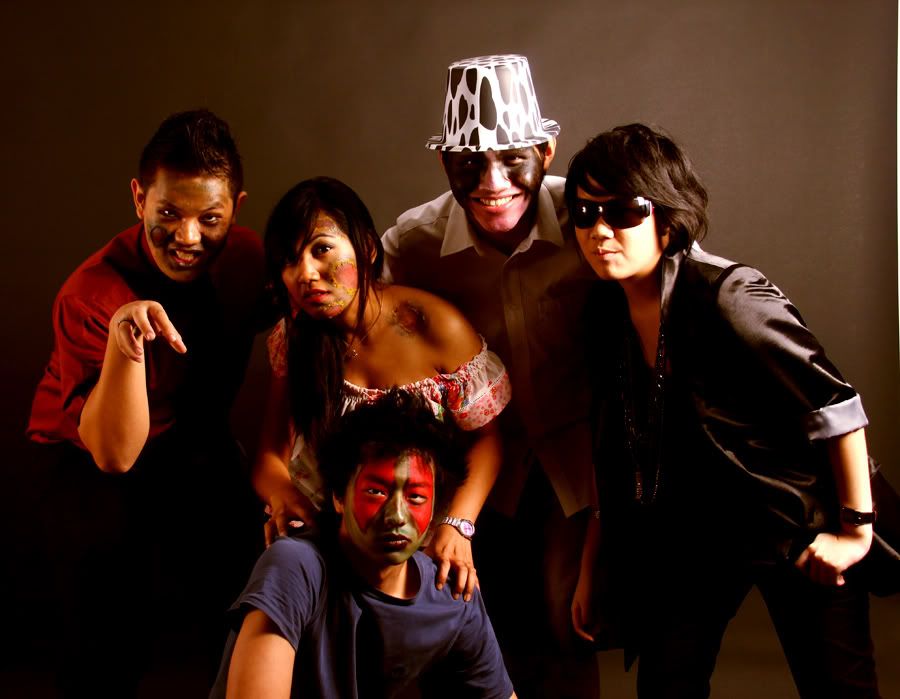 Isaac you so gay with that pose, you know that? HAHA. But I love the makeup. Omg chee looks so hot.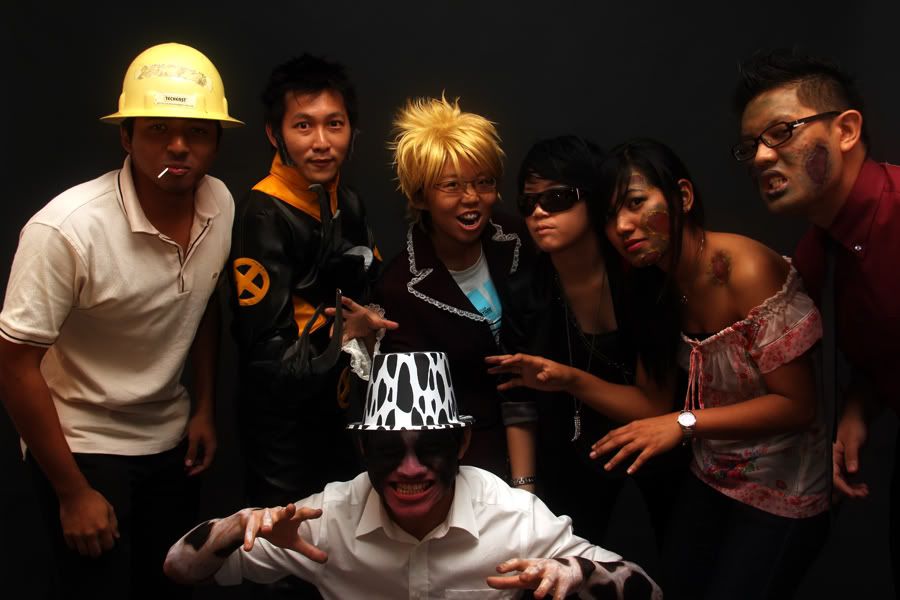 But Isaac and Aini deff have scary faces.

Oh god. Joke of the century please.
More photos, click here and here.
P.s I miss Halloween alr. Had so much fun! Who says internship was boring? Can't wait for Halloween next year!