Since we're still in the
'forgiving'
month, do forgive me for not blogging for the past few days. You see, Hari raya this year seems awfully long and so draggy. Plus, I'm not having much fun at all except for the times when I'm getting my green packets from my relatives.
Thats my sister. I hope she can give me more $$ next year. LOL.

Since a picture speaks a thousand words and your royal majesty is so fucking tired, I shall just photo blog today. Click the link below to read more!



First day of Hari Raya!



Money was the only thing that kept me excited throughout the entire day. The beginning of the day was filled with awkwardness, i swear! There's this one stupid fat aunt that I do not like and she went around kissing my other cousins and sister and when it was my turn, it was just touch and go. I gave her the awkward look and just snatched the money. Lol!


Hello Family.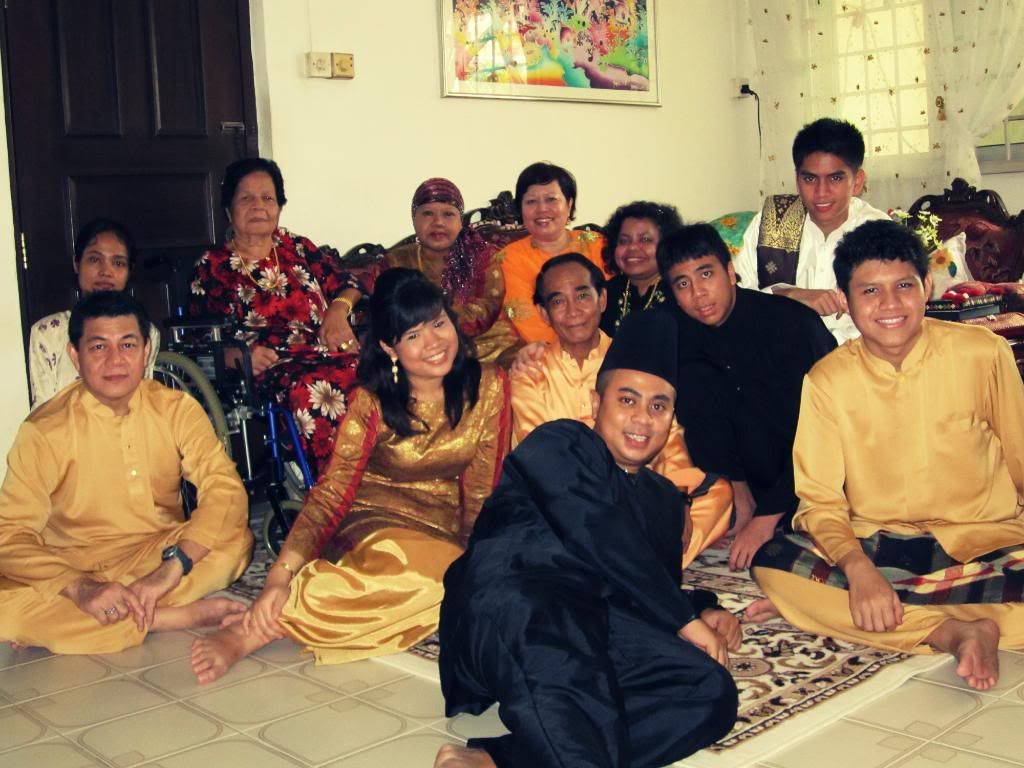 Together with my grandma and the rest of my family. Don't like a few people (maybe only 2). :p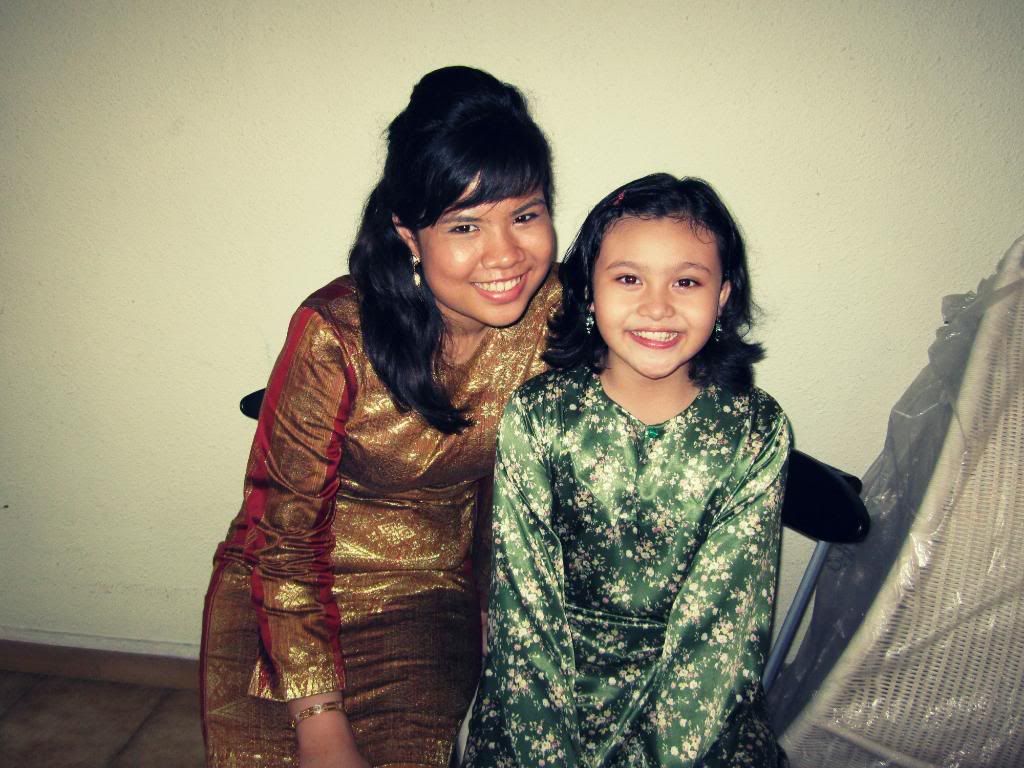 Amira Jr. I swear she is like Amira cept that she has more brains. Lol!



Yeah I am not posting more photos cos 1) We did not go to a lot of houses 2) I was not in the mood. Okay!




Hari Raya Open House



My lovely mom decided to have an open house this year. How nice. So I went to invite my friends to come over and have a lil catching up. And my mom really cooked a lot of great food. She was raving on and on about her Pizza Hut drumlets. Lol!



Aini and Kiki were the first to arrive and also the first to start attacking all my 'kuihs' (pastries). They didn't believe when I told them I helped out in cleaning the house and helping my mom. Hello? The Royal Majesty himself does household chores too okay!



Sooner or later, Feeqah and Imran (her bf) arrived just before Aini and Kiki left. Her boyfriend so shy la! I was scolding him, 'Why you never wear Baju Kurung?'. I don't bite. Heh! And that feeqah better do well for her A Levels.


Top: Eric & Me.
Bottom: Desree, Roslinah, Yi Jun and Karen



Eric was so nice la. He bought mooncakes for my family! Best part is that it was halal! I took a few bites from the mooncake after they left. Haha! Yummy laa. My mom called him a 'player' cos he had so many girls around him. HAHA! Yalor that boy so gatal!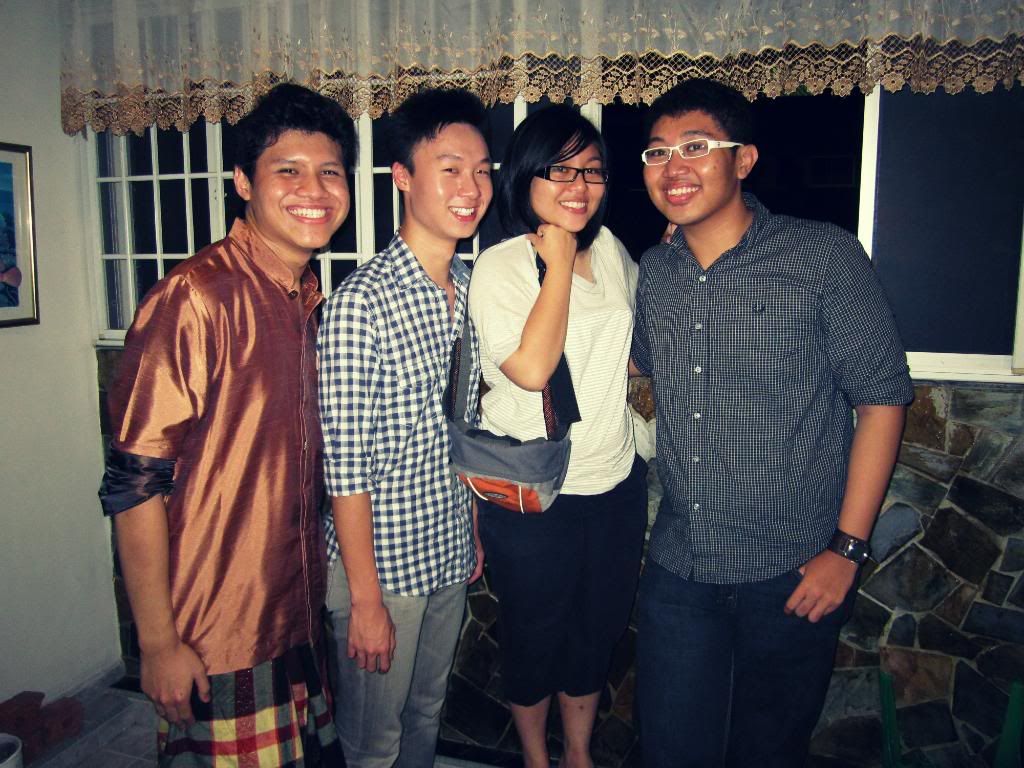 Me, Dion, Xin Mun, Noh



Noh got lost while driving to my house, hence the lateness. If yall got comments about something else, keep em to yourself. LOL. And Xin Mun is so tall! She grew 20cm when she came to my house. Haha! And when we meet, what else? BITCH LA (esp about the twits).


Harith!



He's my primary school friend. Known him for almost 7 years now? That's long. Too bad Prabu couldn't make it. Haha! We were in my room digging up old pictures, couldn't find. Oh well. But still had fun talking about the past. Haha!



So Hari raya is almost over now. I need more money! Please! Oh and I remember Aini talking about hari raya in the office and I went like, "HUH? YOU MEAN HARI RAYA IS NOT OVER YET?" Yeah, explains everything. Heh!



COMMENT ON MY POST AND CLICK THE ADVERTISEMENTS!



P.s If you weren't at my house, SHAME SHAME ON YOU. NANNY NANNY POO POO!
Labels: Daily Musings, Hari Raya