Met up with my two girls, Kristel and Aqilah last Friday to have dinner together at
ZamZam
. But we all know the main purpose was to bitch and gossip about certain people! Haha!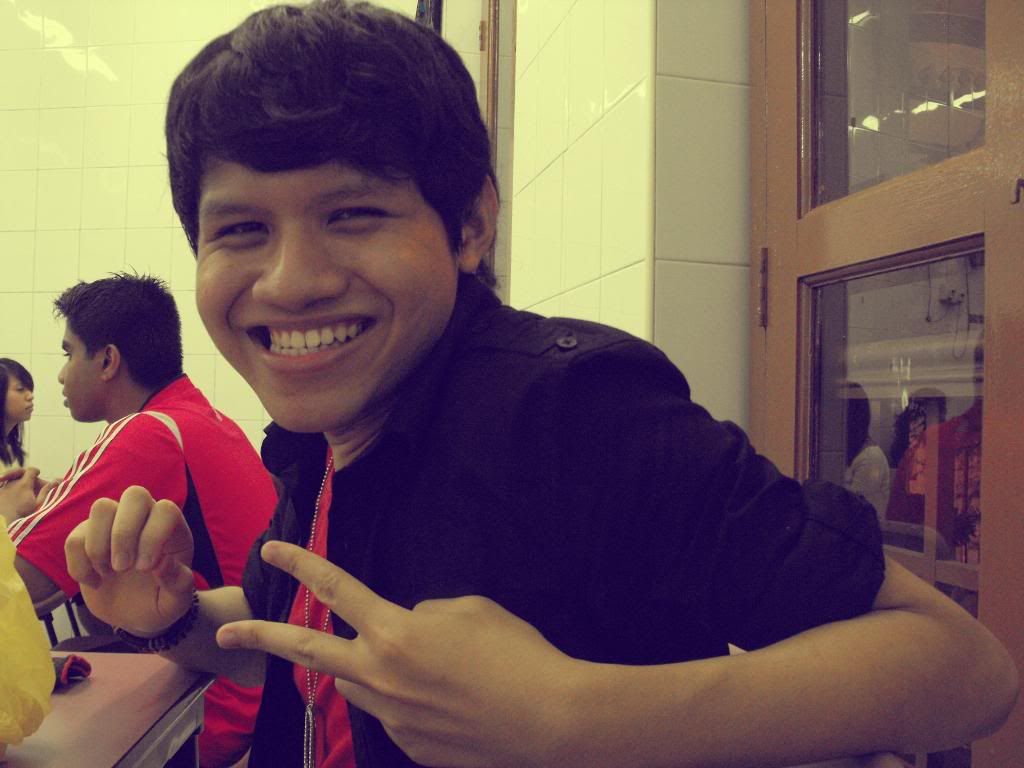 Mr. Diva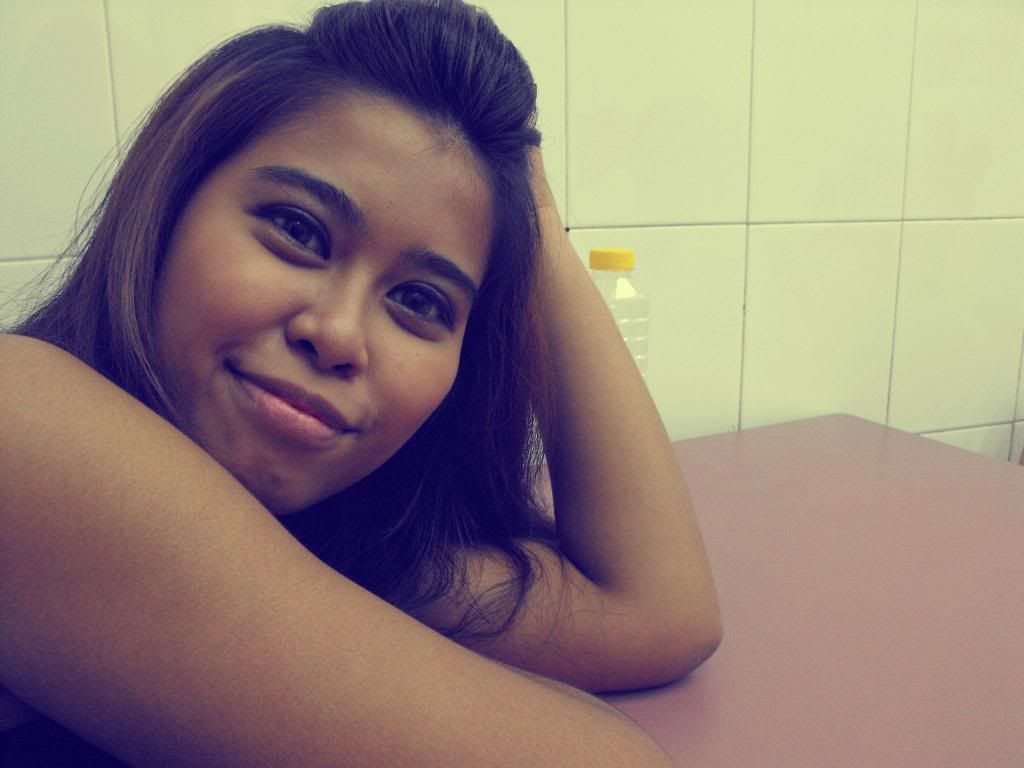 Little Miss Boobies

Little Miss Zexy!
"I remember all of us giving each other nicknames. Aqilah was Little Miss Boobies. I was Mr. Diva and Kristel was Little Miss Diva? or something even funnier!
"
Combine the three of us together and we are definitely a force not to be reckoned with! Quoting from Aqilah's blog,
"You wouldn't want to be enemies with either one of us."
Sorry. I found that exceptionally hilarious!
Upon reaching ZamZam, there was no seats available for the three of us. Blame it on the both of them for being so LATE. Ended up walking along the streets of Sultan Mosque and buying drinks. I found out what 'Air Kathirah' was. I apologise if I'm too dumb for not knowing what drink that was but its delicious! And to be honest, I actually thought 'Air Kathirah' was some kind of a holy water. Seriously. But no, its milk with seeds and .... more milk.

Initially, I thought it was a disgusting drink so i bought my blueberry drink, opened it and drank without realising that it was not exactly time yet to break my fast. I seriously didn't know until Aqilah told me and I was like, 'Shit!'.

We eventually had our dinner at ZamZam. And the food was not really that great, to be honest. I prefer Victory's murtabak. Its way bigger and more filling. That will definitely be my last time going to ZamZam.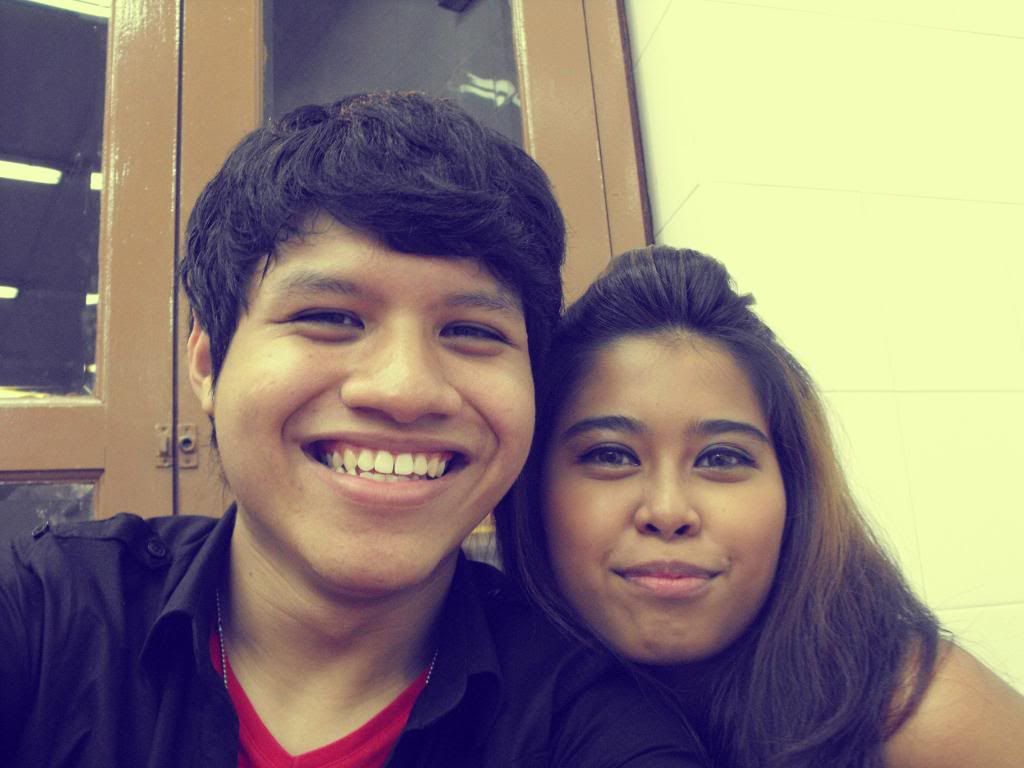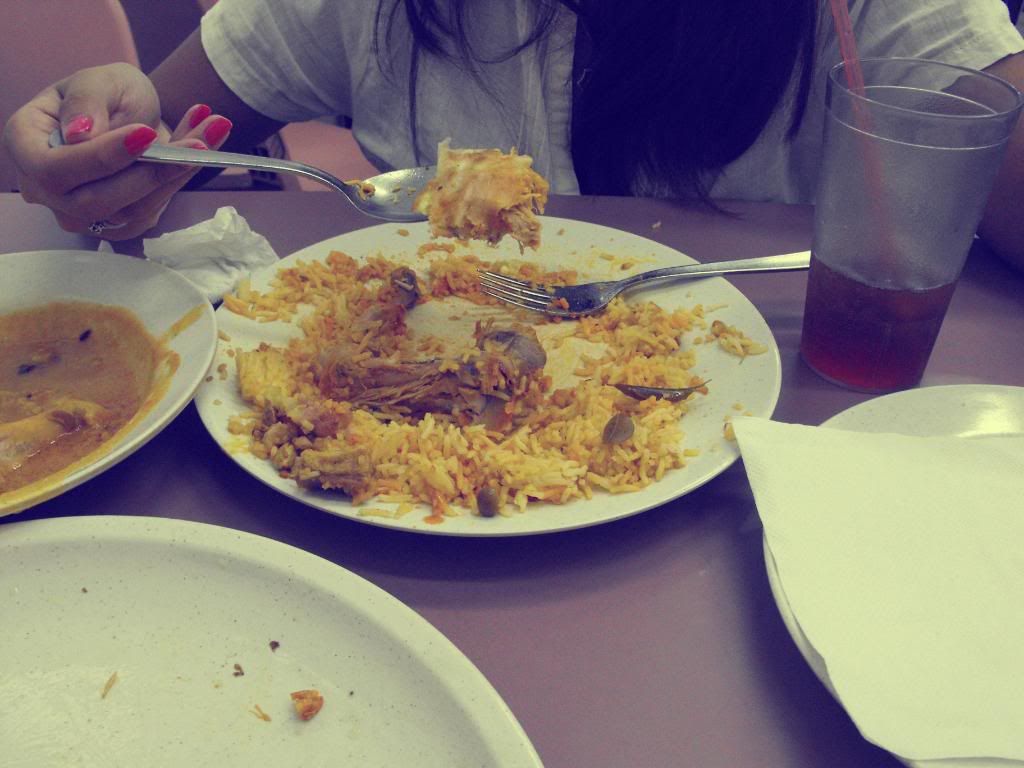 That's Kristel's food. She had like one 'Nasi Briyani'. Omg so much rice!

Oh and we headed to Haji Lane after dinner to have a short game of cards. Fun! And I was introduced to both Kristel's and Aqilah's boyfriend. Both of them were so fierce! I was intimidated for a while, especially towards Kristel's boyfriend. Haha! Oh well, I absolutely can't wait to see the both of them again! And laugh at Aqilah's bimboticness, tease Kristel about her daily nonsense and well the both of them poking fun at me non-stop.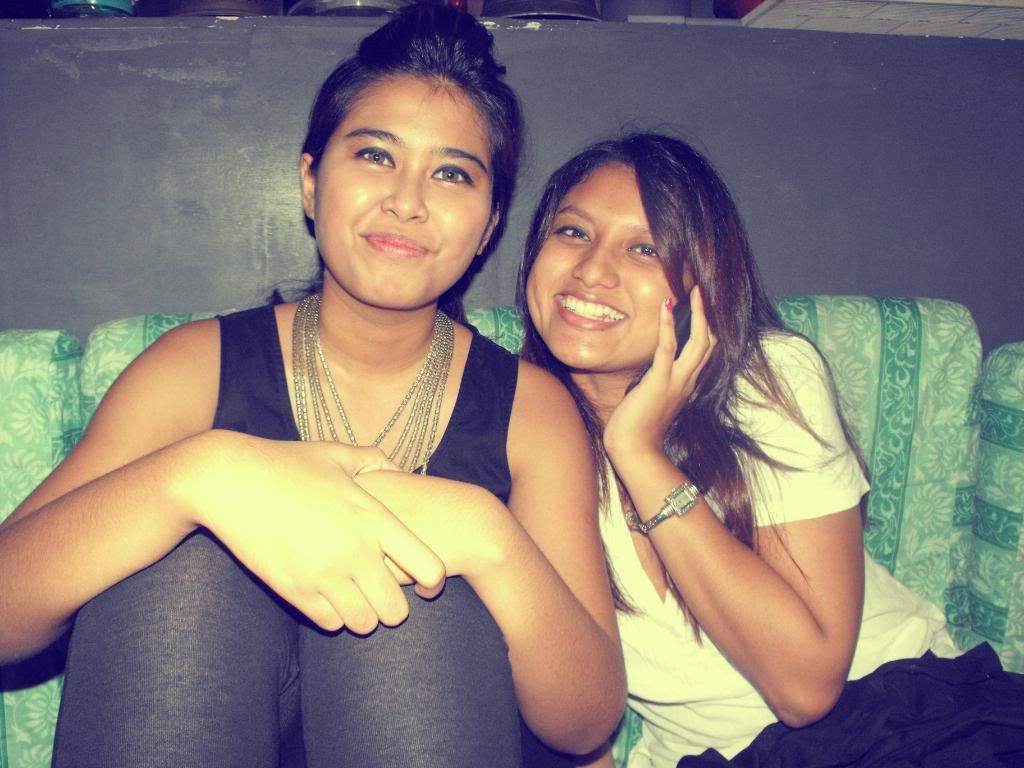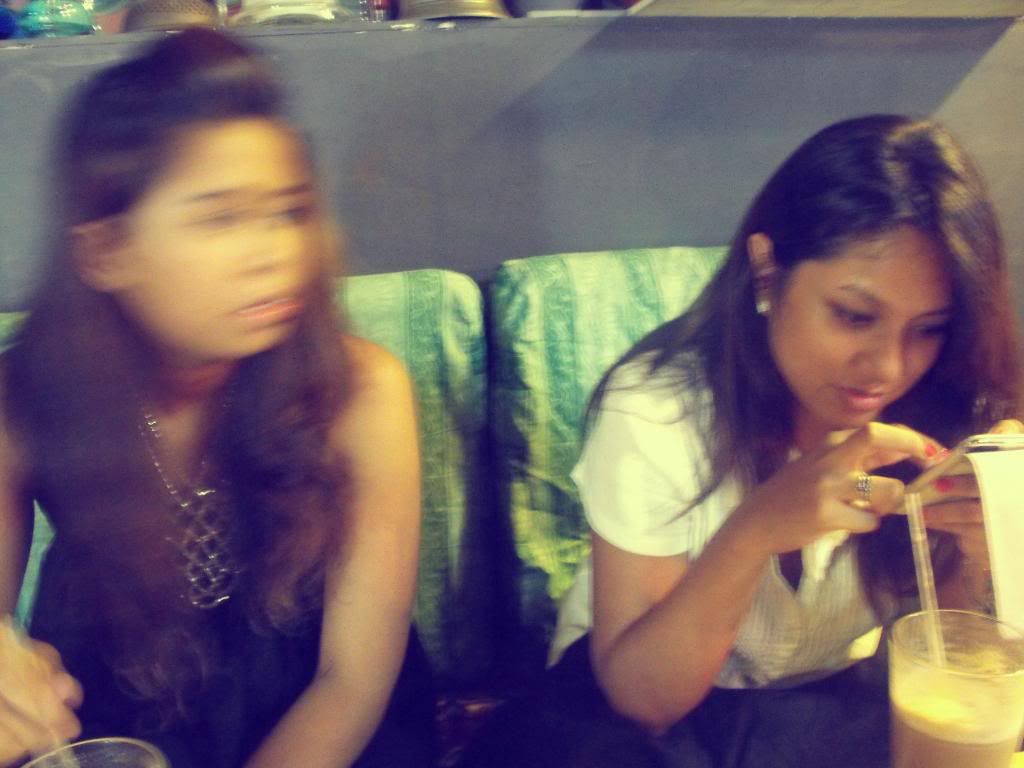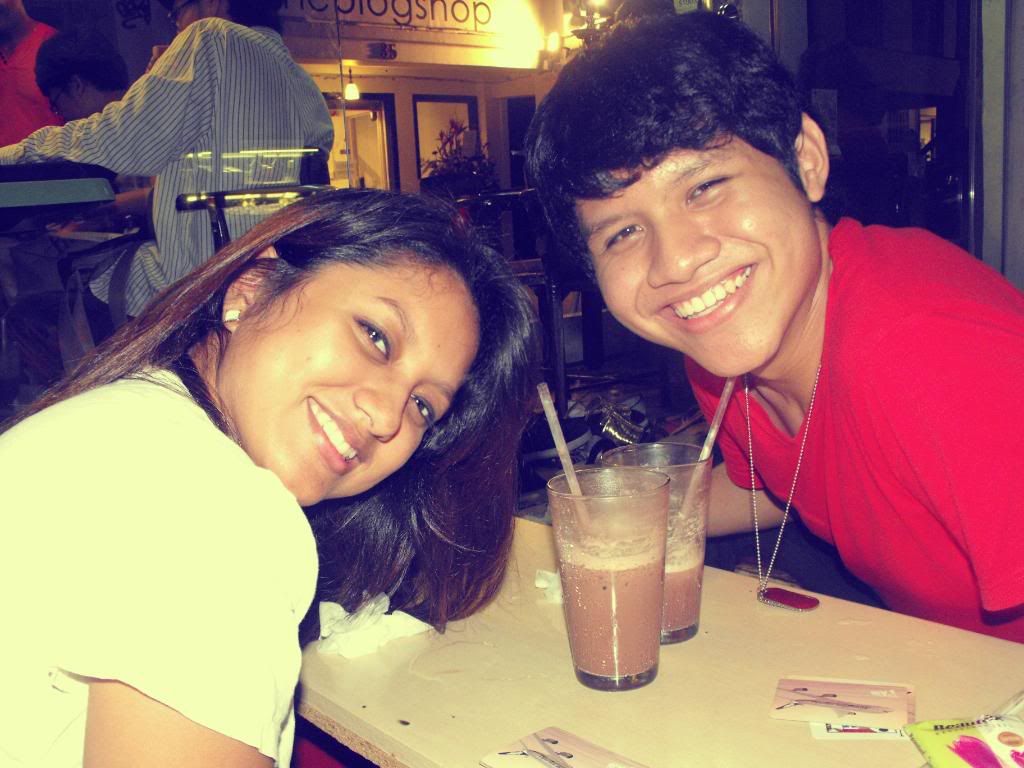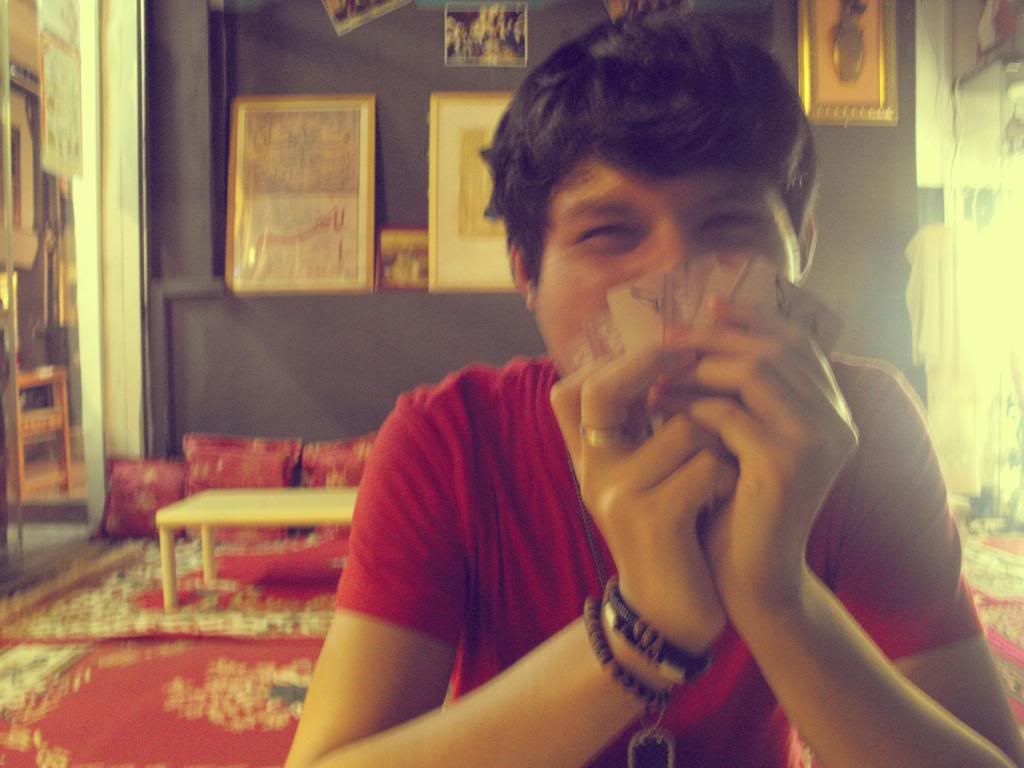 I've decided that I hate going to Haji Lane, especially at night due to its overcrowding of mats, minahs, ah bengs and ah lians sitting by the longkang. Eew disgusting. I mean, what happened to the Haji Lane that was so posh and exquisite in the past? But I think I'll still be going there for my normal shopping when I eventually have the money.


(and don't forget to click the advertisements!)
P.s I wish money can drop from the sky... right now.
Labels: Daily Musings