Yesterday was quite fun hanging out with my old schoolmates from BGSS.
Honestly, I did not even want to go back to my secondary school but after much persuasion from Qiu Ling, you know I had to go. There's nothing new about the school, just that it has gotten even more boring as the years go by. This probably explains the reason why I was late in meeting Qiuling and Ah Bong. Muahaha!
The performances were quite cute though! A group of boys performed 'Nobody' by Wonder Girls. Cute! And we met up with a few teachers, cracked a joke or two but the teacher that was most excited to see us was none other than ....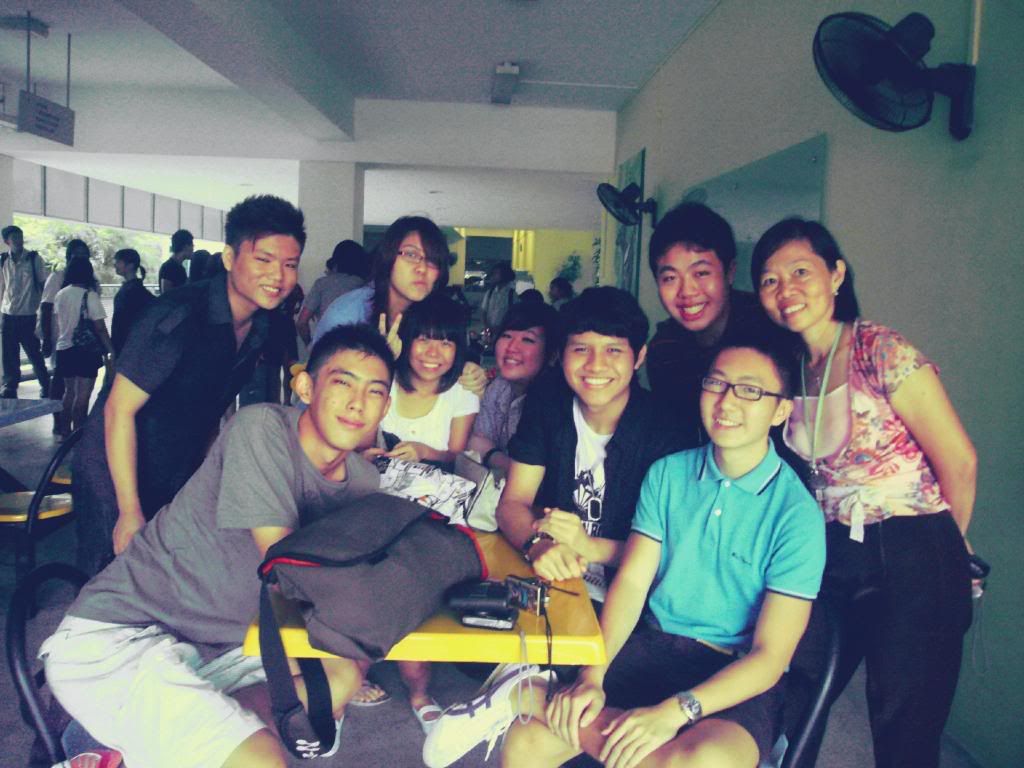 MRS. TANG!

(along with a few other people whom I do not even remember. Okay I lied. Just one)
The moment she saw us, she was like,
"Can i have a photo with you guys please?"
I replied back to her,
"Okay get in line. We're busy celebrities."
Don't think she heard though. I'm still sorry for scoring a C6 on the shitty Biology paper that I took. But hey, I passed!
Afterwhich, we headed to the school's canteen for the rest to have their lunch. To be honest, the food still looks disgusting! And the smell,
HORRENDOUS!
Gross. I'm having shivers just thinking about it. Haha!
LEFT: Qiuling. Siao Zhar Bo. RIGHT: You-know-who.

We had a short session of card playing with Bluff. I swear that is like my latest card game ever la! Afterwhich, we left the school to catch Final Destination 4 at The Grand Cathay! Omg exciting! And I watched all of the series since the first, so I definitely had high expectations for this one.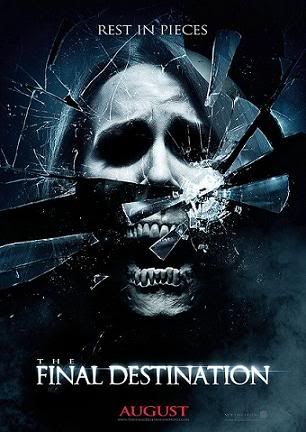 So we bought the later tickets since Guan Peng was joining us sooner or later. While we rot and wait, we camwhored and Ah Bong and Kwek Kwek bought their lunch. (Pretty sure Ah Bong didn't buy her lunch at school cos its disgusting)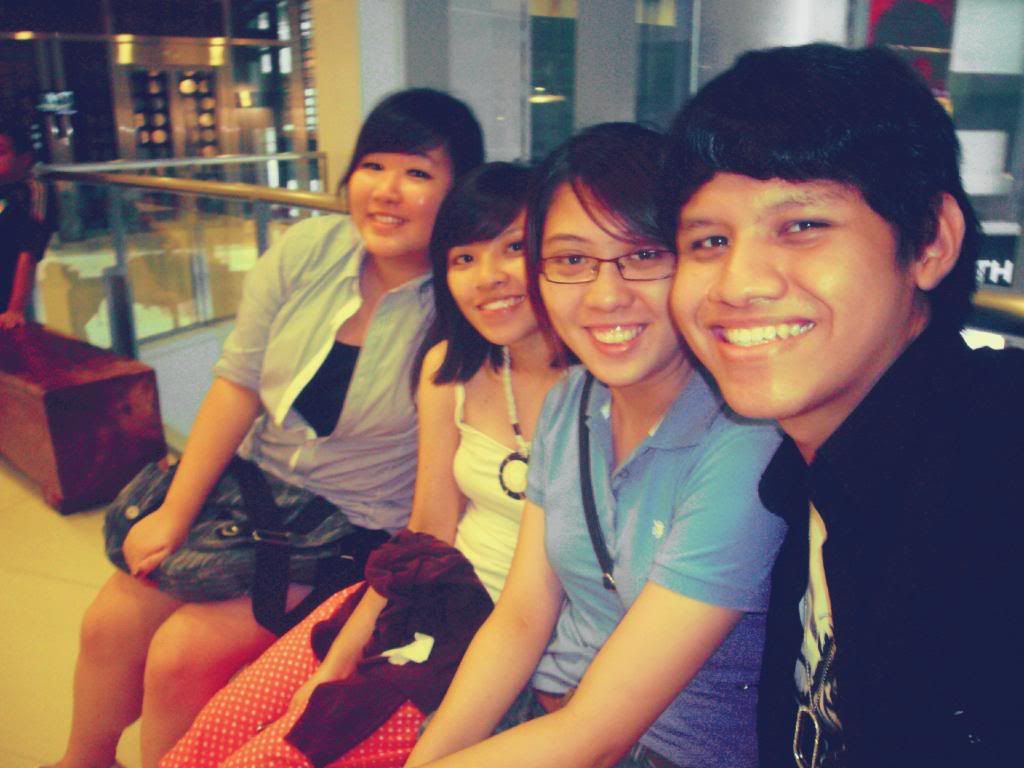 The movie was pretty awesome! Believe me when I say that I am still shaken by the movie. It
'brought a new meaning to life'
for me. HEH. And I can't believe I was the only one freaking out during the Cinema scene!
Me: Eh you do realise we are in a cinema right?
Qiu Ling: Yeah. So?
Me: Yes, isn't the current scene about them dying in the middle of a cinema? And there's an explosion?
Qiu Ling: Oh Fuck.
I swear the moment the movie started, Qiu Ling was bursting with laughter at all of the gory and disgusting scenes. She must either be insane or insanely insane! I was eew-ing throughout with all my loud gasps.
IT WAS SO DISGUSTING OMG
. And the movie makes me not want to go for the Formula One race in Singapore. SO SCARY!
(Note: If you are planning to go for the F1 race in Singapore, don't watch this movie. Don't say I didn't warn you!)
And the movie characters kept on cheating death from time to time. I got so fed up with the suspense and I shouted,
"OMG ALL 3 OF THEM SHOULD JUST DIE ALREADY LA!"
True enough, they got hit by a lorry after that.
But all in all, it makes me want to appreciate life more. ANYTHING can happen to us at ANYTIME and ANY MINUTE. I wouldn't mind watching it again, seriously.
After that I left to meet Eric and Desree for dinner. And I bumped into this ...
OMG SCARY RIGHT! If you have already watched Final Destination 4, you'll know what this sign means. It freaked me out even more and I got so paranoid! I was panicking and so frightened okay!
I seriously thought that I was next.

(But we never know eh? Could be you.)
For more photos, click
here!
I had so much fun! Thanks for the lovely movie session guys! Looking forward to meeting you peeps again! Sorry couldn't join you guys for dinner! Next time!
P.s So I need to stop spending so much. I'm so scared that I will not have enough money! Treat me?
Labels: Daily Musings