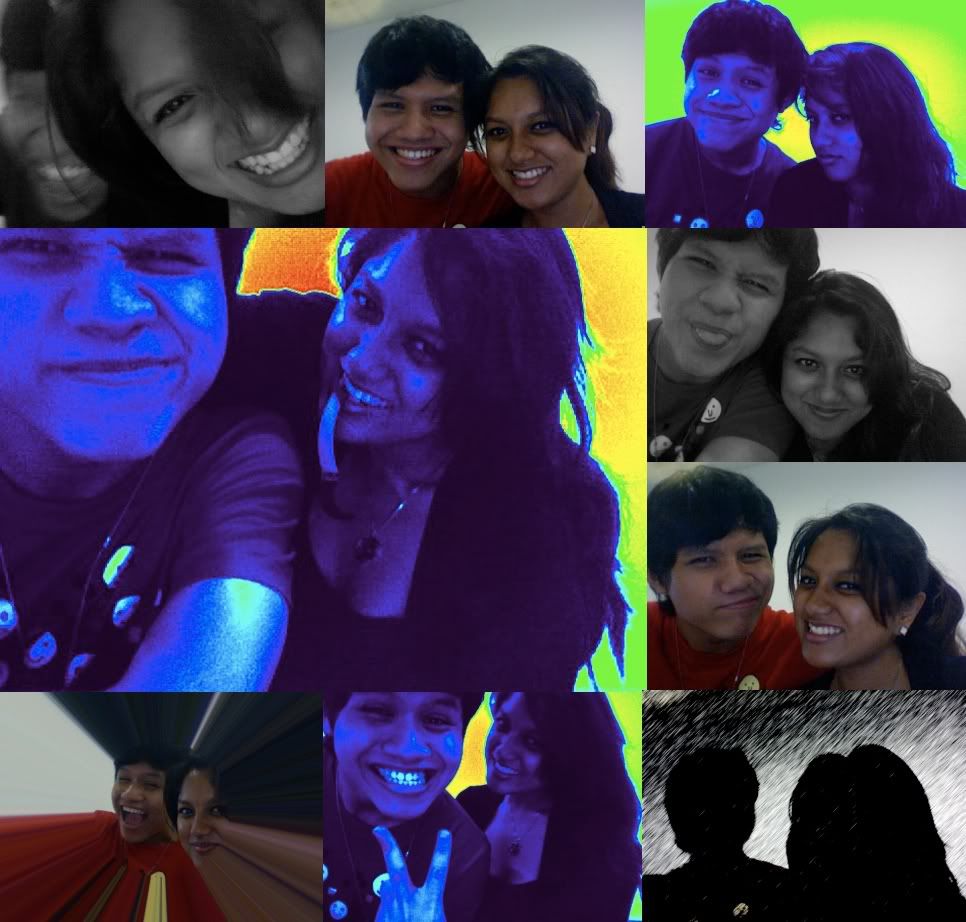 Meet Kristel, My Plus One a.k.a My Bitching Partner.

Now that she's schooling in SIM (which is just beside my current school), I get to meet her almost everyday! We can even go to school together! How exciting!
But I think she's transforming into a nerd. She's taking school so seriously! The moment I met her, she said,
"GOOD YOU HAVE YOUR LAPTOP! Let me do my English homework!".
No sarcasms. I replied,
"Goodness Gracious. What has this school turned you into?"
Believe me when I say that I am very very concerned. Nevertheless, she's still my bitchass friend.
P.s You guys should know that I deleted these photos by accident and I was in a huge frenzy trying to figure out ways to recover the photos from my hard drive. Lesson Learnt: NEVER delete any files without triple-checking.
Labels: Daily Musings