Dinner yesterday with Eric, Nazurah, Roslinah and Farhanah
(Naz's Sister)
was just splendid! I totally enjoyed myself! Food was good! I love love the Shepherd's Pie that Nazurah and her sister made. Psst! Can share recipe?
(Haha! I'm acting like a makcik now!)
We also had an extra company to join us for dinner. And may I introduce you to Zara, the adorable and frowning baby.
Click the link below to read more about this post!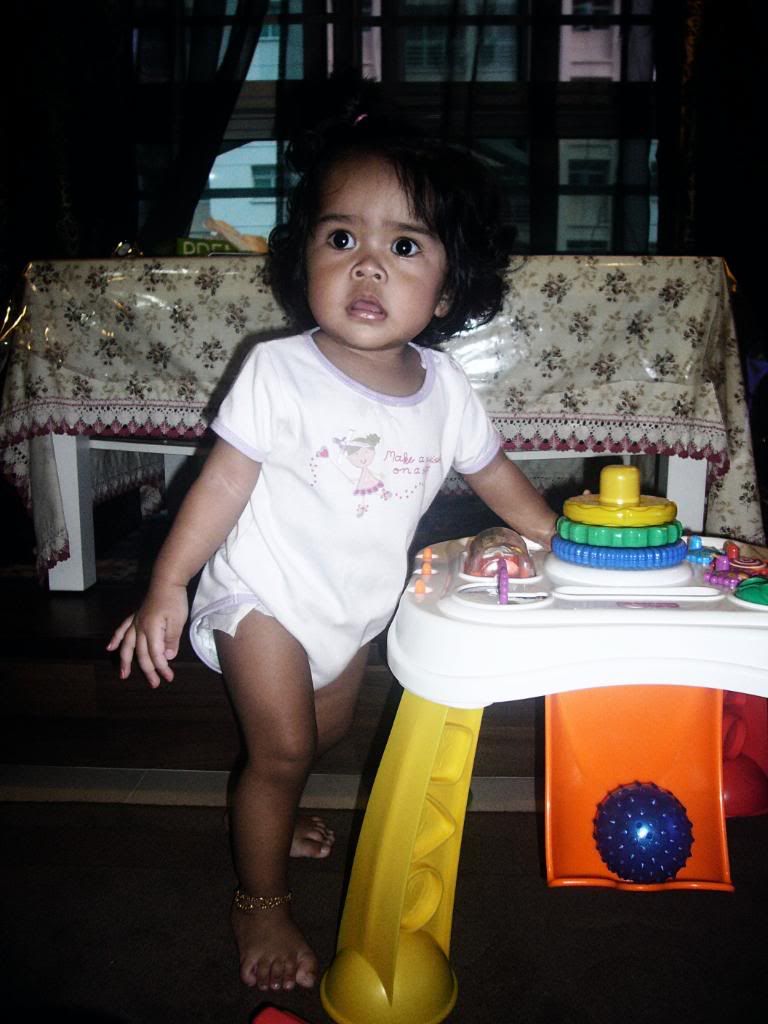 "Hello! My name is Zara! Can I be friends with you?"

The moment Eric and I arrived, this little baby greeted us with open arms. And the baby was immediately thrown at me. It was my first time carrying a baby! I was telling them, "No! I don't know how to carry a baby! No don't pu

-Baby is in my hand-

".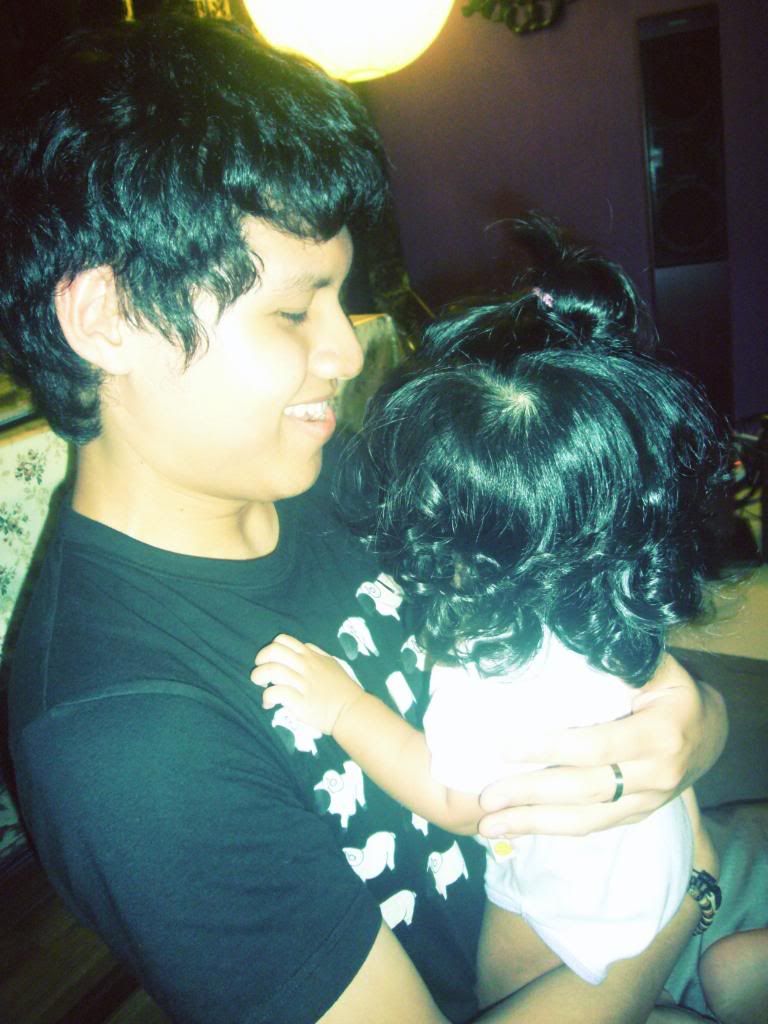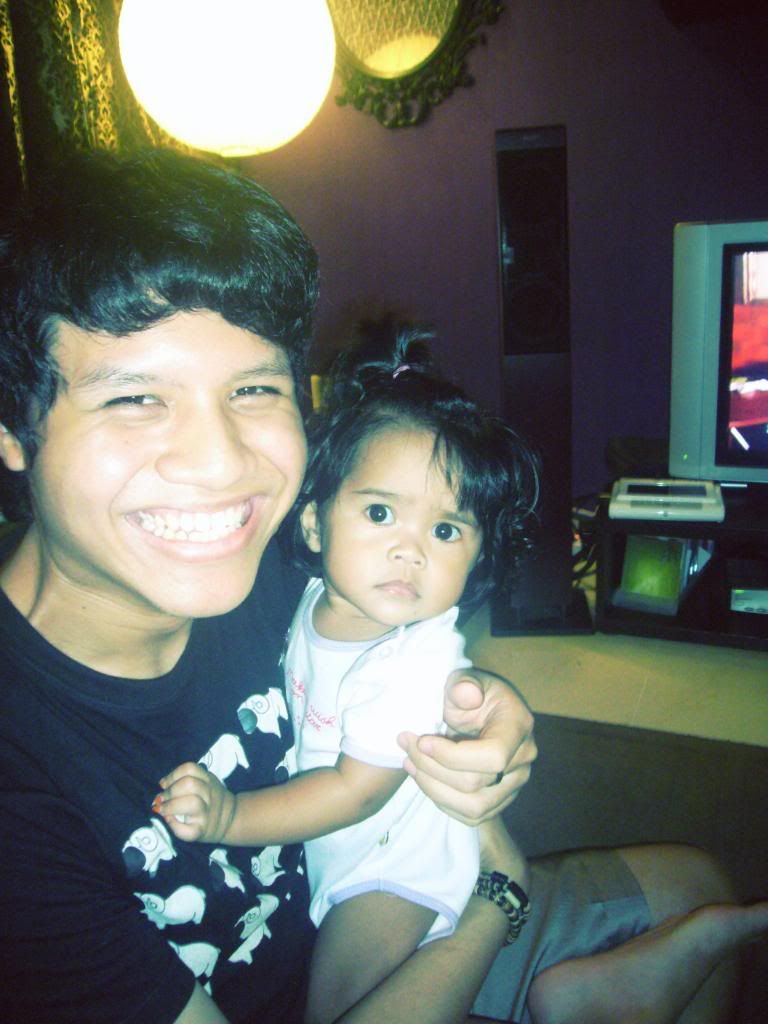 "Hello Baby! Don't be shy with the camera!"


Then its tiny little hands started tugging my shirt, asking me to play with her. I was drowning in the cuteness in the form of a baby, Zara. Sure for a baby, she has a quite exquisite and expensive name. Plus, she has expensive tastes for a baby. Haha!

She loves touching Eric's Gucci bag that was enough to worry him. Haha! Also, it seems that the baby is sooo mentel towards guys. (*very warm towards guys) I think she'll grow up to be a Daddy's girl. In the arms of her mom or the other girls, she kept on frowning but once either Eric or myself plays and carries her around, she would instantly turn her frown into a wide grin and a cheeky smile. I think she loves both Eric and I. Haha!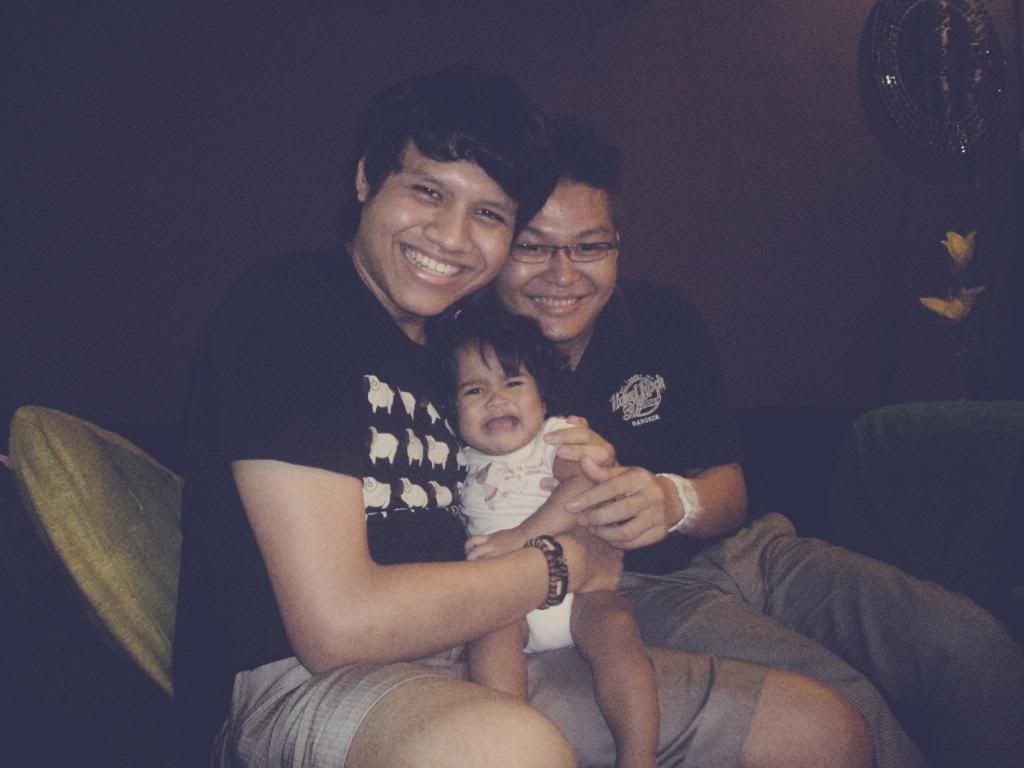 "The baby hates eric! Lol! Poor baby!"


Oh and both of us bought for her baby food. I don't know how it tastes like but according to Eric (since he tried it before), it is very yummy. True enough, Zara loved the baby food and finished the entire container. Haha! And funny thing was that she was wailing and crying in her seat during dinner because no one was giving her any attention at all. What an attention seeking baby! haha!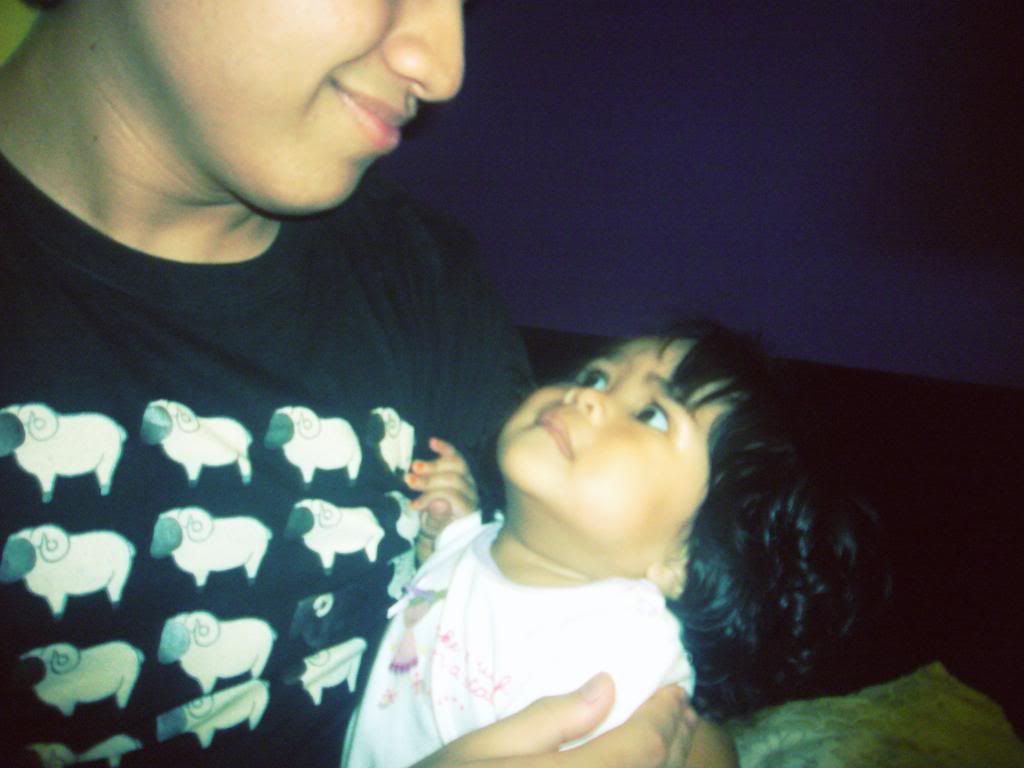 Playing peek-a-boo with her!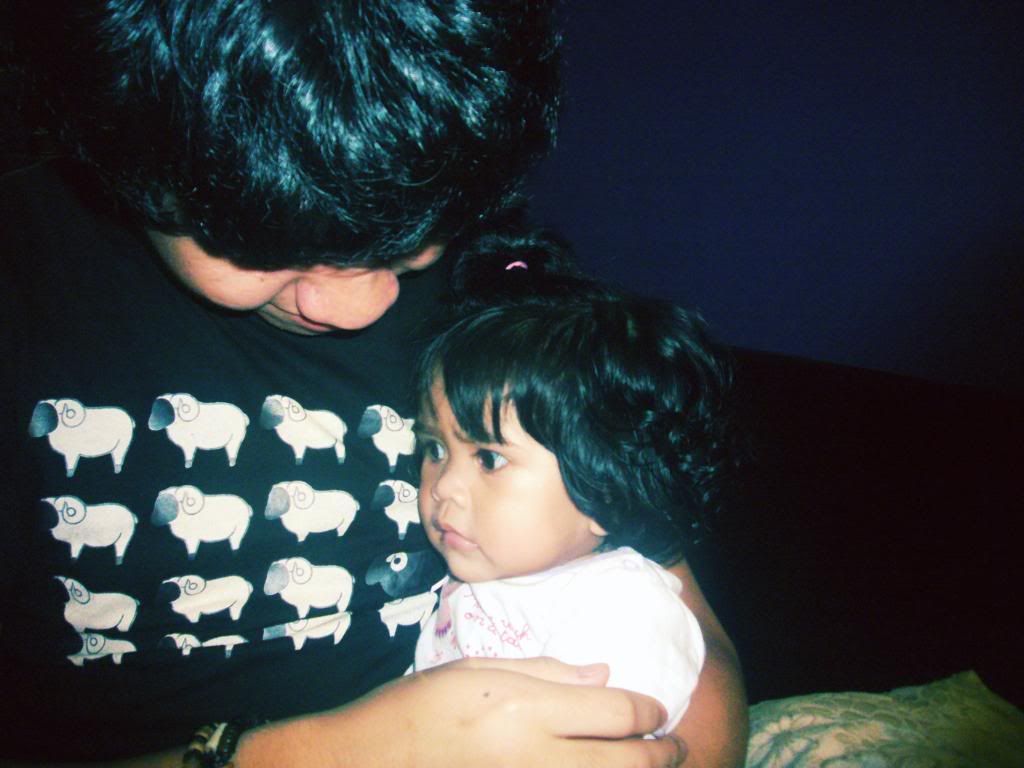 She's more engrossed with the sheep! *faints*


I want to have my own baby sooner or later! Question is, who do I have it with? Haha!

Then it was time for the baby's bedtime. Zara looked so drowsy so the mom had to put her back into her cot and off to dreamland she goes!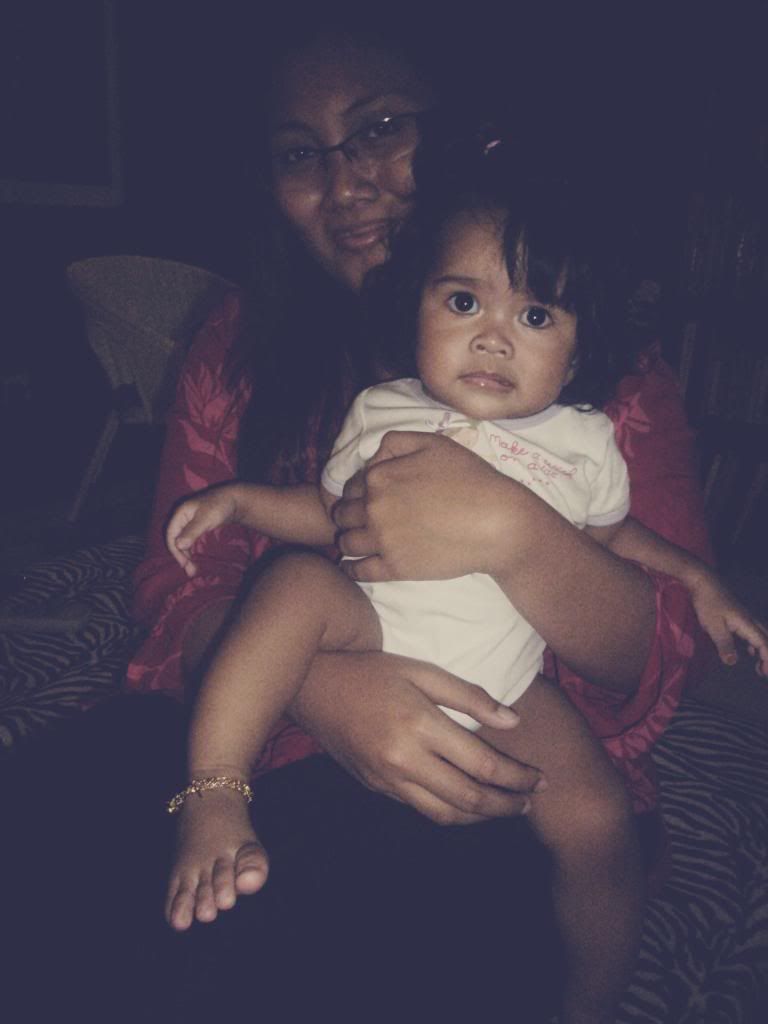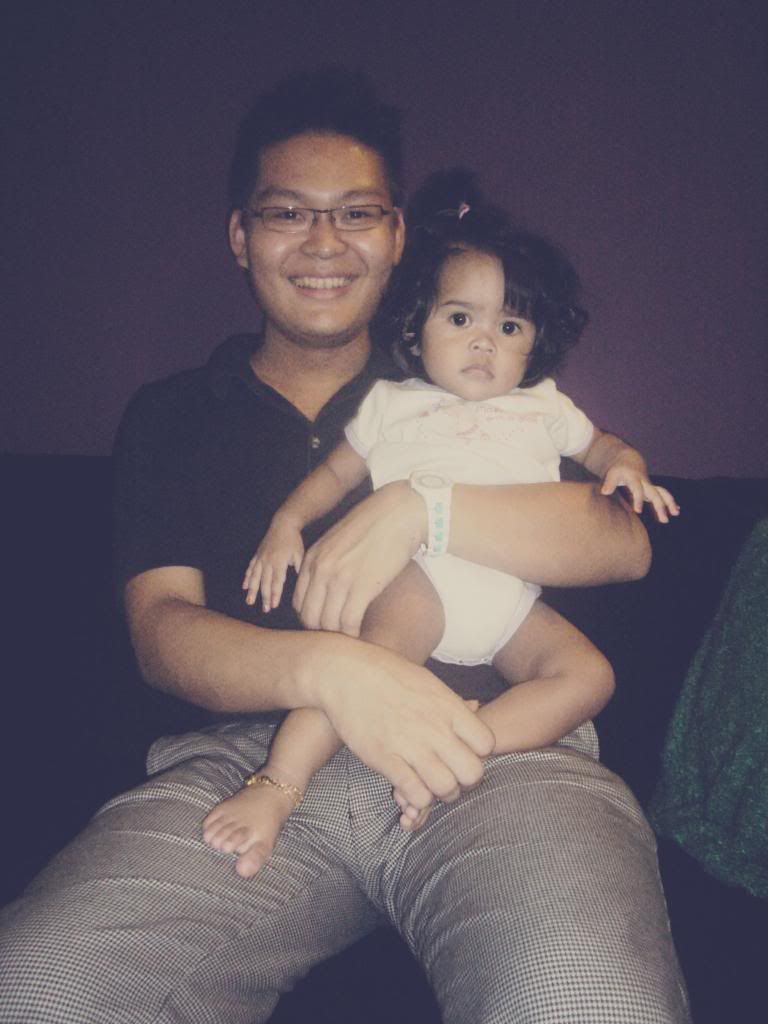 Left: Roslinah and Zara Right: Eric and Zara.


As for the rest of us? Of course we went back home! Gosh, having a baby is so exhausting, really! The moment I came back home last night, I couldn't wait to get to bed, seriously. Who would have thought that adorable cute little thing would drain every little bit of energy within you? Haha! Makes me wonder how my mom was able to put up with my nonsense while I was a baby 18 years ago.



Believe me when I say it's tiring to be a mum!


Anyway, her birthday is a few days close to my birthday! Don't know if I'm able to go for her birthday party! But I'm sure to be looking forward to this little girl's birthday party!

For more photos of this adorable baby, Click Here



Don't forget to click the advertisements by the side!

(Thank you!)




P.s Do you want to make a baby with me? ROTFL.
Labels: Daily Musings